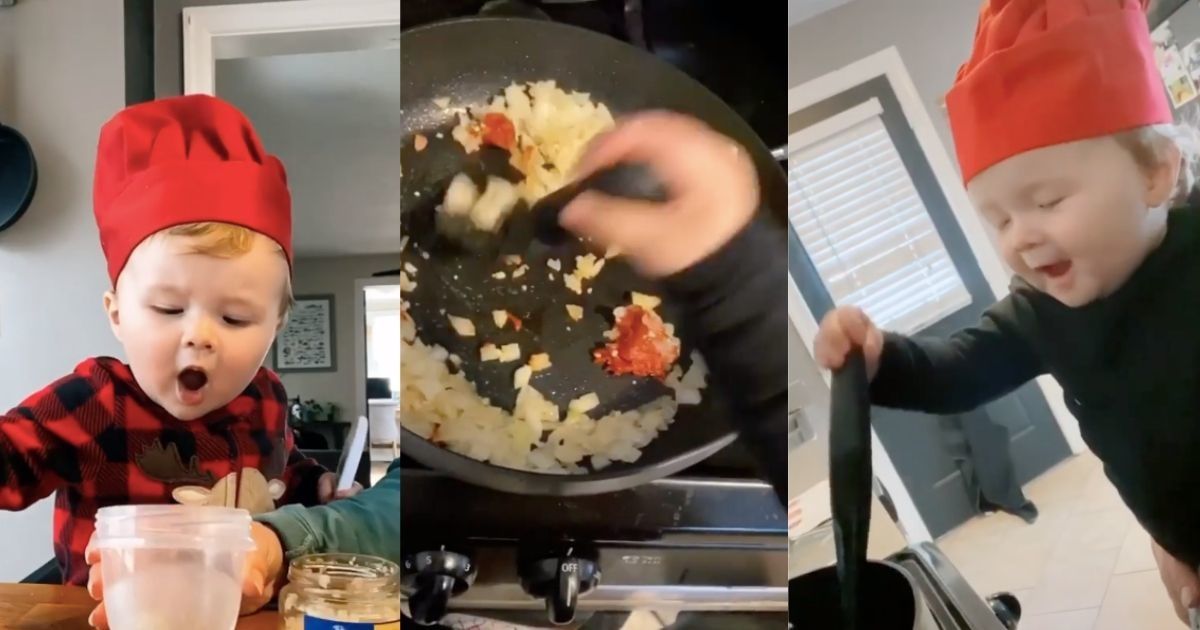 Want to inject a little joy into your day?
Meet Kobe, the tiniest chef you've ever seen, and perhaps the most adorable.
---
Our audience on Instagram is loving this TikTok video of Kobe making a fancy dinner of asparagus, macaroni and cheese, and grilled steak. So. Stinking. Cute.
Can you even stand it?
Kobe has his own Instagram account, where his parents share his culinary adventures, and each video is cuter than the last. The little dude can't even talk yet, but he clearly enjoys cooking. He makes it look so fun and satisfying, it almost makes me want to cook. And I hate cooking.
The little red chef's had just puts the adorableness over the top, doesn't it? And there's just something about those tiny little sausage fingers grabbing chopped up veggies and tossing them into a pan.
I do catch myself worrying that he's going to accidentally touch a pan and burn himself, but mom and dad appear to have it under control. And kudos to them for including Kobe in their daily doings. That's how wee ones learn best.
Mom and dad also have to have enormous patience and flexibility to make this happen. After all, a baby isn't going to measure things out perfectly, and sometimes he's going to put things where they don't belong. But again, this is how kids learn, and it's a joy to watch.
Bon appetit, Kobe! Thanks for keeping us entertained while we're holed up at home.