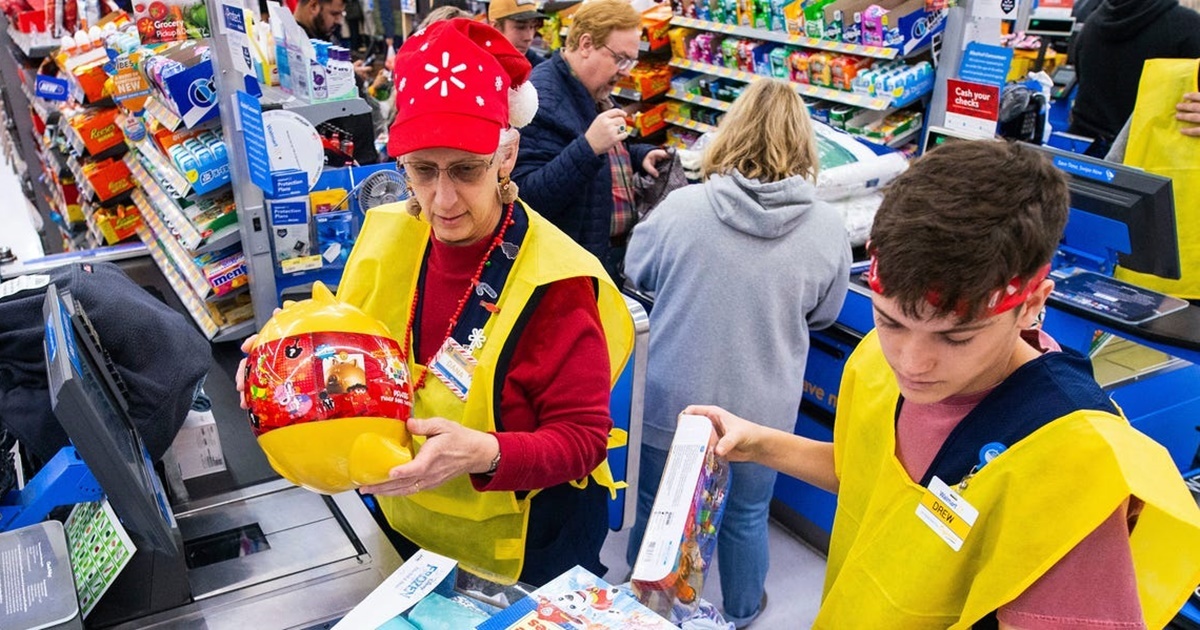 The coronavirus pandemic is drastically changing the economy minute by minute. Businesses such as restaurants, bars, and brick-and-mortar retail stores have been hit hard and, in some states, are totally shut down.
However, other businesses such as grocery stores, online retailers, and food delivery services are thriving in the new normal.
The good news is that displaced workers from one part of the economy have opportunities for jobs in another sector. Papa John's and Dominoes are looking to hire thousands of delivery drivers due to the high demand for pizza.
Amazon is announced it'll hire an additional 100,000 employees to help keep up with the surge in online shopping.
---
Walmart has seen a huge surge in business as people stock up during the pandemic.
"It is quite frankly, unprecedented, the type of sustained pressure that we're seeing," Dan Bartlett, Walmart's executive VP of corporate affairs, told CNBC. "It is like Black Friday day after day after day in some respects."
The surge in business has inspired the notoriously thrifty employer to hand out bonus checks to its hourly employees for their hard work during a dangerous time. On Thursday, it announced it will provide more than $550 million in cash bonuses to its hourly employees.
Full-time hourly associates will receive $300 and part-time will receive $150. The bonuses will be paid out starting April 2.
"It's almost like a mini stimulus package for Walmart associates," Bartlett said.
Walmart is the largest employer in the United States with 1.3 million employees, so the bonuses will have a positive economic effect on the country as a whole.
"Walmart associates have gone above and beyond the call of duty in serving our customers during these unprecedented times," President and Chief Executive Officer Doug McMillon said.
Walmart is looking to hire 150,000 new associates to work in stores, clubs, distribution centers and fulfillment centers through the end of May to meet the demand caused by the pandemic.
The retailer has also announced that it will raise the entry wage at its e-commerce warehouses by $2, which adds up to between $15 to $19 an hour.
The company has fast-tracked its hiring process to "dramatically expedite" hiring for key roles, such as cashiers and stockers, shortening the application process from two weeks to just 24 hours.
Walmart's decision to raise wages and provide bonuses for employees is a great gesture during these uncertain times. However, it should be mentioned that while Walmart is providing a "stimulus" right now, it's also been historically guilty of putting a drag on the economy by paying low wages.
"When Walmart comes to town, it is going to reallocate sales [from existing grocers], and its impact is going to be a function of the difference between what is currently being paid in wages at the existing stores and what Walmart pays," Christopher Fowler, a researcher for Puget Sound Sage, told Business News Daily.
"These impacts stem from the low wages Walmart pays to its hourly associates compared to the wages earned by comparable employees of existing retail grocery stores," the researchers said.
"The difference in wages, which we estimate to be at least $3 per hour, has the capacity to impact not only the workers themselves but also the people from whom they purchase goods and services," the researchers continued.