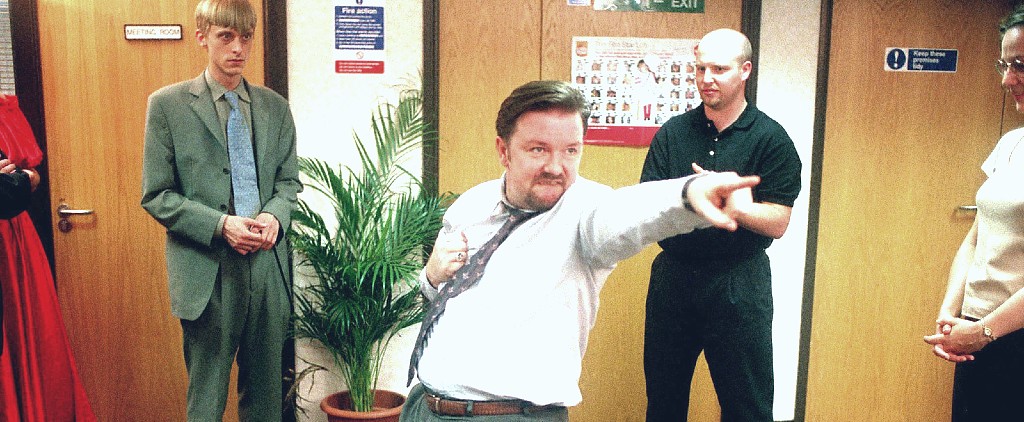 Some of the best TV is coming from across the pond… and landing on Hulu.
The streaming platform is home to a handful of truly great shows, from spy dramas to classic comedies, all littered with A-list talent — think James McAvoy, Elizabeth Moss, and Idris Elba. You really shouldn't be missing out on any of the UK imports on the site, but here are a few that are worth a watch first.
Killing Eve
2 seasons, 16 episodes | IMDb: 8.3/10
Sandra Oh and Jodie Comer go head-to-head in a gripping, globe-trotting game of cat-and-mouse in this spy-thriller from BBC. Oh (who earned a history-making Emmy for this role) plays Eve Polastri, a British Intelligence operative obsessed with catching an elusive assassin named Villanelle (Comer). Villanelle is a psychopath, one with a dark past and a love for the work she does — she's damn good at it, too — and the two capable women soon find their lives entwined in ways neither of them expected. The first season might be one of the most thrilling on TV but season two lags behind a bit, with Eve and Villanelle working together to take down The Twelve and figure out their whole twisted-romance situation. Still, you can't help but watch Comer, who's having a hell of a time playing the bad guy.
The Office U.K.
2 seasons, 14 episodes | IMDb: 8.5/10
What can we say about this genre-defining workplace comedy that hasn't been said before? Ricky Gervais' mockumentary has influenced some of the greatest works on television, and despite its many predecessors, it remains the best example of what a good, mundane comedy series can do. Gervais as clueless boss David Brent, whose desperate attempts at connecting with his underlings are a painful exercise in futility. Martin Freeman is also a stand-out, playing a role that John Krasinski inhabited in the American remake, but it's the British sarcasm that really elevates this series and makes it worthy of a watch.
Luther
4 seasons, 16 episodes | IMDb: 8.5/10
Maybe the bleakest, grittiest cop show you'll ever see, Luther is so intense that it may, at times, rattle your brain stem. It's got the best elements as it follows a genius detective who struggles to separate his personal and professional lives. But it is also pummeling great drama, and Idris Elba is a tour de force (Ruth Wilson is fantastic, too).
Pride & Prejudice
1 season, 6 episodes | IMDb: 8.9/10
Colin Firth brooding in a bathtub. Colin Firth bathing in a lake. Is this Jane Austen adaptation just an excuse to promote proper hygiene in the Victorian Era? Maybe, but it's also a fantastic interpretation of one of the author's most enduring works with Firth playing the gruff Mr. Darcy and Jennifer Ehle as the smart, independent Elizabeth Bennet.
Misfits
5 seasons, 37 episodes | IMDb: 8.3/10
There is a rough-around-the-edges quality that makes Misfits irresistible. A rotating team of adolescents gains supernatural powers while they're fulfilling their criminal community service requirements, but the X-Men they are not. It's not easy to categorize them as "the good guys," considering all of the people they accidentally kill, but they certainly mean well. Fans of Game of Thrones and Preacher will see some familiar faces, but the whole cast is aces. There are rumblings of an American remake, but hopefully, that will never come to fruition. There is something so decidedly British about Misfits, but not in the stuffy way that people assume. It's gritty, it's crass, and to water that down for stateside sensibilities would be a crime.
Spaced
2 seasons, 14 episodes | IMDb: 8.6/10
We wouldn't have British comedy gems like Hot Fuzz and Shaun of the Dead if it weren't for this series that's full of realistically bleak humor. It brought together the creative team of Simon Pegg, Edgar Wright, and Nick Frost, capturing a slice of Gen X life with characters working in dead-end jobs, stuck in stagnant relationships, and generally unfulfilled in life. Sound funny? It is.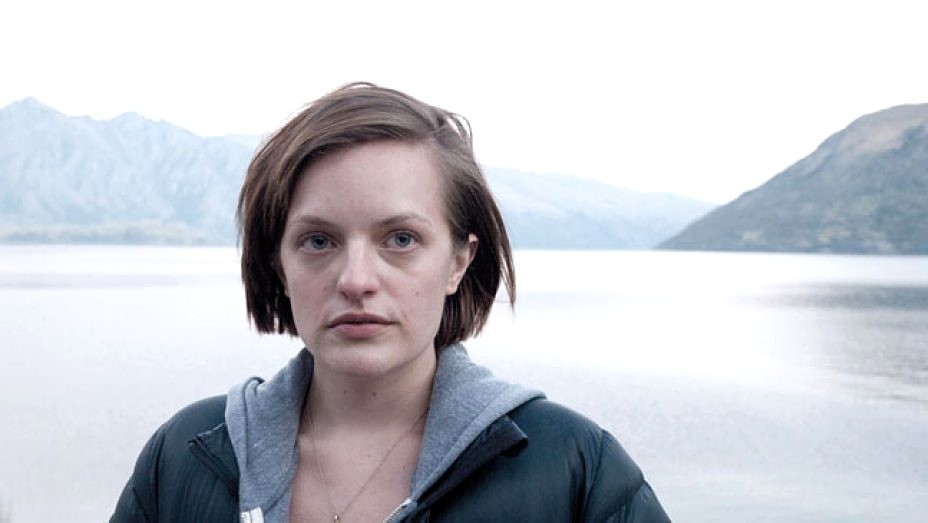 Top Of The Lake
2 seasons, 13 episodes | IMDb: 7.5/10
Elisabeth Moss stars in this haunting crime drama, playing a detective obsessed with the disappearance of a 12-year-old pregnant girl near a freezing lake in New Zealand. Season 2 is set in Sydney five years later, with Moss' detective investigating another brutal assault, and this time, it's the death of an unidentified Asian girl found at Bondi Beach. Both seasons feature powerful turns from Moss, though season one's overall mystery feels richer and more unexpected.
Peep Show
9 seasons, 54 episodes | IMDb: 8.6/10
Peep Show, besides being laugh-out-loud funny, is the kind of innovative comedy that the British are known for. Using to-camera pans and inner monologues narrating real-time events, the show quite literally lets the audience peep in on its character's lives. And they're as cringeworthy as you'd expect. David Mitchell plays Mark, a socially awkward loan manager bunking with his flatmate, Jez (Robert Webb), a juvenile slacker with musical pipe dreams. The two don't have much going for them, but that's kind of the point. We're meant to laugh at their failures, their lackluster love lives, their failed book club meetings, and maybe, take comfort in being able to say, "Hey, at least we're not these guys."
Shameless
11 seasons, 139 episodes | IMDb: 8/10
Showtime gave us a good interpretation of this British import, but the original is too good not to watch first. Both shows follow the same premise — a family struggling to lift themselves out of poverty despite their deadbeat dad's various get-rich schemes — but the UK version pushes the limits a bit more, with edgier content and sharp comedy that's sometimes missing from its American cousin.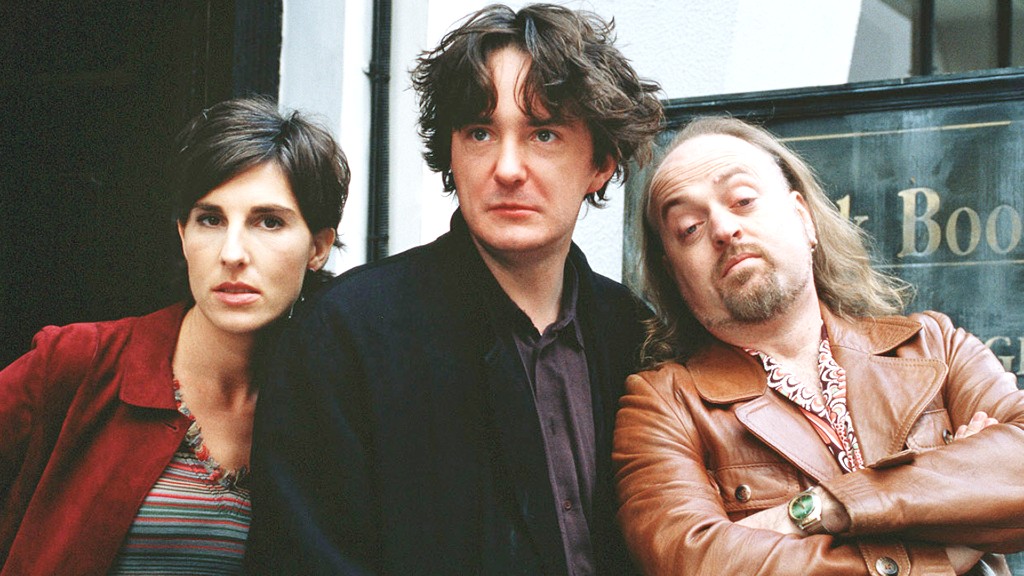 Black Books
3 seasons, 18 episodes | IMDb: 8.5/10
Before Irish comedian Dylan Moran worked with Simon Pegg on Shaun of the Dead, he gave British audiences this little comedic gift, a multi-camera sitcom set in a disorganized London book shop. Moran plays the owner, Bernard Black, a crusty, middle-aged grouch who loves smoking, drinking, and reading almost as much as he hates people. He hires an earnest, happy-go-lucky fellow named Manny (Bill Bailey) to do his booking, and most of the jokes come thanks to their adversarial relationship.