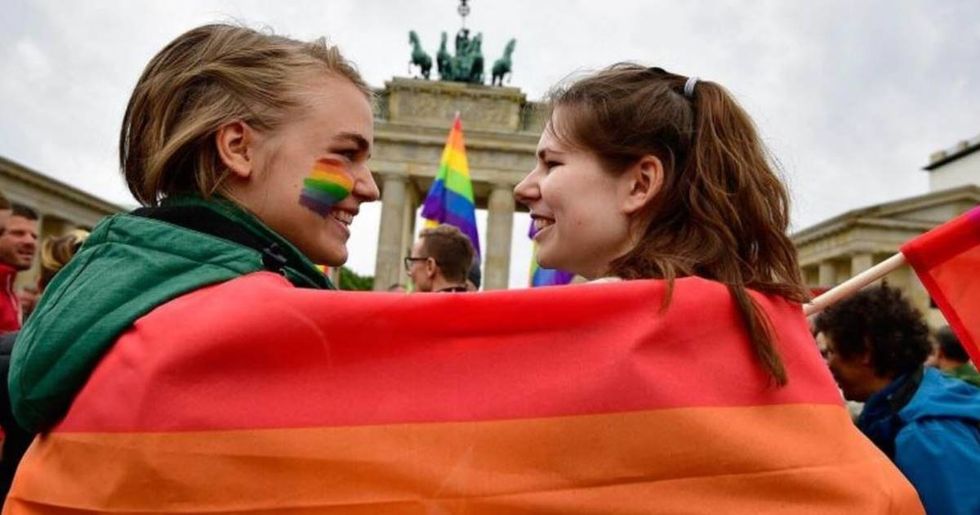 Gay conversion therapy is an attempt to change a person's sexual orientation, gender identity, or gender expression. It's most often pushed onto teenagers by religious parents who can't accept their child's sexuality and believe that it can be prayed away or altered through therapy.
These practices can include electroshock therapy and sometimes involve a variety of shaming, emotionally traumatic or physically painful stimuli to make their victims associate those stimuli with their LGBTQ identities.
Not only are these practices completely inhumane but studies show they are ineffective.
---
A 2007 report by an American Psychological Association task force found that "results of scientifically valid research indicate that it is unlikely that individuals will be able to reduce same-sex attractions or increase other-sex sexual attractions through [sexual orientation change efforts]."
Conversion therapy enacts a tremendous psychological toll on teens and has been shown to lead to depression, anxiety, drug use, homelessness, and suicide.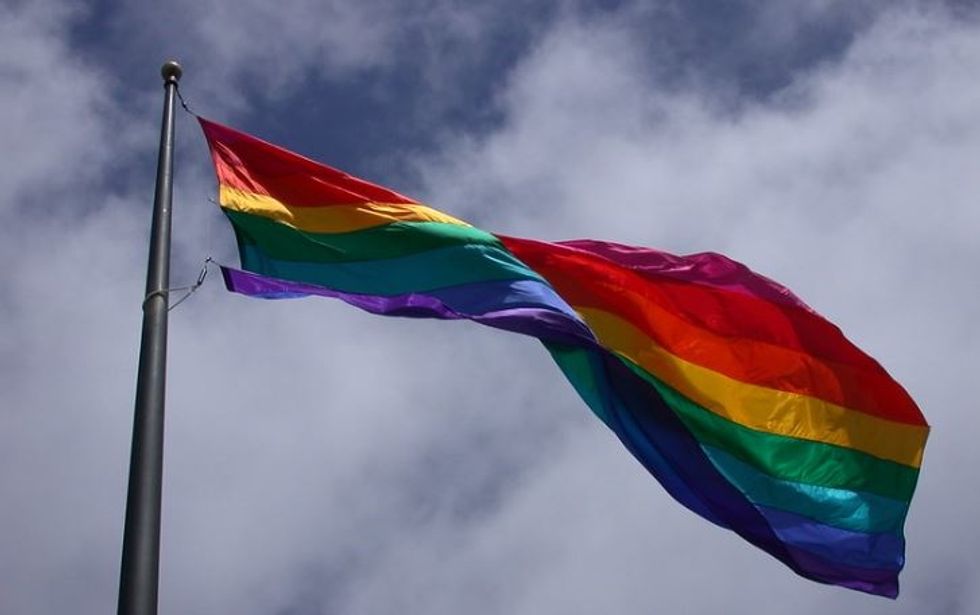 Archibald Jude / Flickr
One of the most traumatizing elements of the therapy is that teen believe they are being rejected by their families who do not support their sexuality. These teens are eight times more likely to have attempted suicide. Nearly six times as likely to report high levels of depression and three times more likely to be at high risk for HIV and STDs.
Due to its overwhelmingly negative psychological effects, gay conversion therapy is banned in Switzerland and parts of Australia, Canada, and the U.S.
Germany has just joined the group of countries with bans on the practice. The country's parliament passed a law making conversion therapy illegal for anyone under the age of 18.
Before the law was passed approximately 1,000 German teens were forced into conversion therapy every year in Germany.
Those who break the law can face up to a year in person or a €30,000 ($32,535) fine.
The parliament passed a strong bill so that it could stand during court challenges and let the LGBT community know that the practice is unacceptable.
"They should feel strengthened when the state when society when Parliament makes it clear: we do not want that in this country," German Health Minister Jens Spahn said.
Some critics argue that the law didn't go far enough. Germany's Green party believes that the law should extend to those 26 years of age. The Left Party believes it should be illegal for anyone 27 and under.
In the U.S., 21 states have laws that ban conversion therapy for minors in some form or another. Twenty-nine states have no law or policy. According to LGBTMap, approximately 50% of the country's LGBT population lives in states with no laws or policies banning conversion therapy for minors.
The American Medical Association announced last November that it supports a country-wide ban on gay conversion therapy. "It is clear to the AMA that the conversion therapy needs to end in the United States given the risk of deliberate harm to LGBTQ people," said AMA board member William E. Kobler in a statement.
Last year, Democratic Representative Ted Lieu of California introduced the Therapeutic Fraud Prevention Act of 2019 which would ban the practice throughout the entire country. It has 135 Democratic co-sponsors and awaits a vote in the House Energy and Commerce Committee.