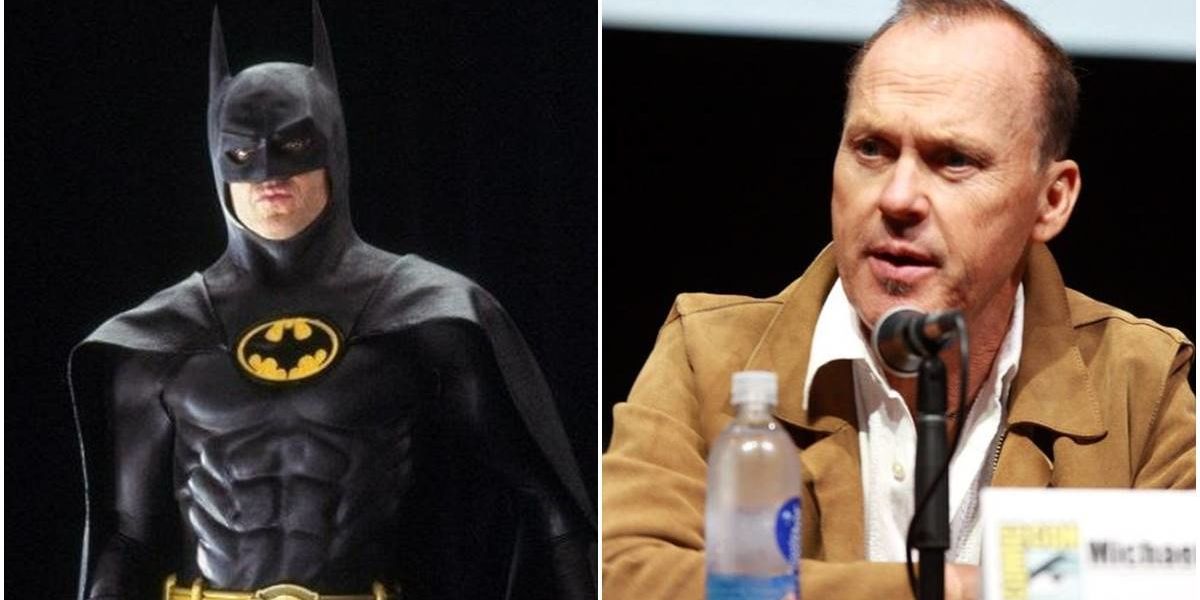 Michael Keaton, who famously played Batman in two Tim Burton movies, 1989's "Batman" and 1992's "Batman Returns, is in talks to reprise the role for Warner Bros.' upcoming DC movie "The Flash."
If Keaton makes the deal, he may be in for more than just one film. He could be cast as the Dark Knight in several other D.C.-related film projects.
The idea is that Keaton's older version of Batman would be more of a mentor or guide, like Samuel L. Jackson's Nick Fury in the Marvel Cinematic Universe.
The news should be especially exciting to people of a certain age group. To put is simply, for Gen X, Michael Keaton is Batman.
---
Every era and generation has its own heroes that reflect the values and aspirations of the day. Cowboys have always seemed to reflect the times whether it was John Wayne who played the "white hat" good guy in westerns of of the 1940s or Clint Eastwood who played the outlaw in '70s Spaghetti westerns.
James Bond has also evolved with the times. A Baby Boomer will swear by Sean Connery and his mid-century Sinatra-like swagger. Gen Xers may love the high-concept and tongue-in-cheek Roger Moore-era Bond, while Millenials swear by the gritty, serious performances by Daniel Craig.
Batman is a similar character. Boomers' Batman was the campy, colorful TV show from the '60s starring the intentionally stiff Adam West in his gray tights. Millennials swear by Christian Bale, who played a scarier, gravelly-voiced character.
However, wedged in between is the best Batman, at least if you ask any Gen Xer, Michael Keaton. The Tim Burton Batman films staring Keaton were groundbreaking because they created a dark version of Batman that paid tribute to the character's pulp roots.
The films were also a nod to recent comic book versions of the character, "The Dark Knight Returns" and "Batman: The Killing Joke."
These days, it's assumed that modern adaptations of comic books and reboots of old properties will be dark. It's become one of the most boring cliches in Hollywood.
The lets-go-dark fad was never more evident than the most recent cinematic return to Gotham, "The Joker" starring Joaquin Phoenix that mistook grit for substance.
In the '80s, most people associated Batman with the campy '60s television show starring Adam West and superhero films with the Superman blockbusters starring Christopher Reeve.
Tim Burton's 1989 "Batman" was controversial right off the bat with the casting of Michael Keaton who was most famous for his comedic roles in "Mr. Mom," "Gung Ho," and the 1988 Tim Burton hit, "Beetlejuice."
Keaton was suggested for the role by producer Jon Peters who thought he had an "edgy, tormented quality" after seeing him in "Clean and Sober."
In the pre-internet world, the blowback for the casting of Keaton was incredible. Warner Bros. received over 50,000 letters from angry comic book fans who couldn't stomach the idea that Mr. Mom would be playing the Dark Knight.
But when the film came out, Keaton was lauded for his performance.
Hal Hinson from The Washington Post perfectly summed it up saying:
"For Batman purists, Michael Keaton was an upsetting choice, but it's a choice brilliantly redeemed in realization," he wrote. "What Keaton brings to his characterization of both Batman and his millionaire-playboy alter ego, Bruce Wayne, is a quality of coiled concentration, a wary vigilance … This is a true star performance, subtle, authoritative and sexually vibrant."
With his first performance in the Batsuit, Keaton would lay the groundwork for just about all to follow by bringing an intense, brooding quality to both the Batman and Bruce Wayne personas. Since, most film portrayals have been variations on the themes created by Keaton.
"Wayne's eyes are piercing in a way that flashes icebergs of emotion," Joshua Meyer form Slashfilm writes. "Keaton's Batman has a thousand-yard, hard-ass stare that cuts through every other live-action Batman we've seen since."
When asked how he feels about others playing the role, Keaton's answer is short and sweet. "I'm Batman. I'm very secure in that."
And Gen X agrees.
Never forget when Michael Keaton closed his Kent State commencement speech with two words 🦇🐐
https://t.co/0NZDs66xtK

— Culture Crave 🎥 (@Culture Crave 🎥)1592877323.0