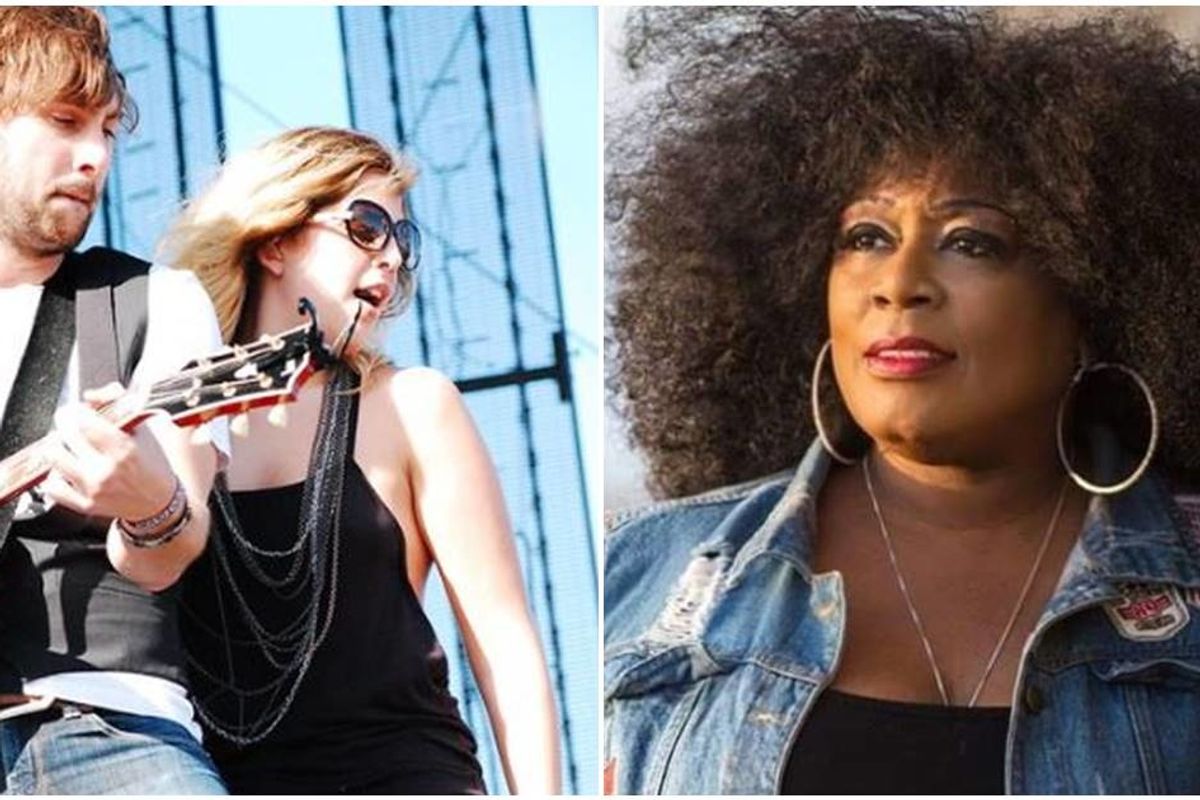 In one of the most glaringly hypocritical moves in recent history, the band formerly known as Lady Antebellum is suing black blues singer Anita "Lady A" White, to use her stage name she's performed under for over three decades.
Lady Antebellum announced it had changed its name to Lady A on June 11 as part of its commitment to "examining our individual and collective impact and marking the necessary changes to practice antiracism."
Antebellum refers to an era in the American south before the civil war when black people were held as slaves.
---
However, White hasn't accepted the band's overtures to use her name so they've decided to sue her instead of choosing another one.
It seems the band's commitment to "antiracism" doesn't apply to the practice of wielding the bands considerable wealth and power to take what isn't theirs from a black woman.
July 2018 Lady A Main stage at the Waterfront Blues Festival with special guest appearance by my friend, birthday m… https://t.co/c6lmRorEwo

— Lady A (@Lady A)1593899515.0
On July 7, the band filed a lawsuit after coming to the conclusion "that we need to ask a court to affirm our right to continue to use the name Lady A, a trademark we have held for many years."
In 2010, the band secured a trademark for the name "Lady A" which was a nickname that fans used for the group. It's unclear whether the band knew about Lady A, who was performing in the Pacific Northwest or if White knew about the trademark.
"We hope Anita and the advisers she is now listening to will change their minds about their approach," the band wrote in a statement. "We can do so much more together than in this dispute."
The artists discussed recording a song together and recording the process documentary-style, but talks fell through because, according to White, the band never dealt with her in good faith.
Today, we connected privately with the artist Lady A. Transparent, honest, and authentic conversations were had. We… https://t.co/iSyExWm2EA

— Lady A (@Lady A)1592262042.0
White also claims that the band's initial attempts to rectify the situation had no substance.
"It said that we would coexist and that they would use their best efforts to assist me on social-media platforms, Amazon, iTunes, all that," she told Vulture. "But what does that mean? I had suggested on the Zoom call that they go by the Band Lady A, or Lady A the Band, and I could be Lady A the Artist, but they didn't want to do that."
White countered by asking for $10 million. She planned to use $5 million to re-brand and donate the other $5 million to charities that provide support to fellow independent Black artists.
The band formerly known as Lady Antebellum didn't agree.
"But here we go again with another white person trying to take something from a Black person, even though they say they're trying to help," she added "If you want to be an advocate or an ally, you help those who you're oppressing. And that might require you to give up something because I am not going to be erased."