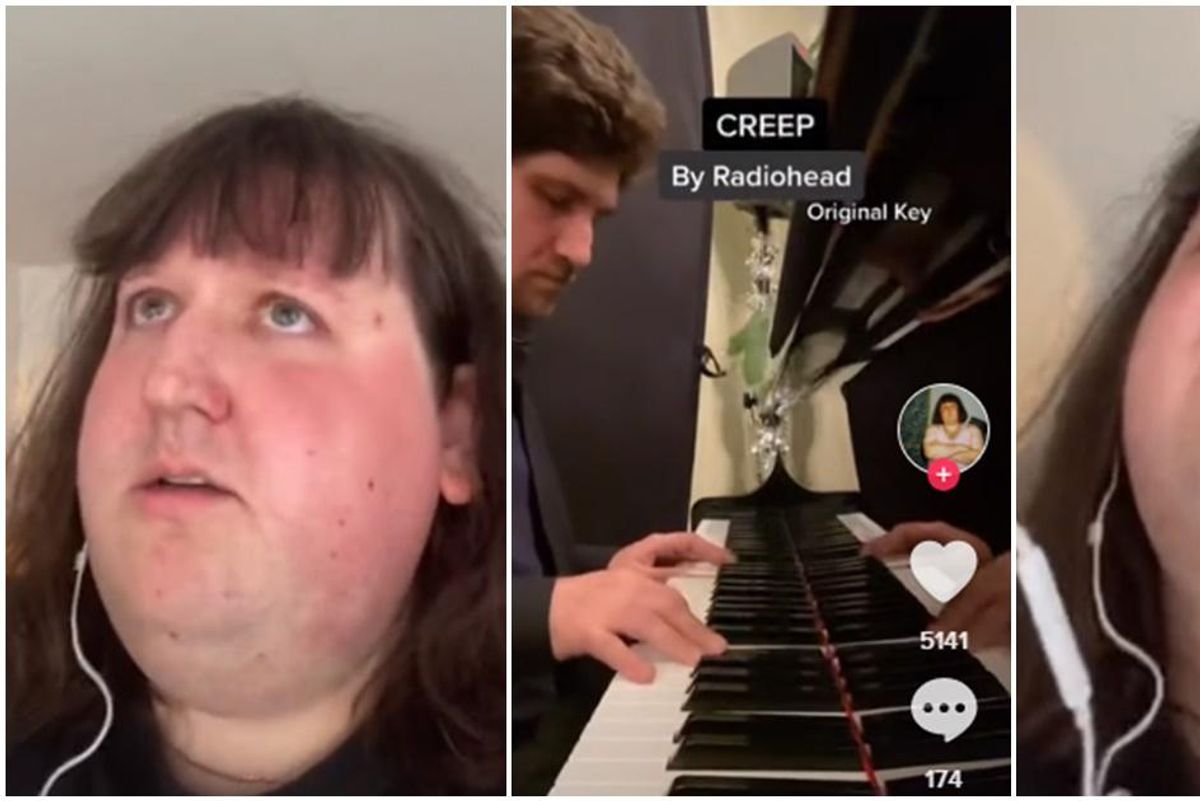 A member of the Sydney, Australia band Rhysics has pulled the ultimate "Mariah-roll" by singing Carey's 1994 Christmas megahit "All I Want for Christmas Is You" over Radiohead's 1994 self-loathing anthem, "Creep."
On Monday, musician Jordan Siwek posted a TikTok video of him playing an instrumental version of "Creep" on the piano and invited people to sing it with him on the app. "Creep! Duet with Me!" he wrote.
The member of the Rhysics responded by posting a video that began with the ultimate misdirection. He says that every guy in their 20s and 30s knows "all the words by heart" to the song and then instead of singing "Creep" belts out "All I Want for Christmas Is You."
---
@rhysics_

#duet with @pianojordan It's so nice when people remember about this song every 12 months or so 🙂 #mariahcarey #alliwantforchristmas
The interesting thing about the mashup is that the music to "Creep" and "All I Want for Christmas Is You" is actually pretty similar. Both have similar chord progressions that move from G to versions of B to C and then, the catcher here is the switch to C minor.
Both songs do the C to C minor switch at the same time, "Christmas" in the first verse on the word "underneath" and "Creep" on the word "cry." Notice that both songs suddenly get melancholy when the chord flips from major to minor. It's a jarring change, one that The Beatles used more than a few times.
While the member of the Rhysics' vocal performance does a great job at bridging the gap between both songs, this isn't the first someone has made a "Creep" and "All I Want for Christmas Is You" mashup.
In 2019, William Maranci made a mashup of the two songs by splicing Thom Yorke's vocal over Carey's music.