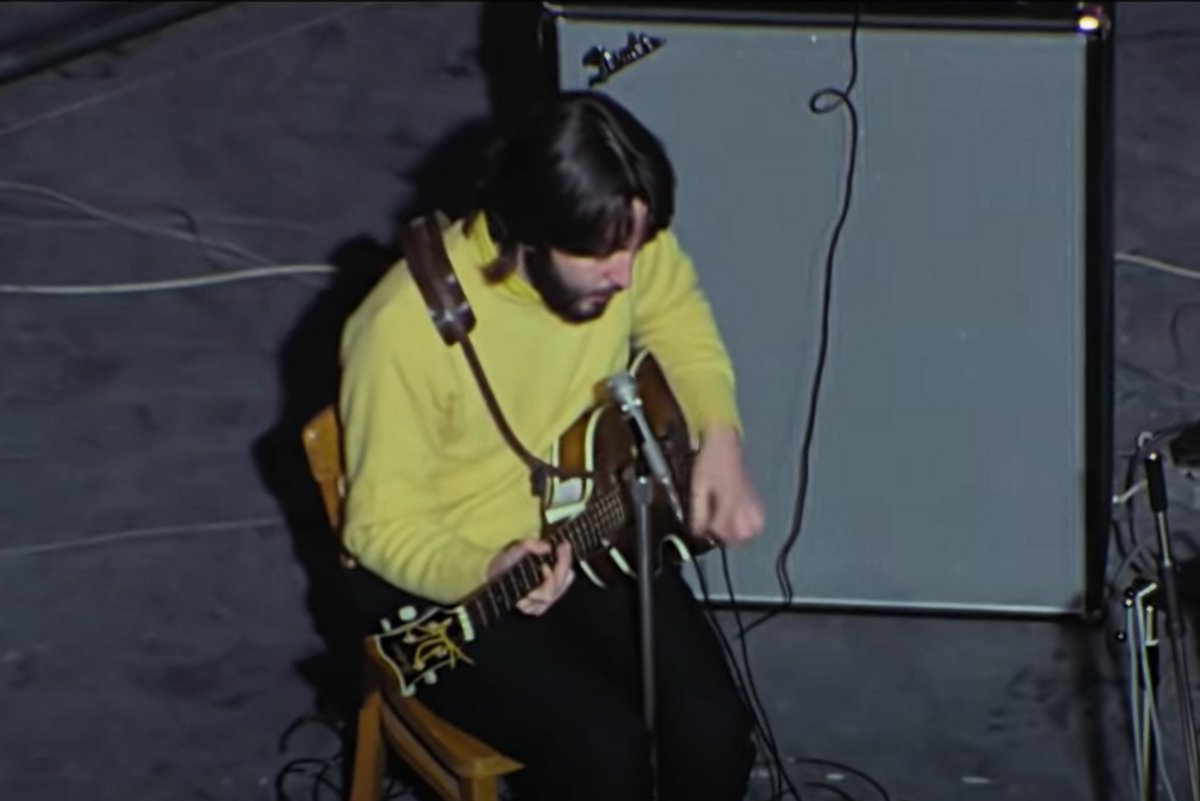 Even the biggest Beatles fan might not be ready for Peter Jackson's epic, three part, 7.8-hour behemoth of a documentary "Get Back," which recently aired on Disney Plus (November 25). But if you have two minutes, there is a singular must-watch moment that not only encapsulates the distinctive brilliance of the band, but of the creative process itself.
It's when we see Paul McCartney compose "Get Back" in all of two minutes.
A video of their hit song being born (or perhaps conceived?) has already racked up more than 300,000 views on YouTube. And you don't have to be a Beatles connoisseur to appreciate being a fly on the wall.
Paul McCartney composing 'Get Back' (January 7, 1969)
"Lennon's late again," McCartney remarks as he grabs the bass. The band members (minus John, of course), sit in a circle and listen to McCartney nonchalantly strum and sing some "ohs" and "ahs." In the blink of an eye, those strums become a rhythm, and the sounds become lyrics.
The video flash cuts to a fur coat clad John Lennon, waltzing into the jam session and—without missing a beat—he starts playing a bright yellow guitar, adding his own flair to the mix. It goes to show that despite the tension (don't let the British politeness fool you, the drama was ripe), it was no match for their artistic attunement.
As the video says, that song would go on to become their next single. And it was practically pulled out of thin air.
We know that there are several hit songs that were written in minutes. But it's another thing to see one come to life in real time. Perhaps this is what makes these tunes so inexplicably special; there's an inherent visceral quality to them. It can't help but be felt.
The documentary has a plethora of other behind-the-scenes gems that give an unparalleled richness to Beatles history. But this moment reminds us all of what made them so great in the first place. Anyone struggling with a lack of creative confidence might find inspiration from it.