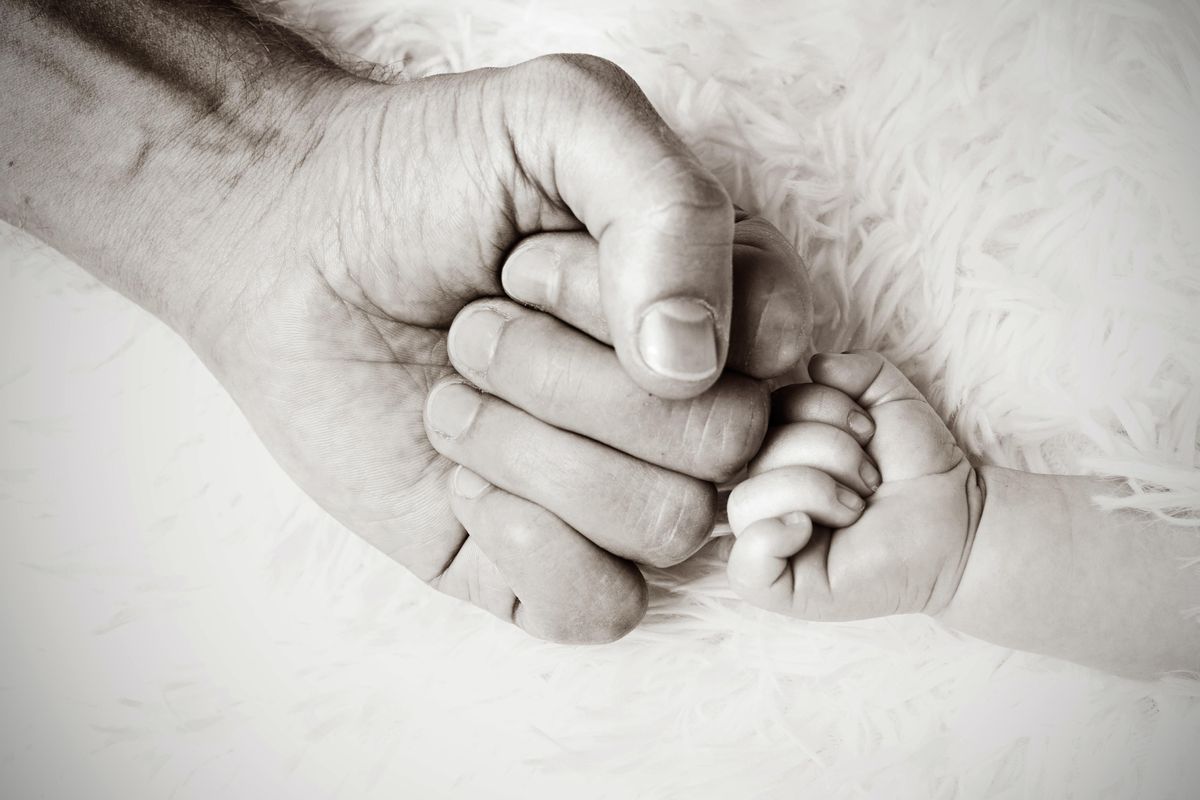 Brian Teasdale, loving father and gifted musician, wrote his baby girl a special lullaby to coax her into sleep. That sweet, soothing tune was simply titled "Little Girl."
According to Radio Today, Teasdale had been a prolific creative all his life, making beautiful works just like his daughter's lullaby. Then, 10 years ago, he suffered from a brain injury in a brutal assault, and could no longer compose music.
Earlier this year, his daughter Karen Robson received the news that her father had contracted COVID-19, and she was told his days might be numbered. Robson found the absolute best way to honor her father, by bringing his music back to life.
Determined to make it happen, she reached out to her local radio station (BBC Radio Newscastle) and asked for their help in recreating Teasdale's "Little Girl" song.
---
Music students from Sunderland College teamed up under the band name "Brian and the Buttercups," and made their own version based on Teasdale's original.
The freshly made tune has all those endearing nostalgia-worthy sounds: a vintage-y record crackle, soft ukulele (at least I think it's a ukulele … whatever instrument it is, it's lovely), a kind of lilting, wistful male singer. And of course, Teasdale's love for his daughter still shines through in the touching lyrics.
You can listen to it here. It's easy to see why his Robson remembers this childhood gem so fondly.
On Friday, December 3, a father's little lullaby—made 56 years ago—found its way to the public when it played on the radio. And it received a huge reaction from listeners. Sunderland College reported that the station received numerous calls asking where they could purchase the song.
Tony Wilson, Sunderland College Music Lecturer, even secured a record deal with Sapien Records Ltd. The single was released, complete with cover art based on a photo of Robson as a child. Talk about a pleasant surprise.
Karen Robson was understandably moved. She said on the air:
"I'm absolutely overwhelmed and I can't thank everyone enough; Sunderland College, BBC Radio Newcastle; everybody who has helped do this for my dad. This song means everything to me and now everyone can hear it. It's an absolute dream."
But she wasn't the only one touched. BBC Radio Newcastle's on-air host Gilly Hope shared how she immediately knew the original recording was "special," as it brought the entire studio to tears. But even she didn't anticipate how masterful the re-recording would be.
"The brilliant music degree students and staff at Sunderland College did a fantastic job on the track – their version made us all cry all over again. Like so many of the best bits of radio, it started with a listener calling in to tell us her story and we were thrilled to be a part of making such a difference to Karen and her dad," she said.
Robson's tribute to her father is a heartwarming metaphor for how parents pass down their legacy. These stories, traditions and memories continue to live on long after they've passed.
They might take on new life, however one thing remains the same: love, just like that lullaby created all those years ago, is always timeless.