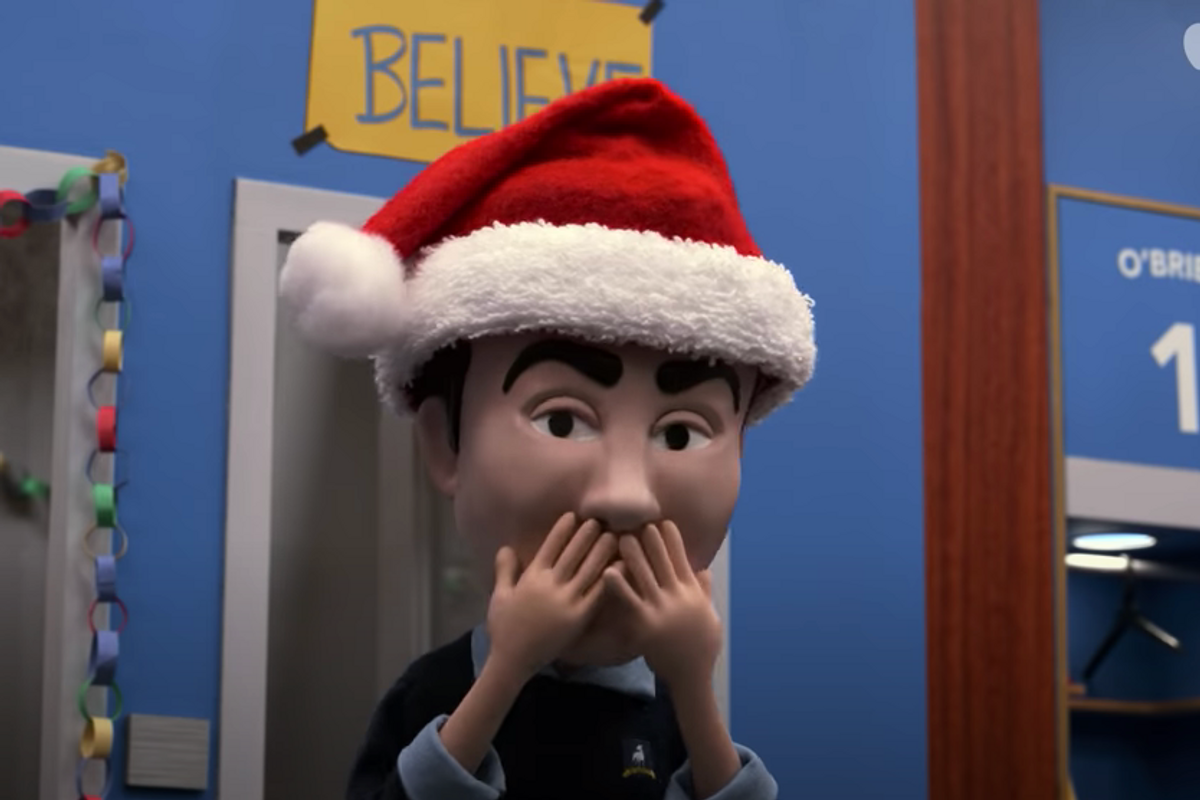 Christmas did indeed come early this year. Both for "Ted Lasso" fans and for those who just like some good old-fashioned wholesome fun (said in Ted's voice).
If you haven't yet familiarized yourself with Apple TV's show about a lovable, folksy football coach and his underdog team, just know this: The story, like the characters themselves, is well loved for its charm, humor and most of all, for its humanity.
Lasso had already delivered some holiday cheer with its cheesy (as in yummy, warm and comforting) Christmas episode titled "Carol of the Bells." I mean, Hannah Waddingham showed off her Broadway chops. What more could you want?
Because "Ted Lasso" is the gift that keeps on giving, Apple TV released another episode, this time as a claymation short, like those beloved and classically Christmas Rudolf movies.
---
The short features a bare-face Ted Lasso, who simply must retrieve his signature Tom Selleck lip foliage before a holiday FaceTime with his son Henry. The title, of course, is "The Missing Christmas Mustache."
In the cartoon, Ted has to enlist the help of the crew including Keeley, Roy Kent, Jamie Tartt, Rebecca, Higgins, Coach Beard and pre-evil Nate. All voiced by the original cast. Yay.
Sticking to true "Ted Lasso" form, the cartoon at first leans into the wacky zany comedy bits (always angry Roy Kent giving his eyebrows for Ted to use as an interim stache, for example) before diving into a heartwarming message:
"It's not about making Christmas perfect for the people you love. It's the people you love that make Christmas perfect."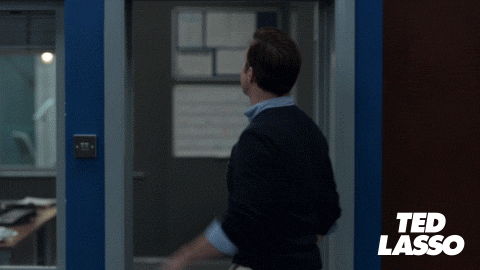 That's right. With "Ted Lasso," you come for the laughs, but stay for the wisdom. Now more than ever, this holiday season is a time to turn our minds away from the chaos, confusion and even longing for something better. And instead focus on what, and who, gives us a reason to smile in the present moment.
As Ted Lasso put it so elegantly, "Have an imperfect Christmas everyone."