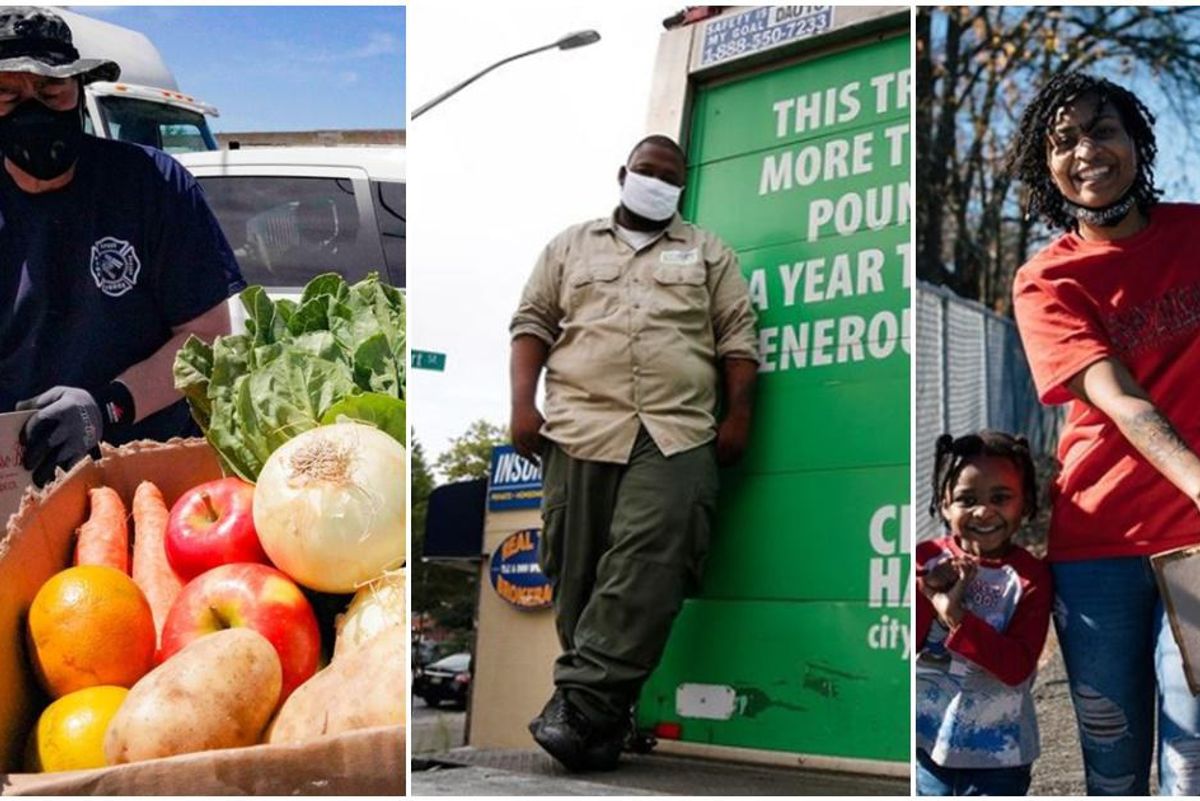 Walking into the supermarket these days is more anxiety-inducing than it has been for decades. Shoppers are now taking second looks at the prices of everyday items before dropping them into their carts to make sure they haven't skyrocketed since their last trip to the store.
The meat and dairy aisles have been especially daunting. Over the past year in the United States, the average price of eggs has gone up 11.6% and chicken is up nearly 9%.
A recent national survey for Bankrate found that 71% of Americans say they've had to pay more at the grocery store.
The cause is a perfect storm of events: the pandemic, supply chain disruptions, and rising food prices.
---
While we're all feeling the impact in one way or another, the situation has been overwhelming for people facing food insecurity. The good news is that the Feeding America network of more than 200 food banks, 21 statewide food bank associations, and over 60,000 partner agencies have continued to serve people experiencing hunger, even though there's a huge strain on the system.
First, the increase in demand at food banks has risen so much over the past fiscal year they have had to purchase 58% more food.
Second, snags in the supply chain have led to higher transportation costs, increasing overhead and further reducing the amount of food that food banks can afford.
Freight costs to move donated food are up 20% over this time last year. As a result, Feeding America, the nation's largest domestic hunger-relief organization, has subsidized millions in transportation-related costs to food banks since April 2020.
When the price of food and transportation goes up, the amount that food banks can supply goes down.

How We Work 2021 – Feeding America

www.youtube.com

According to the USDA 38 million people, including nearly 12 million children experience food insecurity in the U.S.
It's hard for many to grasp the enormity of the hunger issue because it's an invisible problem that's hiding in plain sight.
It's when a co-worker calls in sick because they haven't eaten enough nutritious food to have the energy to come to work. You see it when an eighth-grader can't focus in algebra class because they haven't had enough to eat.
New challenges may arise around winter when free meal programs at schools are closed, and many people with low incomes must choose between paying for heat or buying meals.
By visiting FeedingAmerica.org/TakeAction you can learn how to help ease the strain on the network of food banks that help provide food to millions of people facing hunger.