While we should definitely thank all of the various European countries that paved the way for brewing in America, today we want to specifically give Belgium its due. There are over 370 breweries in Belgium (a number that has doubled in the past five years) and it's never been easier to seek out these beers on a regular basis.
Not surprisingly, Belgium has had a massive impact on American craft brewing. Witbiers, sours, farmhouse ales, saisons, lagers, fruited sours, wild ales, Trappist ales, and so many more styles have strong traditions rooted in craft that American brewers are constantly chasing at their own breweries. Truly, there's so much admiration for Belgian beers that even experts have a hard time picking their favorites.
Of course, we had them do it anyway. We asked — borderline cajoled — beer brewers, brewing professionals, and beer experts to tell us their go-to Belgian beer for any time of year. Keep scrolling to see all of their selections.
Saison Dupont
Garrett Oliver, brewmaster at Brooklyn Brewery in Brooklyn, New York
ABV: 6.5%
Average Price: $12 for a 750ml bottle
Why This Beer?
Though many newer brewers have re-thought the saison and offered the style as something with lactic acidity and Brett flavors (and some of these are excellent), the austere lemony peppery effervescent attack of Saison Dupont remains remarkable. It's a beer that can do almost everything at the dinner table, and that's quite a trick. It's also a great example of the vibrancy of 100 percent bottle re-fermentation.
If I was to be stuck on a desert island for a month, this is the beer I'd want to take with me.
Bosteels Tripel Karmeliet
Eric Warner, brewmaster at Karbach Brewing Co. in Houston
ABV: 8.4%
Average Price: $6 for a 12-ounce bottle
Why This Beer?
This one is a bit like the "favorite child" question since Belgian beers are so varied in style and flavor profile. I'm a big fan of tripels and really enjoy the Tripel Karmeliet from the Bosteels Brewery. This classic tripel style has the effervescence of champagne and will pour with a rich head and deep golden color in a glass.
The aroma is a complex balance of honey, ripe apple, pear, citrus, spice, and delicate, floral hop notes. On the palate, sweet notes up front give way to a clean finish that is only mildly bitter.
Duvel Belgian Golden Ale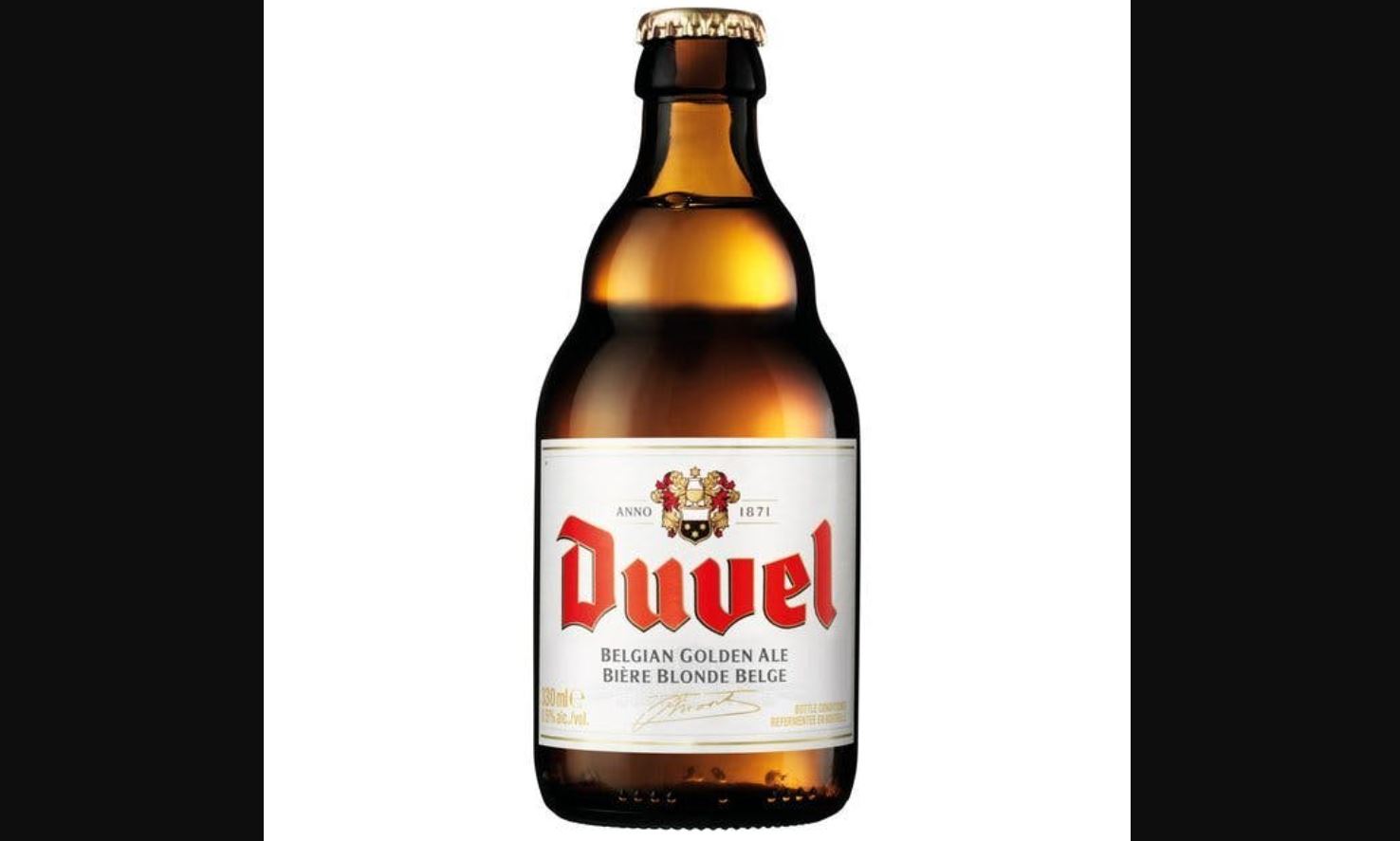 Alex Wenner, owner and brewer at Lasting Joy Brewery in Hudson Valley, New York
ABV: 8.5%
Average Price: $16 for a four-pack
Why This Beer?
Duvel's Belgian Golden Ale was the beer that opened my mind to great beer. Exceptionally crisp with a slight fruitiness and a slightly bitter finish, it is the epitome of the style. It's a great gateway beer because it is so clean and refreshing, but still full of flavor.
A full glass of Duvel is the complete beer experience.
Rodenbach Caractere Rouge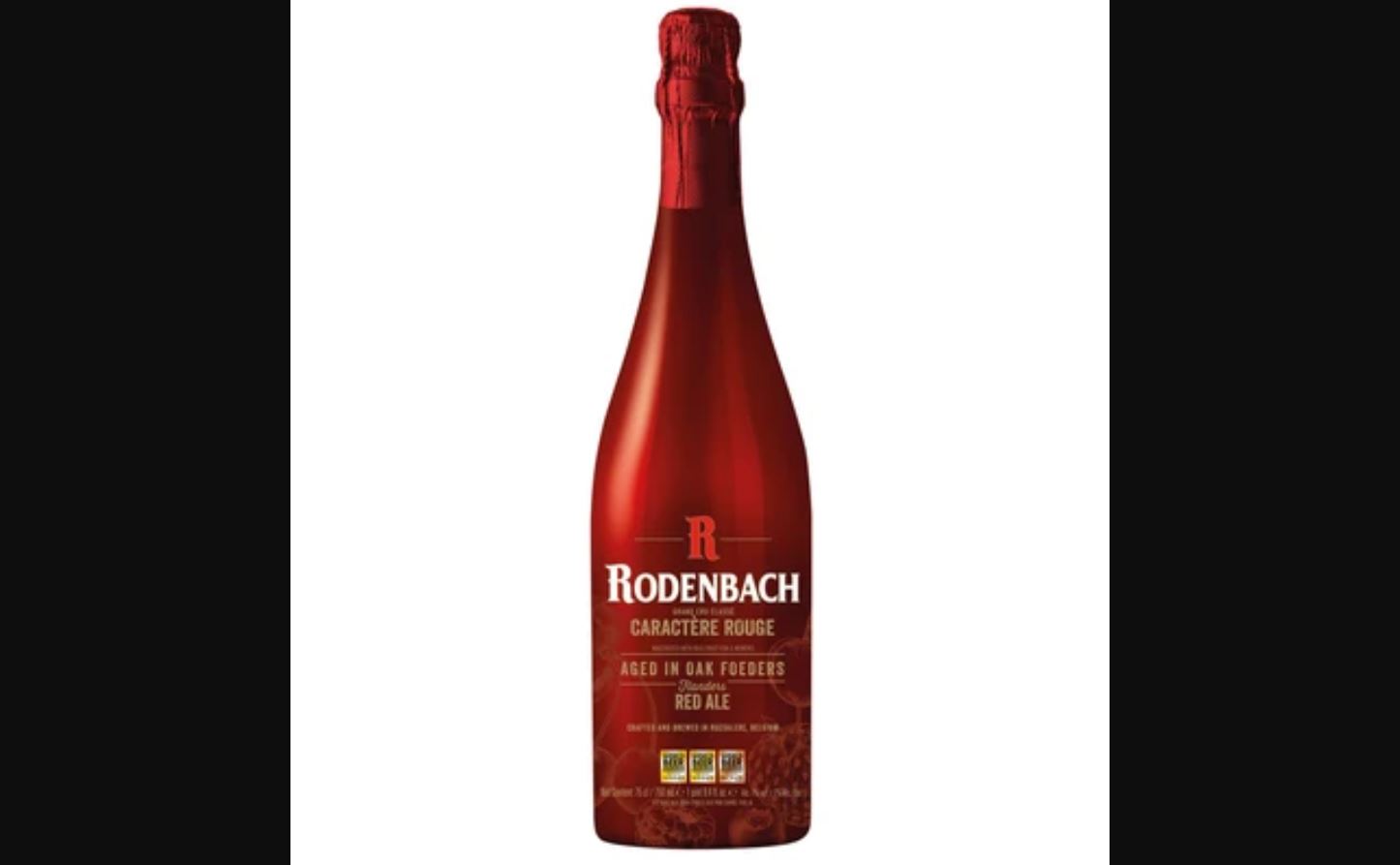 Andrew Hood, wood cellar manager and brewer at Sun King Brewery in Indianapolis
ABV: 7%
Average Price: $20 for a 750ml bottle
Why This Beer?
My favorite Belgian Beer is Rodenbach Caractere Rouge. It's the perfect marriage of beer and wonderful fruit fermentation. There's a great combination of oaky wood and ripe berries and dried, tart cherries.
3 Fonteinen Oude Gueze
Derek Gold, director of brewing operations at WeldWerks Brewery in Greeley, Colorado
ABV: 5.3%
Average Price: $30 for a 750ml bottle
Why This Beer?
Brouwerij 3 Fonteinen Oude Gueze is an incredibly complex blended lambic that's bursting with notes of fresh lemon zest, white wine, hay, tart apples, and kumquats. Every sip tastes just a little different and leaves you wanting more.
Chimay Reserve Blue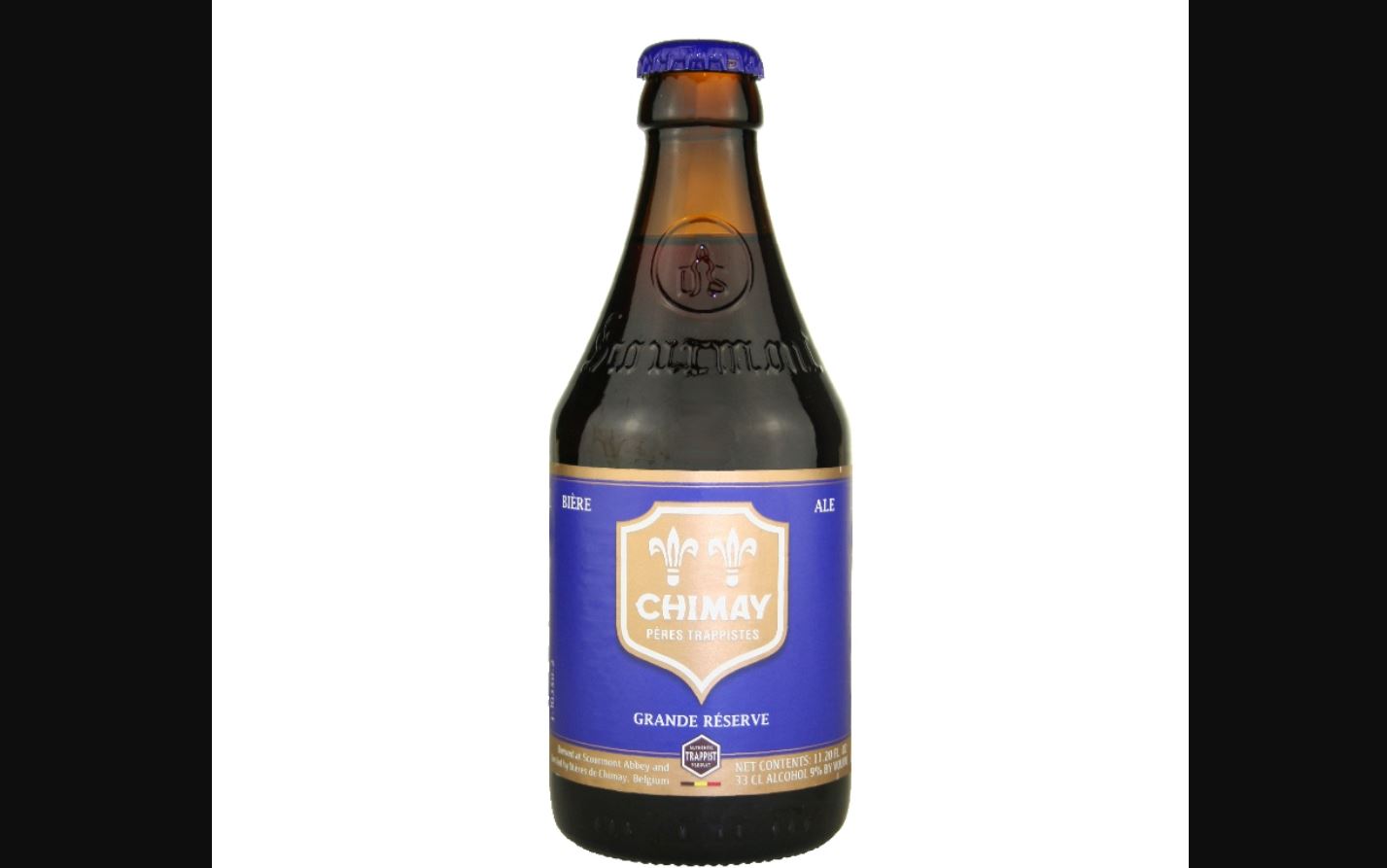 Erika Wojno, US director of marketing at BrewDog in Columbus, Ohio
ABV: 9%
Average Price: $22 for a four-pack
Why This Beer?
Ooh, this is a hard one. But I'm going to have to give it to Chimay Blue Reserve. It's sweet, yeasty, malty, and filled with dried fruit flavors and just a hint of peppery spice. It's the perfect pairing for a nice plump plate of mussels.
Van Steenberge Tripel Van De Garre
Alex Flores, head brewer at Urban South Brewery in New Orleans
ABV: 11%
Average Price: $16 for a 750ml bottle
Why This Beer?
I love the Belgian tripel style. It's always so unique and incredibly layered. The range of flavor from historic Belgian yeast strains is absolutely fascinating, from banana to clove and nutmeg, intense tropicals, and stone fruit. Particularly, the Tripel Van De Garre from Brouwerij Van Steenberge is incredible. It's full of pear and allspice notes, lemongrass, and coriander.
Every sip of this beer is an adventure.
Orval Trappist Ale
Stephen Hale, founding brewer at Schlafly Beer in St. Louis
ABV: 6.9%
Average Price: $6.50 for an 11-ounce bottle
Why This Beer?
Tough question. Let's go with Orval Trappist Ale at this moment in time. Paring down to just one in this category is pretty challenging, but this is such an impressive beer for all the right reasons: it's malty and it's fruity, with so many subtle and complex layers throughout, just so magical. And let's not forget that divine intervention of Brett to help make it what it is.
Delirium Tremens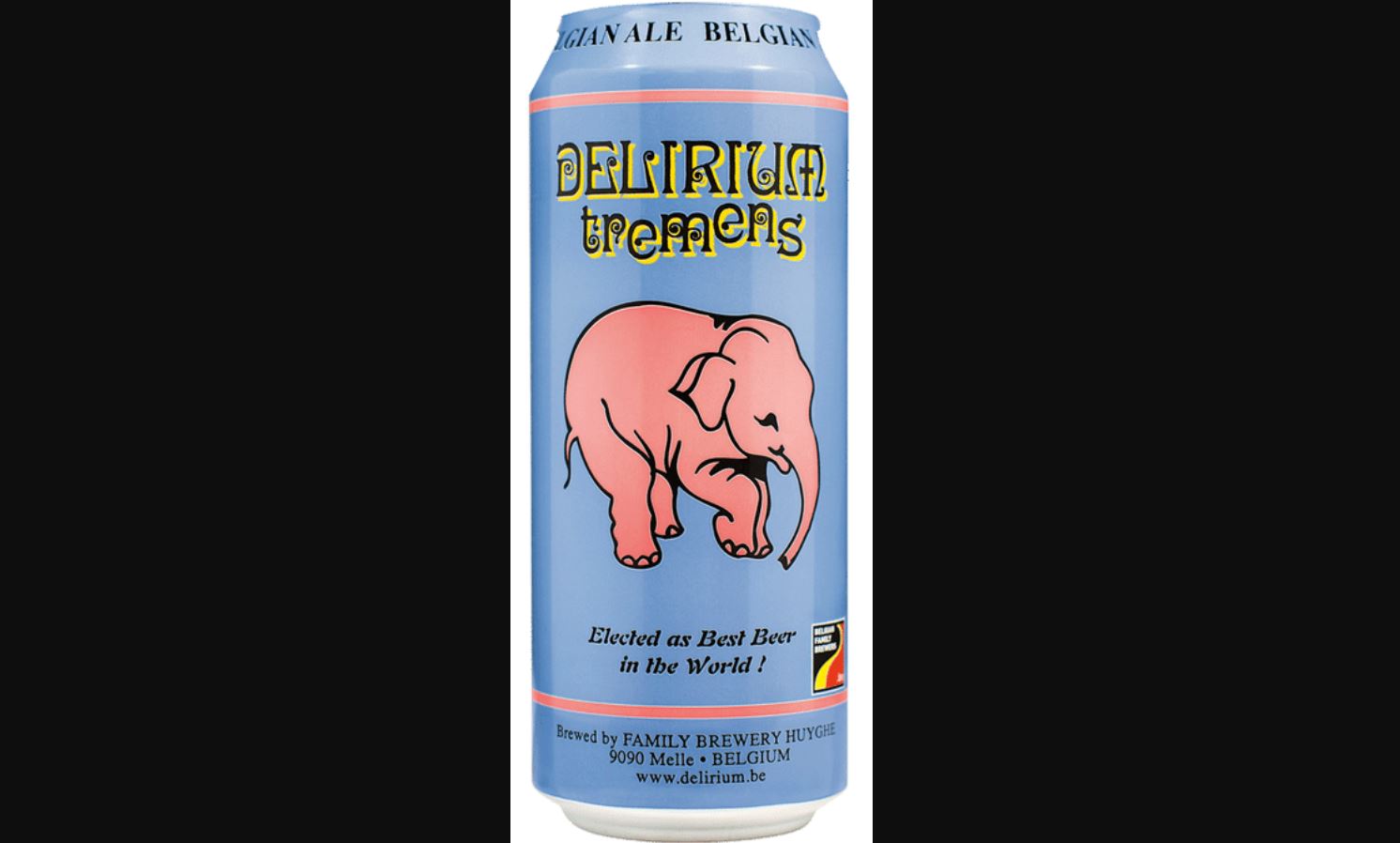 Todd Bellmyer, head brewer at Wynkoop Brewing Company in Denver
ABV: 9%
Average Price: $11 for a 750ml bottle
Why This Beer?
Delirium Tremens tops the list for me. It is relatively easy to get, holds up well, and the etymology combined with the pink elephant has always made me smile. It has the traditional spiciness and intensely floral, fruity, and slightly herbal notes that I love in a solid Belgian golden ale.
Writer's Pick:
Lefebvre Blanche De Bruxelles
ABV: 6.8%
Average Price: $9.50 for a four-pack of 16-ounce cans
Why This Beer?
I love a good wheat beer and Blanche De Bruxelles ticks all the boxes I'm looking for. This 4.5 percent ABV wheat beer is unfiltered, hazy, and filled with complementary flavors like tangy yeast, coriander (and other spices), and tart, sweet orange peel. Overall, it's a very complex, delicious, and full-flavored beer perfect for any time of year.