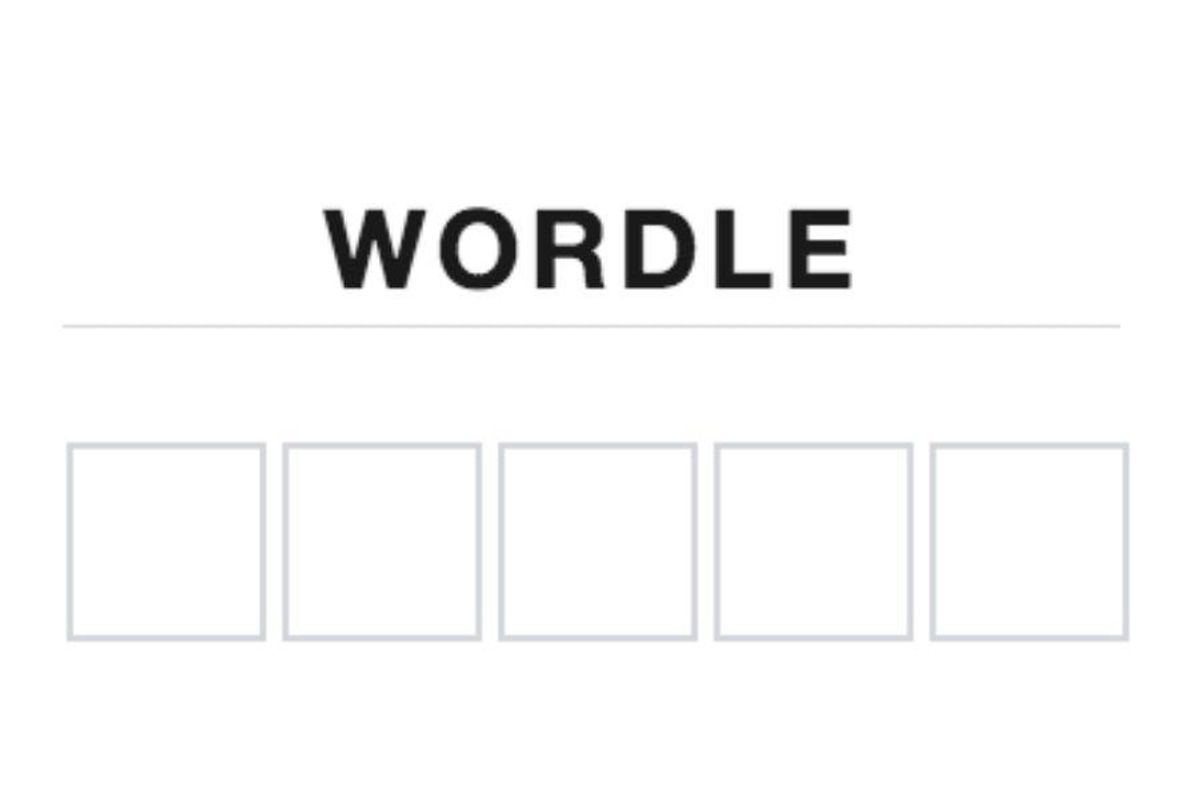 Look on any app store and you'll see thousands upon thousands of options for games. We've seen waves of popular game obsessions roll through society, from Tetris to Angry Birds to Candy Crush, but there's a new option taking the brain game world by storm.
You won't find it in the app store. You won't see advertisements for it, either. It doesn't even have its own dedicated domain.
It's called Wordle and the premise is simple. Every day, there's a secret 5-letter word to guess and you have six tries to guess it. With each attempt, the game tells you if each letter you typed is a correct letter in the right place (green), a letter that's in the word but in the wrong place (yellow) or a letter that's not in the word at all (gray). You can only play the game once per day. Super simple and satisfyingly challenging.
But its origin story is where Wordle truly shines.
---
It was created by artist and engineer Josh Wardle ("Wordle" is a play on his last name) and he made it not for cash or clout or commerce, but for love.
Wardle's partner, Palak Shah, enjoys word games, so he decided to make one for her. According to The New York Times, Wordle was a side project for Wardle during the pandemic, and the intent of releasing it publicly is not—nor will it be, according to Wardle—to make money. He just wants people to enjoy it.
"I think people kind of appreciate that there's this thing online that's just fun," Wardle told the Times. "It's not trying to do anything shady with your data or your eyeballs. It's just a game that's fun."
The fact that you can only play it once per day is a refreshing change from games and media that do everything they can to keep your attention and engage for as long as possible.
"I am a bit suspicious of mobile apps that demand your attention and send you push notifications to get more of your attention," Wardle told BBC Radio 4. "I like the idea of doing the opposite of that—what about a game that deliberately doesn't want much of your attention? Wordle is very simple and you can play it in three minutes, and that is all you get."
No ads? No data collection? No algorithms trying to read your mind or push you toward something? Nope, nope and nope.
"I don't understand why something can't just be fun," he told the BBC. "I don't have to charge people money for this and ideally would like to keep it that way."
When you play the game, which you can find here, you get an option at the end to share your results. This is what the share looks like—with no spoilers about the word or any of the letters:
Wordle 200 3/6
Wordle 200 3/6

— Annie Reneau (@Annie Reneau)
1641407266
The grey boxes are letters I typed that aren't in the word, yellow boxes were letters that are in the word but not in the right place, and green letters are correct letters in the correct place. (This was my second day playing, and I was quite thrilled with getting the word in three tries. It took me all six tries yesterday to get the word "SIEGE.")
As someone who loves word games, I find Wordle delightful to play. It's quick and simple, but not easy. The difficulty depends on the word and what you initially guess, of course, but as it's different every day it will never get old. Wardle told the Times that he started with 12,000 words, but narrowed it down to about 2,500 to keep most obscure words that most people wouldn't be able to guess out. The key to a good game is to be challenging enough without feeling impossible, and Wordle fits that bill.
In a time when it feels like everything is complicated and/or profit-driven, having this pure little word game that wants nothing from us but a few minutes of fun is refreshing.
Thank you, Josh Wardle, for offering your sweet gift to us all, especially when we need wholesome simplicity more than ever.