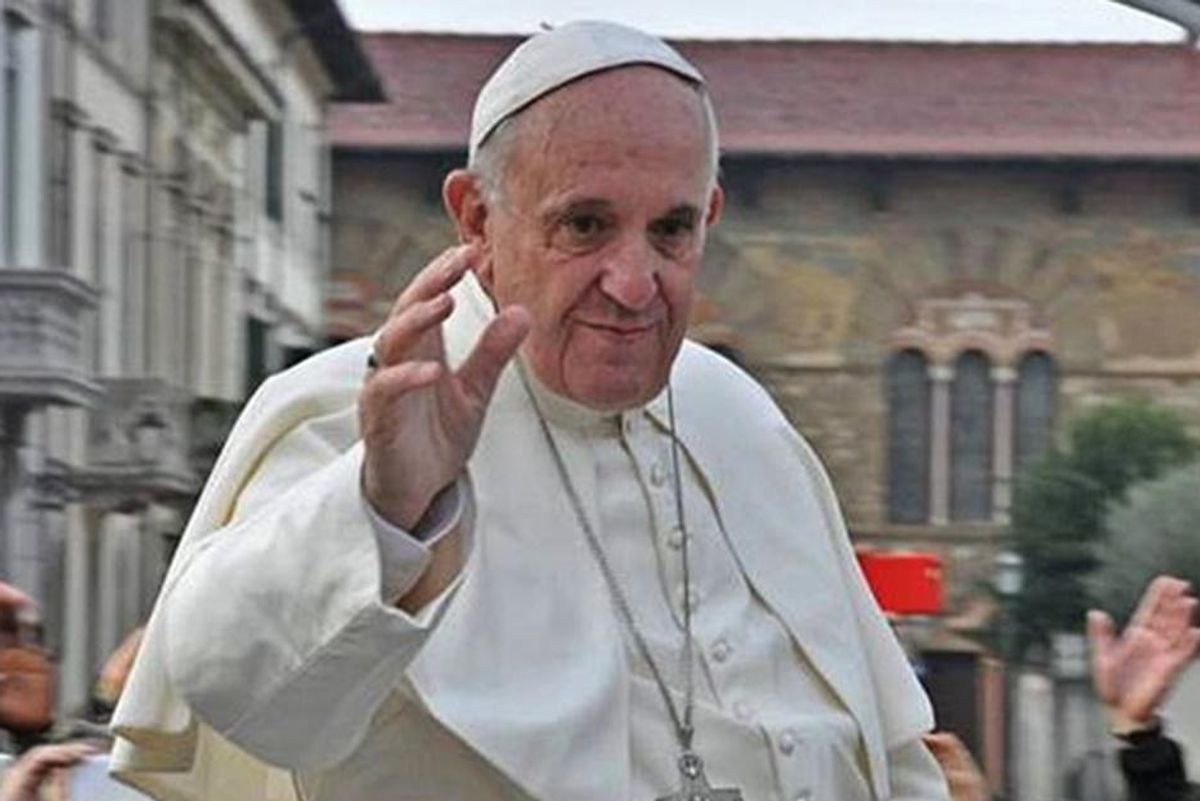 One of the most powerful commandments attributed to Jesus Christ is to "love thy neighbor as thy would thyself." These words are a lot easier to say than put into action. But the pandemic provides a perfect opportunity for people to do so.
The best way someone can show their love for themselves and their neighbors during the current crisis is to get a coronavirus vaccination. A vaccination helps people protect themselves by making them less likely to get the virus and face hospitalization. It also makes it less likely for them to spread the virus to others.
It also helps reduce the stress on our strained healthcare system and frontline workers.
Pope Francis stressed this point on Monday in a speech his advisors accredited to the Holy See, an event that lays out the Vatican's foreign policy goals for the year.
---
Previously, the pope had called getting vaccinated an "act of love" and that it was "suicidal" to refuse a vaccine. In Catholicism, suicide is one of the worst acts a person can commit.
On Monday, he further pushed his followers to get vaccinated by referencing Christ's call to "love thy neighbor" by saying that getting vaccinated shows "respect for the health of those around us. Health care is a moral obligation," he asserted.
The pope also took dead aim at the politicians and opportunists who've spread misinformation about vaccines. "Frequently people let themselves be influenced by the ideology of the moment, often bolstered by baseless information or poorly documented facts," he said, adding that people need a dose of "reality therapy."
He made clear that vaccines are the most effective tools we have to combat the deadly virus.
"Vaccines are not a magical means of healing, yet surely they represent, in addition to other treatments that need to be developed, the most reasonable solution for the prevention of the disease," he added.
The pope holds incredible sway over the 1.3 billion Catholics living around the world so it's wonderful that he uses his pulpit to combat misinformation and to encourage people to look out for themselves and one another by getting vaccinated. That could be why Catholics have some of the highest percentages of vaccine acceptance among religious people.
A recent PRRI-IFYC survey found that 80% of U.S. Catholics support vaccination, with only 7% as "vaccine refusers."
That number runs counter to white evangelical Christians who are among the most vaccine-hesitant of all religious groups. Recent studies show that somewhere between 30 to 40% of them refuse to get vaccinated.
The discrepancy between two different groups of Christians shows the importance that religious leaders can have over their congregants. A study published by Deseret News found that "82% of religious attenders with pro-vaccine pastors are fully vaccinated, compared to 58% of religious attenders with faith leaders who are either anti-vax or avoid the topic of vaccines."