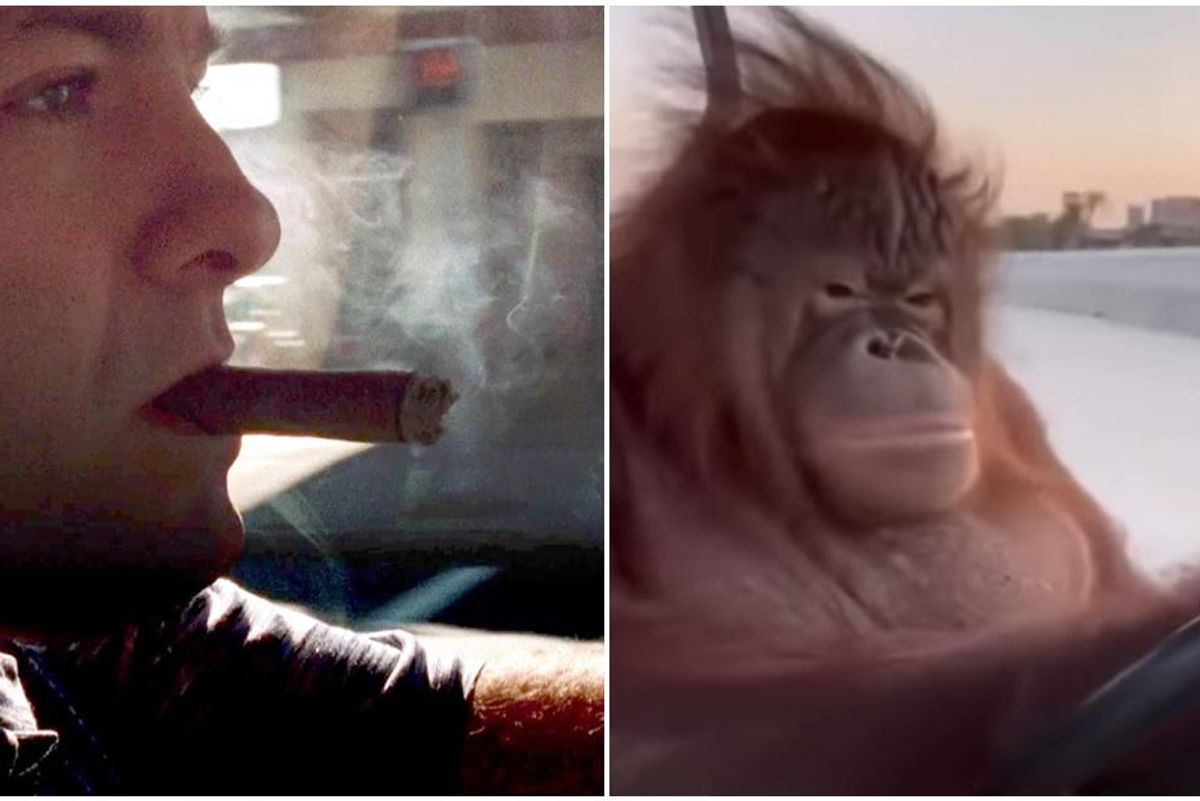 Earlier this month, Stephen Colbert blew humanity's collective mind by showing a video of a female orangutan driving a golf cart. Not only was the monkey an accomplished motorist but she drove in style with just one hand on the wheel, looking as cool and confident as any human.
While Colbert joked that the orangutan was in Florida, it was actually part of a menagerie in Dubai belonging to Sheikha Fatima Rashed Al Maktoum, the daughter of Sheikh Mohammed bin Rashid Al Maktoum, the prime minister of the United Arab Emirates.
The orangutan is named Rambo and has been driving various vehicles since she was young.
---
A YouTube user by the name of SmelfordDip noticed the monkey's cool one-handed driving technique and something clicked. She drives just like Tony Soprano in the iconic opening credits of "The Sopranos"! So he edited the video to mimic the sequence and added the show's theme song "Woke Up This Morning" by Alabama 3.
Smelfordip named the video "The Zoopranos" and asks "What if Tony Soprano was [a] monkey?" in the video's description.
Zoopranos
The only thing that could take this incredible mashup of an unbelievable video to the next level would be to invite Rambo to New Jersey, throw her behind the wheel of a Cadillac, give her a very large cigar and let her cruise the turnpike in a Cadillac.