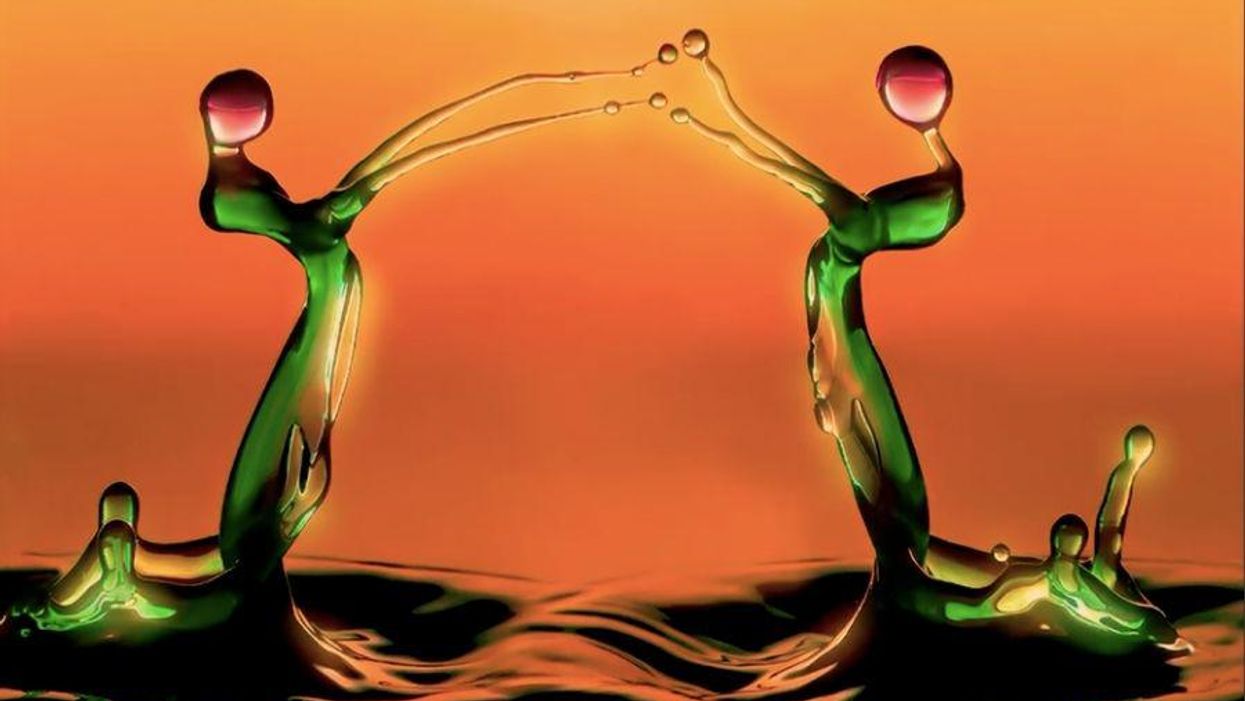 Human beings have sculpted artwork out of all kinds of materials throughout history, from clay to concrete to bronze. Some sculpt with water in the form of ice, but what if you could create sculptures with small drops of liquid?
Norwegian artist Ronny Tertnes does just that. His "liquid sculptures" look like something from another planet or another dimension, while at the same time are entirely recognizable as water droplets.
I mean, check this out:
---
According to SLR Lounge, Tertnes uses ultra high-speed photography, flash rigs, smoke and different types of liquids to create and capture his colorful split-second sculptures. He mixes water with various substances to create texture, color and movement in his photos, and the effect is otherworldly. He does some editing in Photoshop as well. The form in his photographs comes from the unique movement of a single droplet, which can end up looking like a human, a flower, an alien or an abstract glass sculpture. Sometimes they look like people dancing. Just incredible.
Tertnes has shared many of his photos on Facebook and on his website, where you can purchase prints, calendars and more featuring these beauties:
It's fun to ask what other people see when they look at these images.
Amazingly enough, Tertnes has described himself as a "hobby photographer."
Sometimes he creates mirror images that end up looking like animals or alien creatures.
If you're into (or have a marginal understanding of and interest in) NFTs, Tertnes has a Liquid Sculptures NFT store as well.
And finally, here's a slideshow where you can hear him play the guitar and look at his beautiful liquid sculptures. Enjoy.