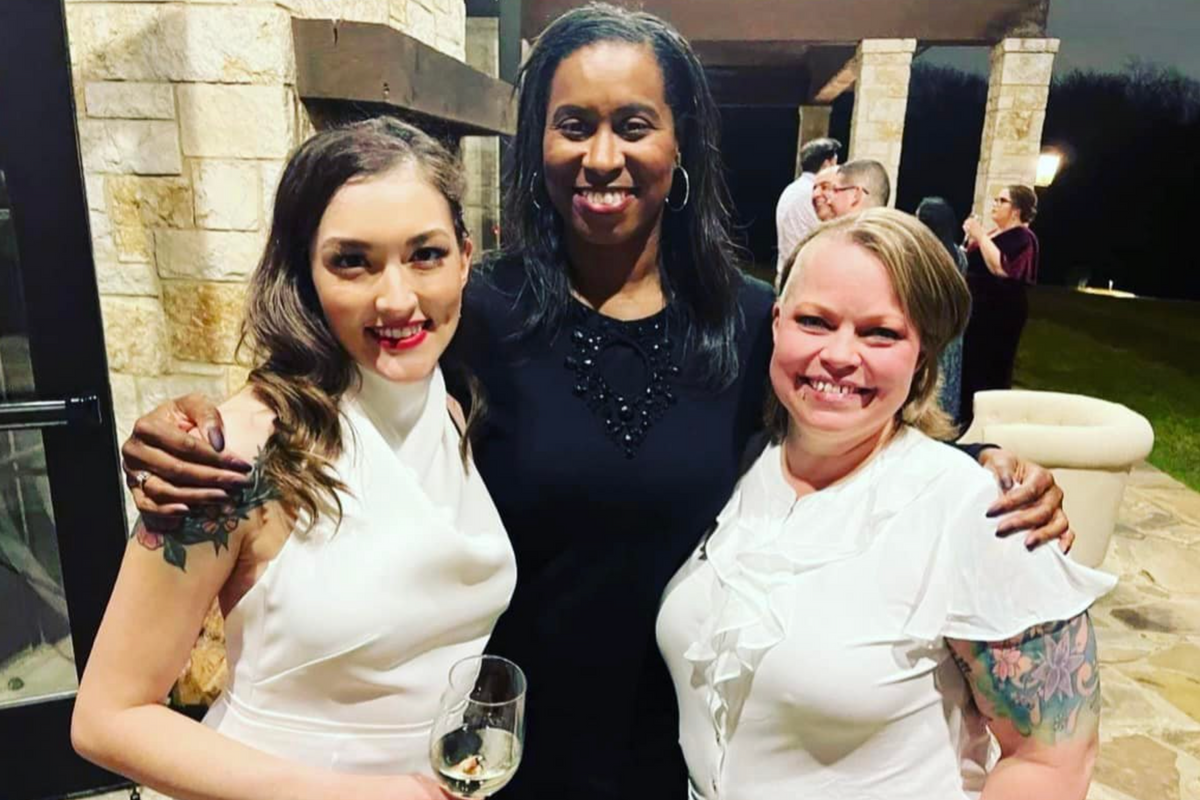 In a miraculous combination of fasting acting and medical know-how, three nurses rushed to the rescue in a rather unlikely place.
A 42-year-old business coach, Sharell Weeams, was swaying and spinning on the dance floor, when her heart suddenly stopped. A wave of blackness rushed over her and she collapsed. Her partner caught her just before she hit the floor.
Cedars Sinai labels these as common symptoms of cardiac arrest. Cardiac arrest is closely linked with a heart attack. However, they are not the same. A heart attack is a circulatory problem blocking blood flow and oxygen. Symptoms start slow and persist for hours or even weeks. And yet, the heart does continue to beat.
Cardiac arrest, however, indicates an electrical malfunction triggered by a disruption to the rhythm of a heartbeat. And, most important of all, it can cause death within minutes. This is what made Williams' situation incredibly dire.
Luckily, Weeams had three guardian angels that night—three fellow dancers, who happened to be registered nurses.
---
Allie Herrera, Nickie Taylor and Natasha Veal immediately went to work. Detecting no pulse from Weeams, they began CPR. Though the actual dancing might have been interrupted, there was definitely some intricate choreography going on, as each woman quickly took on specific roles.
Taylor told NBCDFW "Allie's like, Nickie, start CPR. And I was like starting chest compressions. And that's when I kind of went out of dance mode into my ER nurse mode," Taylor explained.
Veal added, "And she was like, who's gonna breathe for her and I was like I am," describing mouth-to-mouth resuscitation.
The team effort was a success. After performing CPR and using an AED, their efforts ensured that Weeams survived. And now she is using her second chance at life to educate others about heart health.
Weeam's shared how she aims to help others learn from her mistakes. "I'm open with people and say, like, look, I messed up, you know, I missed some of the signs that I should have listened to, I should have gone to the doctor sooner, I didn't always prescribe, you know, refill my prescription, you know, fast enough," she said, regarding getting off her medication for high cholesterol too early.
She also added that several of her family members suffered from heart attacks, and even her father passed away after going into cardiac arrest—at age 42, the same age Williams is now, no less. While this is important information to note, it isn't necessarily a death sentence, and could be mitigated by positive lifestyle choices. According to a study published by the New England Journal of Medicine, even those at high genetic risk of heart disease can lower their risk of a cardiac event by nearly half (46%) by adhering to at least three of the four components of a healthy lifestyle: which include no smoking, avoiding obesity, regular physical activity and sticking to a healthy diet.
For all of February, Weeams has filled her Instagram with educational information about heart health, inspiring others to find better ways to take care of themselves.
Her posts are simple and bite-sized, like the infographic below that shows easy ways of going from sedentary to active.
"During the pandemic, I was sedentary, you know, I sat on my butt for a good year without doing any form of exercise. And that's where I really feel like things kind of accelerated. So I'm really talking to people about all of the mistakes and things that I made so that hopefully they don't have to make it," Weeams reflected.
#relatable
As for the life-saving nurses—they continue to incorporate a passion for dance into their medical pursuits, and even formed a group called Swing Saves Lives, which hosts fundraising events for life-saving medical equipment.
This is certainly one of those times when something life-threatening becomes life-changing in the most positive way.