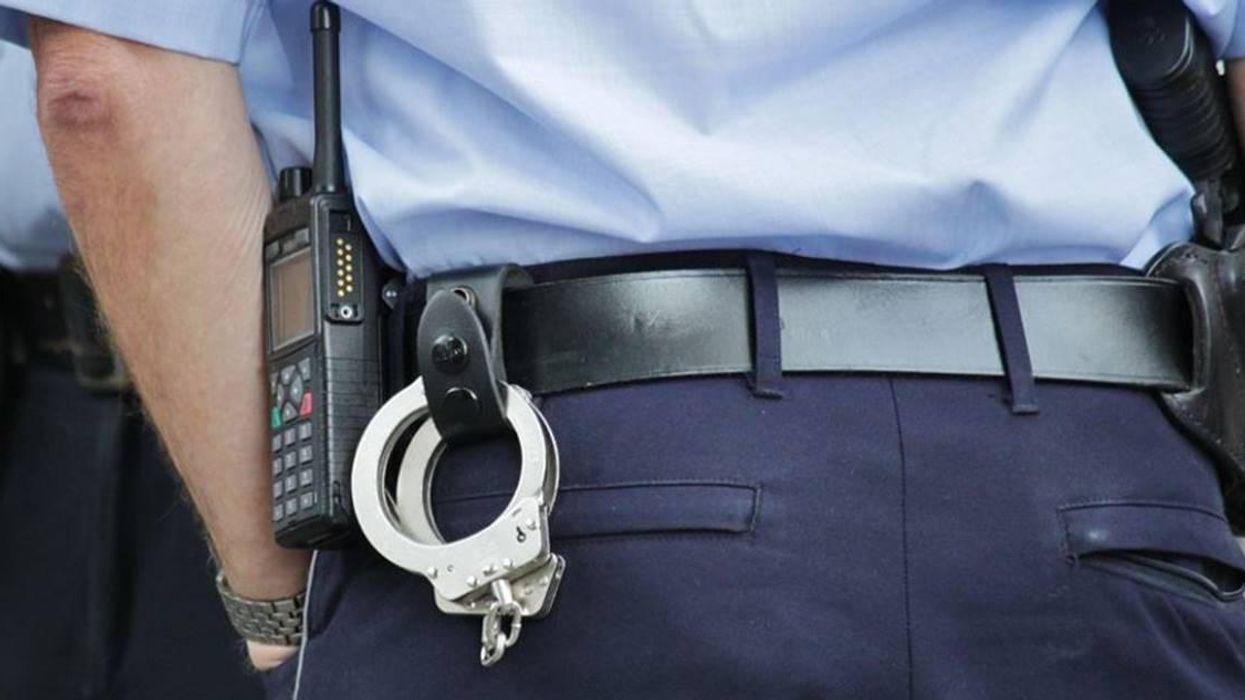 In the aftermath of the George Floyd murder in 2020, people have begun to rethink the role that armed police officers have in society. Does every problem need to be addressed by someone with the power to administer lethal force?
The Aurora Police Department in Colorado launched a six-month program last year that led to the creation of two mental health crisis response teams. The first pairs an officer with a mental health professional. The other pairs a mental health professional and a paramedic to handle mental health crisis situations where there is no apparent danger.
"When someone calls in to report either themselves or an individual in crisis, or maybe they just see someone who might need some resources and help, dispatch will put that in a call, and my team is able to click on the call, review everything and see if it meets criteria," Courtney Tassin, program manager for the Aurora Mobile Response Team, told 9News.
The Aurora Mobile Response Team's van is stocked full of food, water and hygiene products to help the people they encounter on the streets.
Over the first three months, the team went on 116 calls.
---
The Aurora Mobile Response Team launched in September
Today Aurora and partners officially launched the Aurora Mobile Response Team. This pilot program is an alternative response program in handling behavioral health crises related to mental health, depression, homelessness, and more. Learn more at http://AuroraGov.org/MobileResponseu00a0.pic.twitter.com/hl88w6gUMb

— City of Aurora, CO (@City of Aurora, CO)
1631129666
One study found that up to 10% of 911 calls nationwide could involve mental health issues. So it makes complete sense for police departments to respond to these situations with counselors trained in helping people with mental health issues instead of the knee-jerk reaction to send somebody with a gun.
Further, it allows police to do the work they're trained to do instead of forcing them to act as mental health counselors. It also frees up the police so they can correctly respond to situations that may turn violent.
"A lot of times it's not appropriate for our officers to have to go to these calls, and you know, to possibly escalate the situation when it doesn't need to be so," Aurora Police Chief Vanessa Wilson told CBS News.
The unarmed response teams are also less intimidating to people already on the edge.
"We always focus on what's least restrictive," Tassin told CBS News. "How do we keep from further traumatizing this person who's already in a very vulnerable state?"
The response team could reduce police shootings
The response team is a humane way to deal with people having mental health issues and it may also save lives. According to the Treatment Advocacy Center, people with untreated mental illness are 16 times more likely to be killed during a police encounter than other civilians approached or stopped by law enforcement.
"By dismantling the mental illness treatment system, we have turned mental health crisis from a medical issue into a police matter," said John Snook, executive director of the Treatment Advocacy Center. "This is patently unfair, illogical, and is proving harmful both to the individual in desperate need of care and the officer who is forced to respond."
The Aurora Police Department's new program is a welcome challenge to the status quo that's been in place in America for decades. For too long we've tacitly agreed that the state's only response to civil disturbances should be sending a person with a gun. Now, thanks to the calls for justice that happened after the death of George Floyd, people are waking up to the idea that cops can't and shouldn't solve everything.
"We have calls for people that are in mental health crisis every day," Sergeant Aaron Bunch said. "Police officers are trained to do a lot of things. What they don't have are Master's degrees in social work."