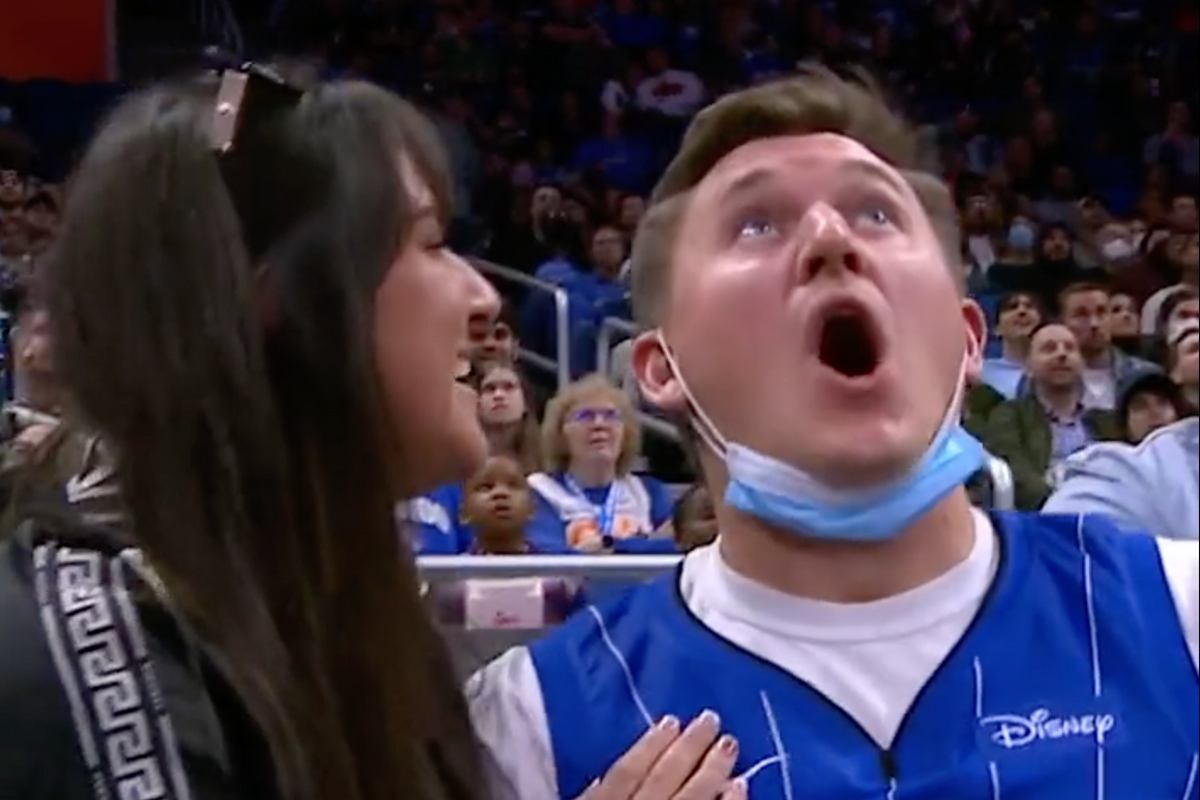 What is it about those kiss cams at sports games that somehow manage to capture hysterical, bizarre and utterly embarrassing life moments? To think about how all the planets have to align for that to happen can be mind-boggling. Is it simply bad luck? Or is the kiss cam an instrument of karma itself? It's a mystery yet to be solved…
But when that camera captures something truly heartwarming, it can connect us all to joy, even if that moment isn't truly "ours." They say both watching and playing a sport feels the same way in our brain, after all. Maybe that extends to everything that happens at the game.
One particularly epic story might be the MVP of kiss-cam history, as the crowd got to witness an Orlando Magic fan getting the surprise of a lifetime.
---
James Bailey didn't yet know he was a father-to-be. His wife, Taylor Bailey, revealed to a local news outlet that she kept it secret, wanting to deliver the good news in a style.
"My husband has always dreamed of me telling him in a really cool way. So I thought it would be neat to get on the kiss cam," she told WESH 2 News.
At first it's all laughs and smiles, but when James finally reads the message, "Congrats James! You are going to be a dad!," his jaw drops.
Eyes tearing up, he nuzzles his wife before shooting his hands up in a victory pose. It seems Taylor's plan worked—it was indeed a very cool way to make her husband's dreams come true.
The Orlando Magic tweeted the video along with the caption, "huge W".
huge W pic.twitter.com/lDFCfT1SCn

— Orlando Magic (@OrlandoMagic) November 25, 2021
A VERY huge W. Congrats to the Bailey family, and thanks for sharing your happiness with the world.
Fingers crossed they name the baby Magic.