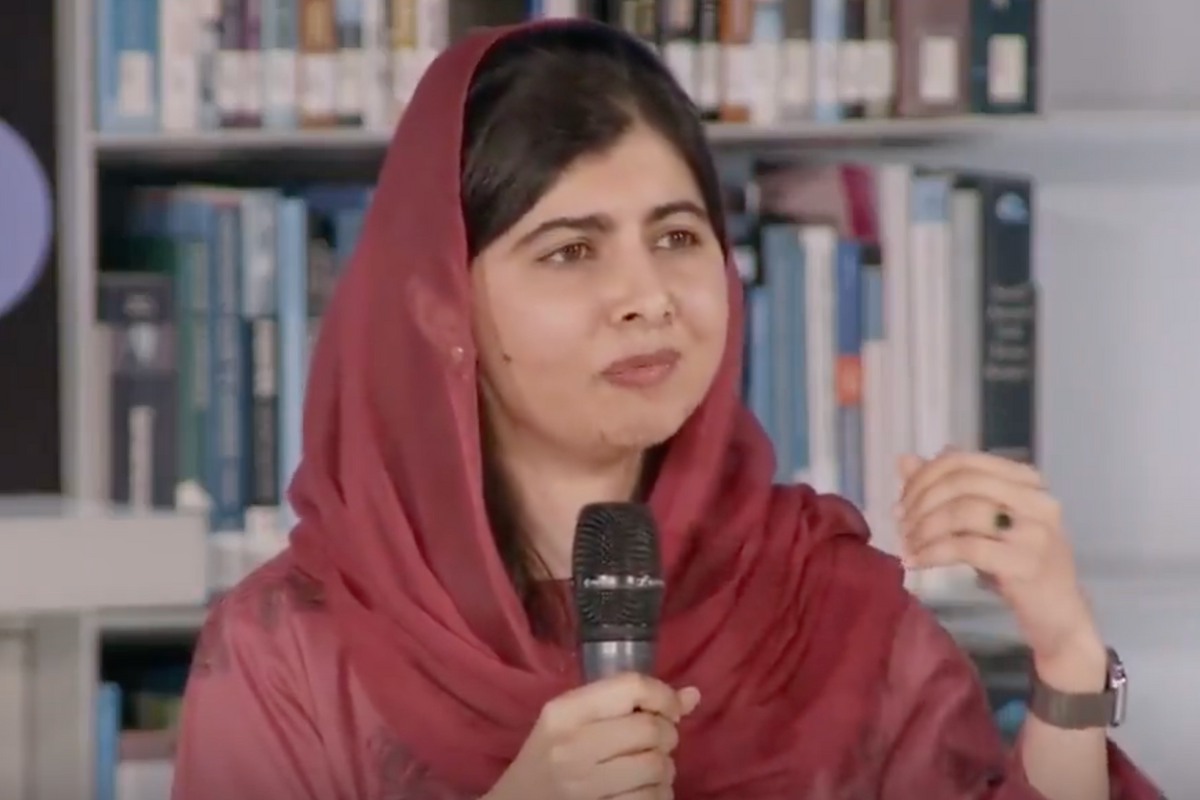 Forgiveness is about seeing through wrongdoing and—with mercy and inner strength—getting back in touch with our own heart, our goodness and our humanity. It's rarely easy. But it's well worth the effort.
Most of us on some level understand the importance of forgiveness, but what exactly does this look like?
During a town hall meeting for Doha Debates, Malala Yousafzai was asked if she would ever speak to the Taliban gunmen who made an attack on her life in 2012, after she publicly spoke out for women's educational rights.
Malala is already a hero to millions for her courage and resilience, but her response to this question is the epitome of showing grace … even after the unthinkable. Plus, it's a beautiful reminder that forgiveness is an incredibly powerful tool for healing.
---
"Actually, I did," she disclosed, to the interviewer's surprise.
Malala explained that her colleagues organized a call with the men who had shot her all those years ago. After the young men tried to apologize for their brutal actions, this is what she had to say:
"All I had was sympathy. All I had was empathy. Because you wonder … what are the reasons that lead to these actions?"
Malala showed genuine compassion and understanding as she described the incident from the attacker's perspective, who were handed a picture of Malala and told "this is a girl and she is against Islam. Go and shoot her." For them, it was about loyalty, purpose and fulfilling a job.
As she continued, Malala chose to focus on solutions, rather than placing blame.
"Whatever hatred you have against this person, it's not going to solve any of the problems … There is a system in there that will create more terrorists. It's the narrative that is wrong … It's the ideology that we need to challenge."
Her stance was clear: The problem isn't people, it's what people are taught. It takes getting deeper insight into how history has shaped us, so that we can take new steps toward a better society. That is what can be gained by letting go of anger and resentment in favor of progress.
As for revenge? Malala told the audience, "I can take my revenge by educating girls. That's the best way to fight back."
Despite receiving such hatred, Malala's vision remains fueled by hope.
"There can be a society where we can live together. We can know what it means to be just. What it means to be fair. I think as individuals, we can use reason. We can have good emotions and powerful emotions that can really guide us in creating a better society."
Malala is now a household name as an advocate for women's education, wrote a bestselling book and heads a highly successful platform "working for a world where every girl can learn and lead." She took what was arguably the most horrific experience of her lifetime and made the conscious choice to transform it into a force for good.
Forgiveness often comes down to one simple question, "How will I use this moment to become a better person?" The choice is ours.