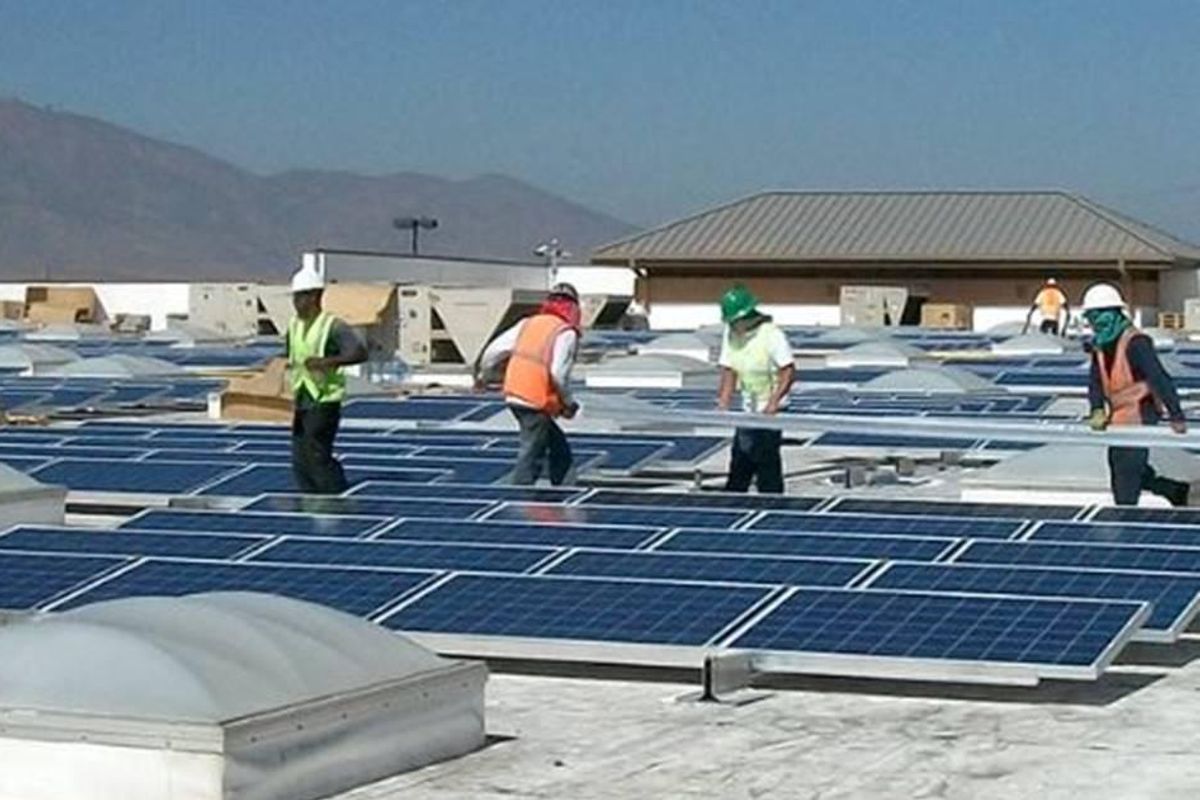 There are a lot of reasons to be concerned for the planet's future. One bright spot in the fight against climate change is the rise in solar power use in the United States.
Solar power is more affordable than ever before. The cost of the average solar panel has dropped by 70% since 2014 and the country's total solar capacity has risen from 0.34 gigawatts to an impressive 97.2 gigawatts since 2008. Today, more than 3% of the electricity generated in the U.S. comes from solar panels.
The best way to expand on solar power growth is by finding new surfaces to place panels. One of the most underutilized are the roofs of America's big-box retail stores. According to a report by Environment America Research & Policy Center and Frontier Group, the average Walmart has 180,000 square feet of rooftop, which is about the size of three football fields.
Just one Walmart rooftop could generate enough solar energy to power 200 homes.
---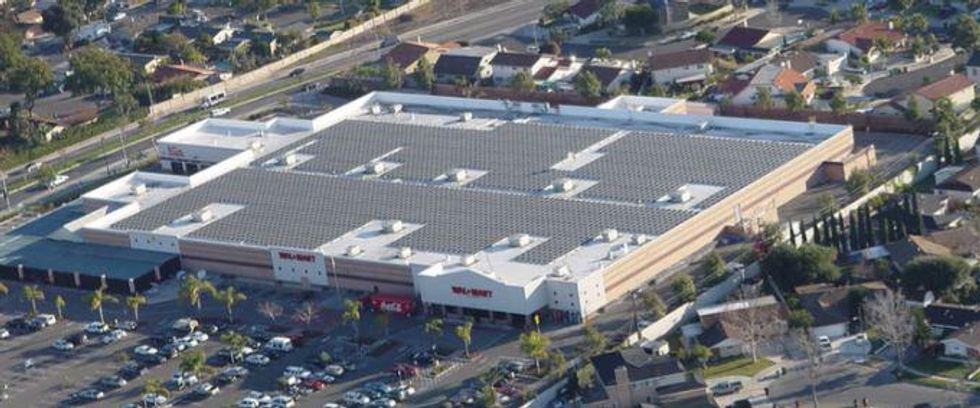 There are more than 100,000 big-box superstores in the United States with about 7.2 million square feet of rooftop. If every one were outfitted with solar panels, they could generate enough electricity to power almost 8 million homes.
That change from dirty to clean power would cut annual greenhouse gas emissions the equivalent of removing 11.3 million cars off the road.
One big-box retailer that has made a significant commitment to solar power is Ikea. According to The Grist, Ikea has solar installations on 90% of its U.S. locations. In 2019, Ikea made a huge commitment to alternative energy by purchasing 1 million solar panels, 535 wind turbines and two solar parks.
A solar installation at a location in Baltimore, Maryland—not the sunniest spot in America—was able to cut the amount of energy the store purchased by 84%.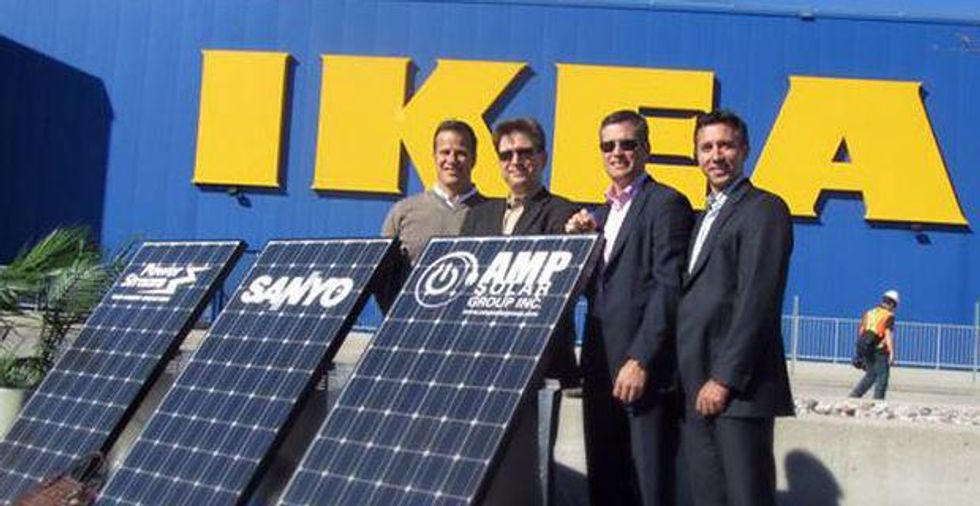 How do we get the rest of America's big-box retailers to do the same?
The Biden Administration is currently working on extending the federal investment tax credit for rooftop solar for 10 more years, which would put direct payments into the hands of retailers. However, the tax credit extension is part of the Build Back Better Bill that has stalled in the U.S. Senate.
"Every rooftop in America that isn't producing solar energy is a rooftop wasted as we work to break our dependence on fossil fuels and the geopolitical conflicts that come with them," Johanna Neumann, senior director for Environment America's Campaign for 100% Renewable Energy, told CNN. "Now is the time to lean into local renewable energy production, and there's no better place than the roofs of America's big-box superstores."
Solar panels have become so affordable they are a total no-brainer for residences and businesses alike. If there's anything we've learned over the past few years, it's that major corporations want us to think they care about what we care about. They should know that one of the best ways to show they care about the planet is to prove it by utilizing every square foot on their roofs to help fight climate change.