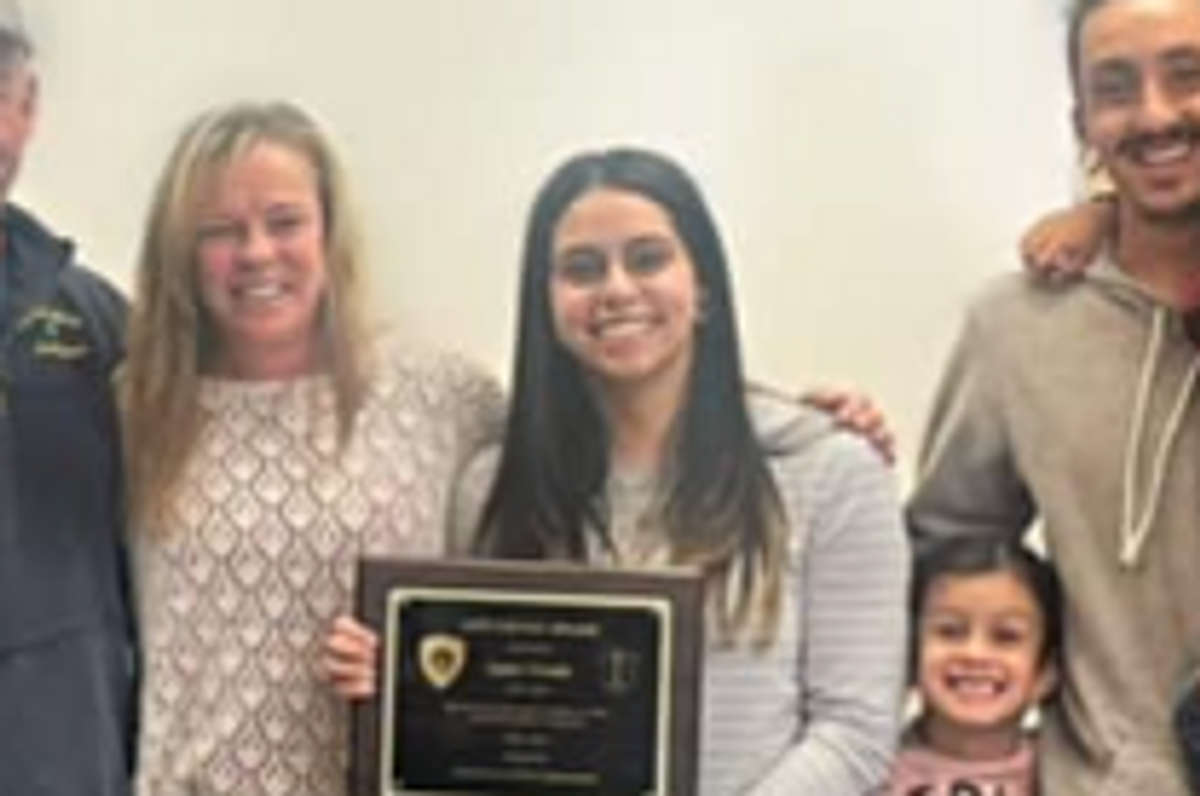 For DoorDash driver Sophia Furtado, it seemed like a routine work night. Someone made a pizza order on a Friday evening, near the end of her shift. Nothing unusual.
Except when she got to the house around 10 p.m., what she saw was anything but ordinary.
According to CNN, Furtado saw that the customer, Caryn Hebert Sullivan, had been lying on the ground outside her home, bleeding from her head.
Sullivan, who had a previous arm injury and a bad knee, had been waiting outside for the delivery. When she turned, her arm and knee gave out, causing her to fall and hit her head on the way down.
Sullivan told CNN, "I just remember laying on my driveway thinking, 'this is pretty much over.' I was laying there and saw a lot of white clouds."
Luckily for Sullivan, fate would have it that her delivery driver also had crucial medical knowledge.
---
Furtado had spent time training as an Emergency Medical Technician (EMT), but unfortunately failed her National Registry Test (NREMT) which for many candidates is the norm. In 2020, the average first-time pass rate for the notoriously difficult test was 67%. Limmer Education attributes this statistic in part due to the NREMT's complex question structuring, along with classes simply not prepping for them.
"Test-takers need to be able to recognize small clues in the question stems, and then apply vast clinical knowledge to each scenario. Ideally, this process is taught and practiced in class. In reality, some classes don't bother or don't spend enough time on it," the site says.
Nonetheless, Furtado was savvy enough to notice Sullivan's congealed blood and accurately estimate that she had been lying outside somewhere between 15 to 20 minutes. It was enough to know the situation was dire.
"Caryn was unresponsive, and her eyes kept rolling to the back of her head," Furtado explained, "I felt like I was going to lose her."
Sullivan's husband Robert awoke from his sleep to Furtado's cries for help, and quickly retrieved supplies as she dialed 911 to correspond with the dispatcher. As she aided the police, Furtado remained calm and collected. Officer Jillian Jodoin of the Fairhaven Police Department noted to CNN that "Sophia became a part of our team to aid Caryn. I asked her if it was possible for her to keep stabilizing Caryn's neck to keep her spine safe, her answer was, 'I'm not going anywhere.'" It wasn't long before the police arrived and transported Sullivan to the hospital.
Now deemed fully recovered, Sullivan has not only a second chance at life, but a newfound friendship with Furtado, dubbing her a "guardian angel." The two families are acquainted, and plan to stay in touch. Sullivan even gave Furtado's twins Easter gifts.
As for Furtado, her efforts have garnered well-deserved recognition. The Fairhaven Police Department posted to their Facebook page an awards ceremony held on Furtado's behalf, and DoorDash granted her a $1,000 educational grant for her "heroic and tremendous" efforts.
Furtado hopes to put the money towards more EMT school. We're keeping our fingers crossed that she passes her next exam, because she clearly already has the instincts and resolve necessary to save lives. Way to go, Furtado!