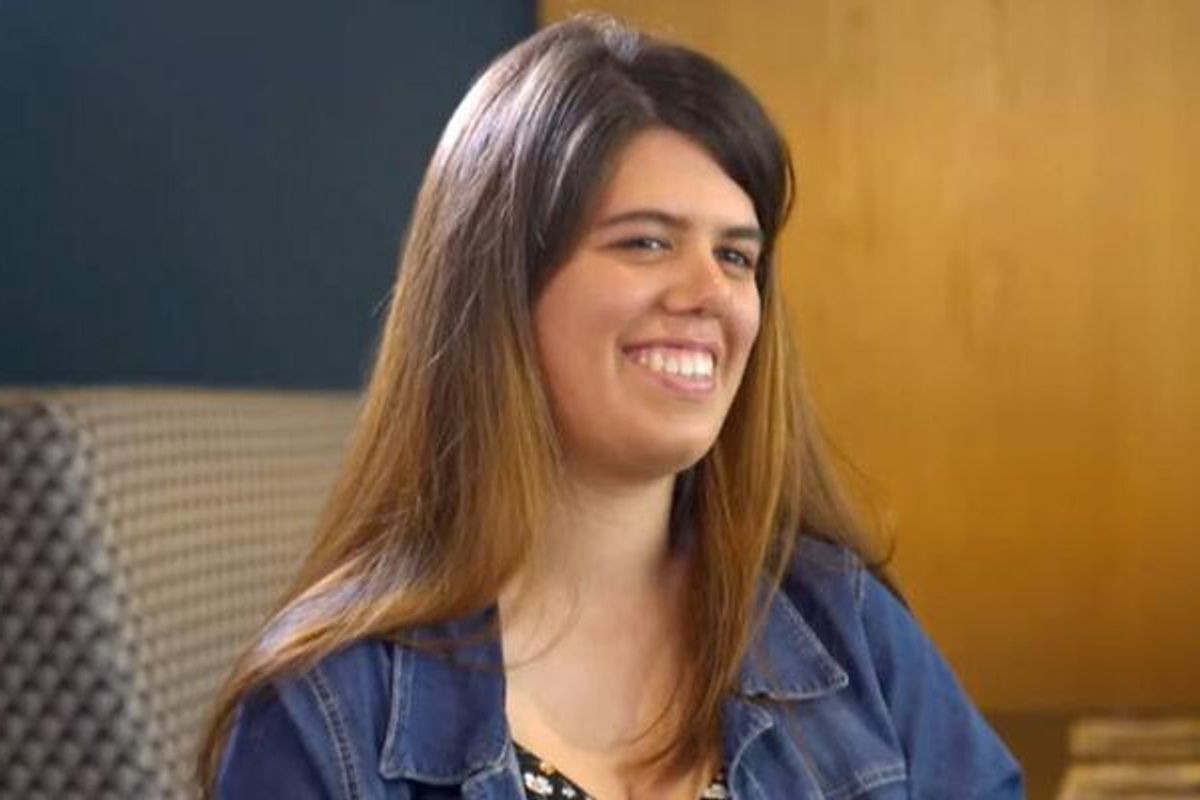 Actress Geffen Kaminer is making history for Israeli television: being the first autistic performer to play a character with autism.
The Times of Israel reported that the eighteen year old will appear in the upcoming series "East Side," starring alongside Israeli actor and model Yehuda Levi as his beloved daughter Maya.
Other Israeli shows have featured autistic characters, such as the acclaimed comedy series "On The Spectrum," which centers around three roommates on the spectrum (hence the title) trying to navigate life and love. However, until Kaminer, these characters have always been portrayed by neurotypical actors.
For Kaminer, winning the role was a fairly standard actor story. She saw an online casting call, signed up, and went through several auditions before getting the offer. The role was simply a perfect fit.
---
Even though she was diagnosed with autism at age 6, Kaminar's parents were advised not to tell her until the age of 9. She noted how this made childhood particularly difficult. "It's really frustrating to be autistic, especially during adolescence," she told The Times of Israel. "Basically, I don't feel like everyone else. I don't know what's different for me because I don't know what's happening with them."
Despite having a passion for acting, Kaminar felt that "nothing on television represented [her.]" So to play a character who was also on the spectrum seems to be a dream come true.
More authentic representation of neurodivergence in television is a growing trend worldwide. Amazon Prime's "As We See It" follows a very similar storyline to "On The Spectrum": three twenty somethings who are on the autism spectrum live together as roommates. Only this time, the three characters are actually portrayed by actors who are autistic.
Show creator Jason Katims told Forbes that the mindful casting choice was "important…because I wanted to get it as right as we could" adding that the attention to detail didn't stop with the casting. "It was also really important, for the same reason, to have people on both sides of the camera who identify as on the spectrum."
Similarly, in 2020 Disney came out with an animated short film titled, "Loop," which not only featured a non verbal character as the lead, but is also played by non-speaking actress named Madison Bandy.
These efforts do much more than add a layer of accuracy. When most of our understanding of autism comes from fictional stereotypes, we run the risk of forgetting the nuance and complexities that come with individuals. Authentic representation can be a power educator to help us understand the real life experiences of those on the spectrum, on an empathetic level. Which can, in turn, help aid against discrimination, abelsim, and oversimplification of the disorder. As Altogether Autism contributor Rachel Wiltshire writes, "a better understanding of autism means it is safer for autistic people to come out. And when autistic people can live authentically autistic lives, they can flourish."
Whether casting neurodivergent actors like Kaminar to play autistic roles, or placing more storytelling authority in the hands of neurodivergent individuals, the result is more likely than not to result in better representation. And that makes for not only more engaging entertainment, but entertainment that inspires us to value different points of view.