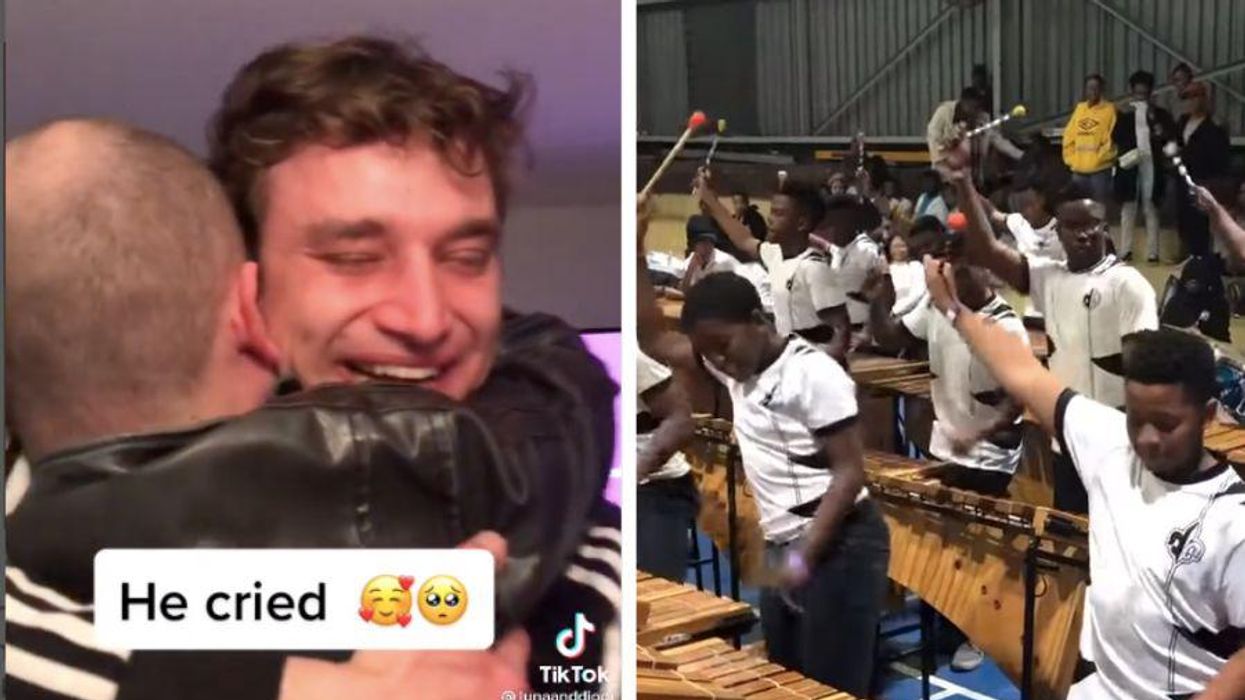 Hey there, fellow passengers on this thrill ride!
Are we having fun yet? I don't know about you, but I keep finding myself wanting to yell, "SOMEBODY STOP THIS THING—I WANNA GET OFF!" All of these ups and downs and roundy rounds are making me queasy, I gotta tell you. And that last drop was a doozy.
While we're wondering what lies on the other side of the next climb or around the next corner, let's close our eyes and take stock of what else is happening. Smell the buttered popcorn and funnel cakes in the air. Feel the warm sun on our face and wind in our hair. Be grateful for the friend in the seat beside us, holding our hand as we scream on the descents and laugh on the straightaways.
We can't control or predict everything. But we can choose to find some good amid the chaos.
---
If you're struggling with the ride and having a hard time finding the good in the moment, this list won't fix everything. But maybe it'll give you a little reprieve and bring a smile to your face a few times. And maybe, for now, that's enough.
May we all be as jaunty and jovial in our years as this awesome auntie.
I want to be her when I grow up.
The future of medicine is bright, indeed.
I went to discharge a toddler from the hospital and found a medical student in the room carefully bandaging her owl stuffy who had a u201cbroken wingu201d. He left the toddler clear u201cstuffy care instructionsu201d and some stickers. nnThe future of medicine is bright

— Jessie Allan, MD (@Jessie Allan, MD)
1651182016
Aw. After the hell that healthcare workers have been through the past two years, it's lovely to see such a pure, sweet hope coming from the medical field.
Little boy sees his mom coming down the aisle, and adorableness ensues.
The way he looks for her and the way his face lights up when he sees her. A perfect walk down the aisle.
A boy in Kansas sent off a note attached to balloons. A man in Quebec found them.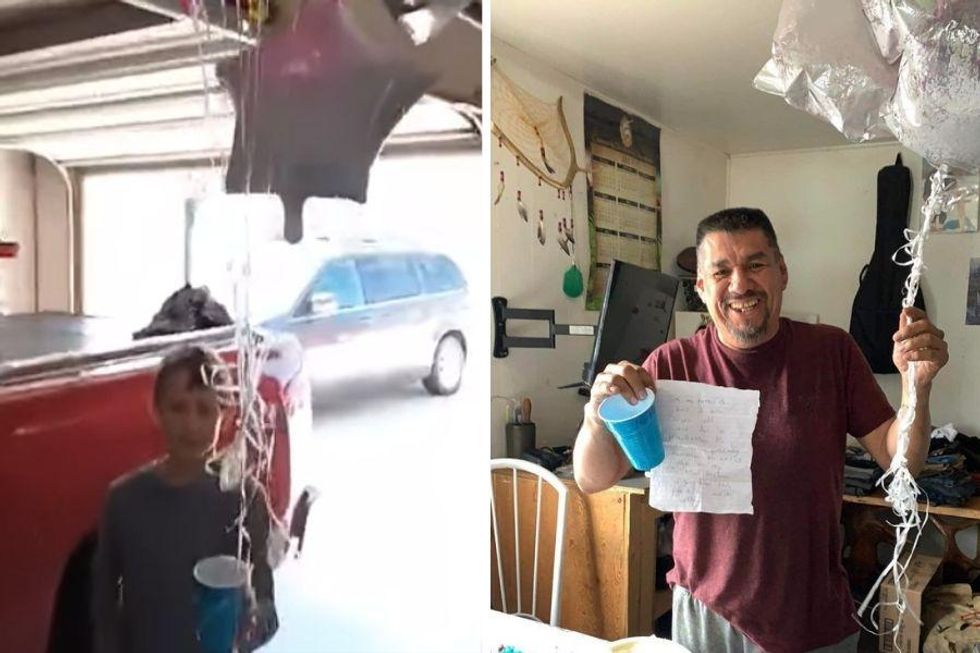 Incredibly, Reid Habbert's bunch of balloons traveled more than 1,800 miles with a note attached asking whoever found them to contact him. Cree hunter David Longchap found them on the traditional lands of the Cree nation in Quebec, Canada, and a beautiful cultural exchange resulted. Read the full story here.
This boys' school marimba band is nothing but sheer joy.
How fun is that? Read the full story here.
Blue Jays fan caught a homer and immediately gave it to a young Yankees fan.
Blue Jays fans are the best. Judge hit a homer, Blue Jays fan caught it and without thinking gave the ball to the little kid whou2019s a Yankees fan who was also wearing a Judge t-shirt. There are good people out there. #NextLevel #RepBXpic.twitter.com/oF9Ks41fqU

— Doc Naismith uea00 (@Doc Naismith uea00)
1651625502
Oh that kid's face. Talk about a moment to remember.
No idea who this guy is but he's amazing.
Timeline cleanserpic.twitter.com/63YDmRzrp1

— Roy Sholayud83cuddf2ud83cuddfa (@Roy Sholayud83cuddf2ud83cuddfa)
1651697419
If anyone knows who or where this is, please share. Totally made my day.
Kitten discovers a sun beam.
I mean, it just doesn't get cuter than that. Kittens win, hands down.
Gamer's girlfriend surprises him with a visit from an online friend he's had for 10 years.
Proof that "virtual" friendships can be real friendships. So sweet.
This chipmunk's reaction to tasting an almond for the first time.
*chipmunk #EditButton

— Buitengebieden (@Buitengebieden)
1651337592
May we all experience something this week that gives us such rapturous pause.
Hope those little bits of joy made you smile. Come back next week for another roundup!