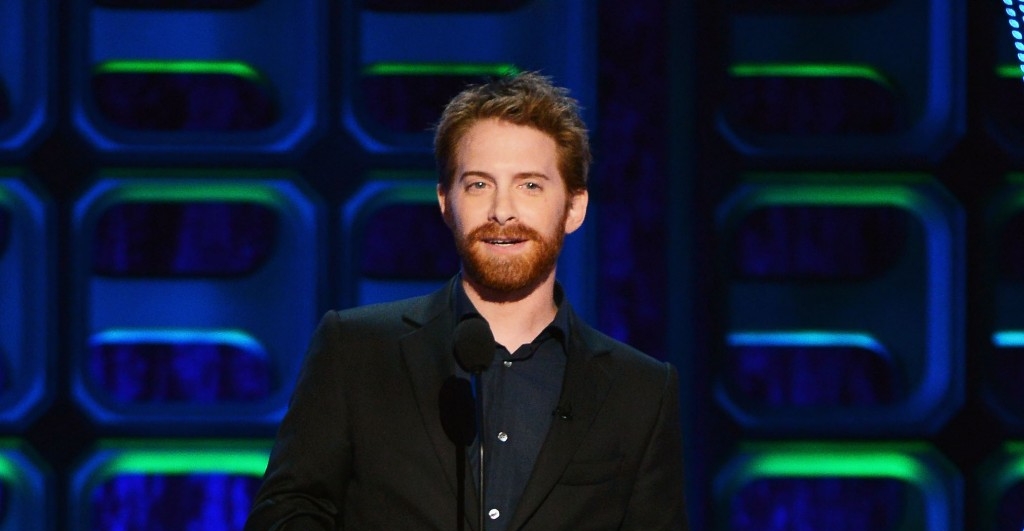 Who could have expected this? It seems as though a phishing scam has caused actor/writer/former Buffy werewolf Seth Green to lose out on his Bored Ape NFT. To make matters even worse, Green has been developing a TV show based on the ape (really!) which he can't seem to release now, because he technically no longer owns the IP. Whoops!
This past weekend, Green was at VeeCon, which is an NFT convention that was held in real life in a half-empty stadium. Green gave a sneak peek of the show called White Horse Tavern which was slated to star Fred, the ape. Yeah, the NFT has a name, it's a whole thing, and the trailer does in fact feature an Imagine Dragons song from 2012.
.@SethGreen new trailer for his new show, keep your eyes peeled@BoredApeYC @GutterCatGang @veefriends pic.twitter.com/ZzYN87HYWA

— FFVV1211.eth (@FFVV1211) May 21, 2022
But now the future of the show is uncertain after the ape was stolen. "I bought that ape in July 2021, and have spent the last several months developing and exploiting the IP to make it into the star of this show." Green said at the con. "Then days before — his name is Fred by the way — days before he's set to make his world debut, he's literally kidnapped." Green has since been Tweeting at the scammer trying to get his fictional ape back, but it doesn't seem to be so easy.
And then there's always legal action, which one would think would be a no-brainer.
Looking forward to precedent setting debates on IP ownership & exploitation, having spent 18 years studying copyright & the industry laws. I'd ather meet @DarkWing84 to make a deal, vs in court. We can prove the promise of ape community https://t.co/U1GpYK2X7d

— Seth Green (@SethGreen) May 24, 2022
Go ahead, take a minute to soak in "the promise of the ape community." It's okay, we understand.
We can prove the promise of ape community
We can prove the promise of ape community
We can prove the promise of ape community
We can prove the promise of ape community
We can prove the promise of ape community
We can prove the promise of ape community
We can prove the promise of

— Ramos (@I_N_Ramos13) May 24, 2022
According to Buzzfeed News, the hackers have already sold two of the NFTs that were stolen from Green: the Bored Ape for over $200k and one of the Mutant ones for $42k. Because of how new NFT copyright law is, the situation doesn't look good for Green. OpenSea, the NFT marketplace where Green's NFTs were stolen, already has three pending lawsuits from similar phishing accounts. It's unclear what will happen to the TV show, but here's to hoping Imagine Dragon's got their royalty check early.
Green has previously worked with NFT King Steve Aoki for their NFT shenanigans. He is now allegedly working with the FBI to get his little monkey back. Predictably, people on social media are taking turns dragging Green for the events.
Imagine coming home after being laid off and having to tell your wife "The showrunner's monkey got stolen so we all got let go" https://t.co/JyBTMKLyDl

— jane (@gigajane) May 24, 2022
I love how NFT ownership basically runs on cowboy rules. if you kill a man for his NFT, fuck it dude, that NFT is yours and there isnt diddly shit they can do about it https://t.co/rM4Hn8nFtB

— ahab (@Ahabs_Mind) May 24, 2022
Could you even imagine the humiliation of an entire corporate entity asking a 16-year-old hacker to please return their extremely valuable NFT and having "lol no" be an entirely acceptable legal response https://t.co/MwLm8NhDg3

— Sean Chiplock (@sonicmega) May 24, 2022
Maybe just cast real actors in your show next time! They can't be stolen legally.