With Memorial Day Weekend officially here, we've come to the unofficial start of summertime! Break out the smokers, ribs, and booze, it's time to party until September. When it comes to booze, we have a long tradition around here of naming an official cocktail of the summer. Last year, we were mixing up Long Island Iced Teas. 2020 was all about the Beer Spritz. Summer 2019 was Paloma season.
For summer 2022, we're going big. And old-school. And tasty AF. Ladies and gentlemen, I present — the Singapore Sling.
This is one of the best cocktails for summer sipping. It's bold, not overly boozy (you can drink a few), fruity, tart, and delicious. The thing is, this is a complex shaker. You're going to need a few (ahem, eleven) ingredients. But once you get the hang of shaking these up, you'll be shaking faster than you can imagine, busy making more for you're all-too-infatuated party guests.
For this recipe, I'm going back to the old-school version without soda water to cut it down even more. That version is fine, I guess. But you lose the almost creamy texture you get from this shaker when you add bubbly water. I'm not a fan.
Ready to learn our cocktail of the summer, let's get shaking!
Also Read: The Top Five Cocktail Recipes of the Last Six Months
Singapore Sling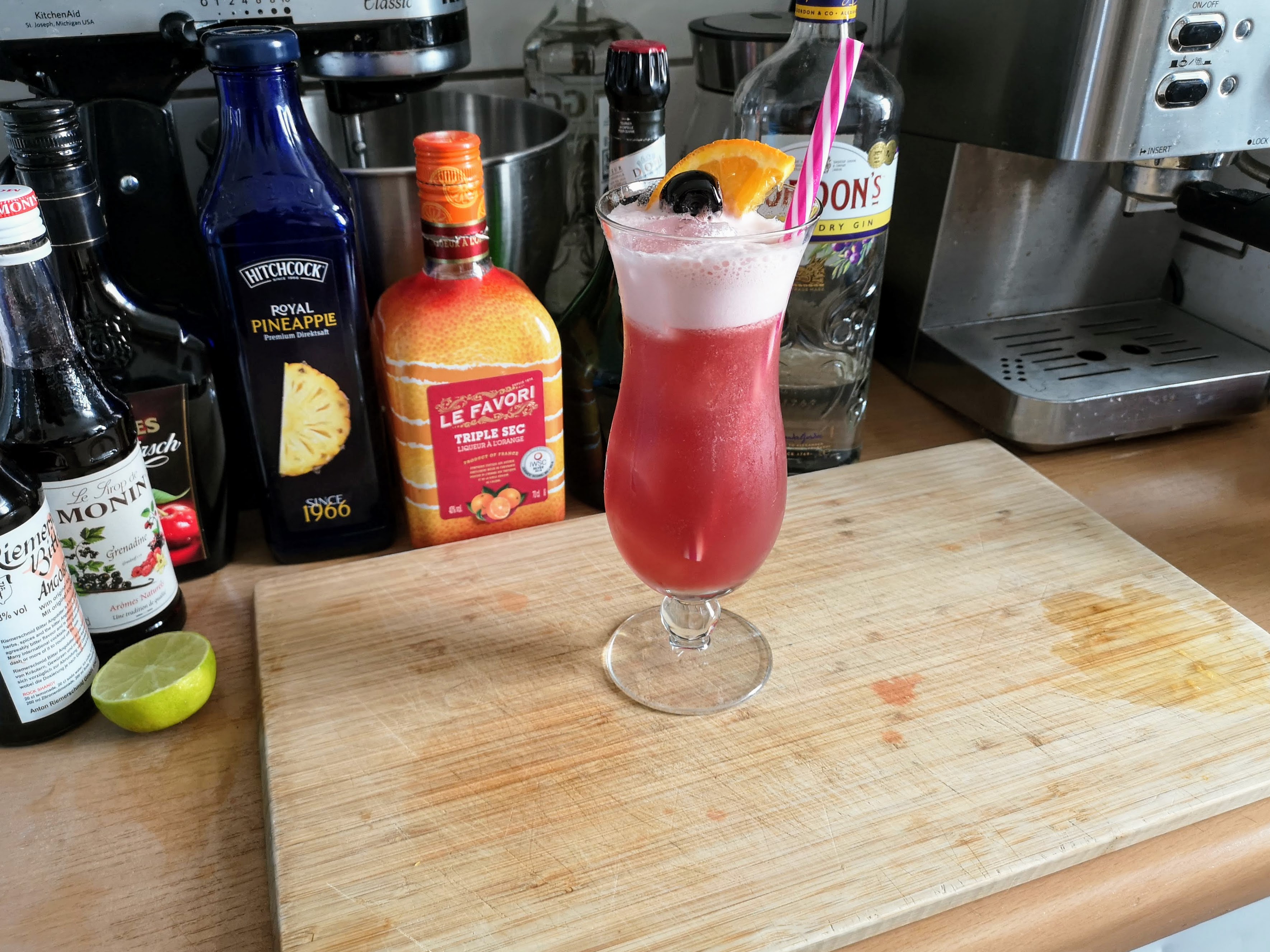 Ingredients:
1.5 oz. London dry gin
1.5 oz. fresh pineapple juice
0.75 oz. fresh lime juice
0.75 oz. cherry liqueur
0.25 oz. DOM Benedictine
0.25 oz. triple sec
0.25 oz. grenadine
2 dashes of Angostura Bitters
Ice
Orange slice
Luxardo cherry
If you've been following along with my cocktail recipes this year, you should have all of these bottles already. If not, you're going to need to take a trip to the liquor store. While there clearly are a lot of ingredients, any good liquor store will have them all. Plus, they'll all be empty by the end of the summer if you're shaking up these all summer long.
What You'll Need:
Hurricane glass
Cocktail shaker
Cocktail strainer
Hand juicer
Paring knife
Jigger
Straw
Mini parasol optional.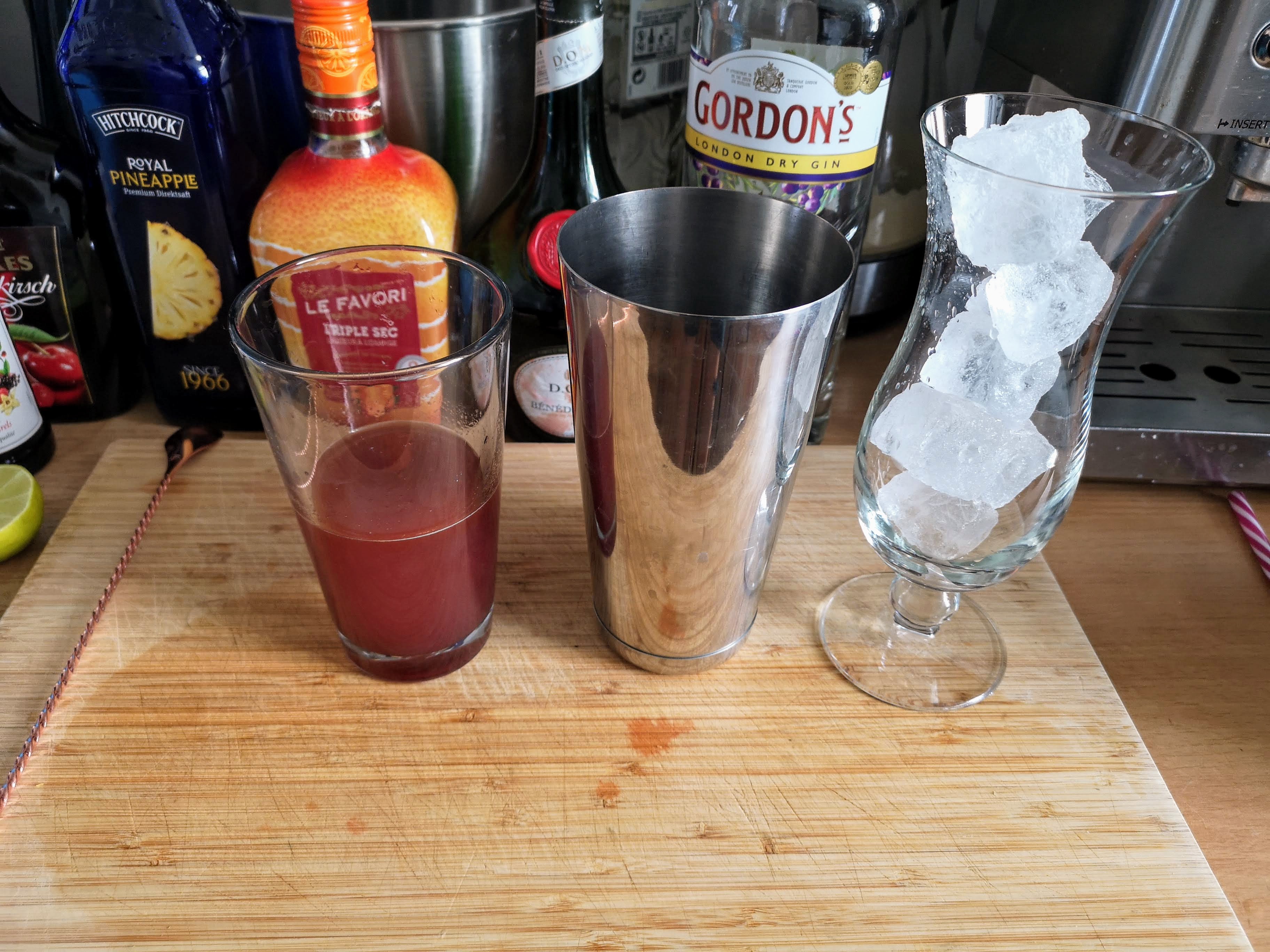 Method:
Fill the hurricane glass with ice.
Add the gin, pineapple juice, lime juice, Benedictine, triple sec, cherry liqueur, grenadine, and bitters to the cocktail shaker. Add a handful of ice, affix the lid, and vigorously shake for at least 20 seconds.
Remove the lid and strain the cocktail into the waiting glass, making sure to shake out all the froth.
Slice a thin half-wheel of orange and place it on the top of the ice with a cherry. Drop in the straw and serve.
Bottom Line: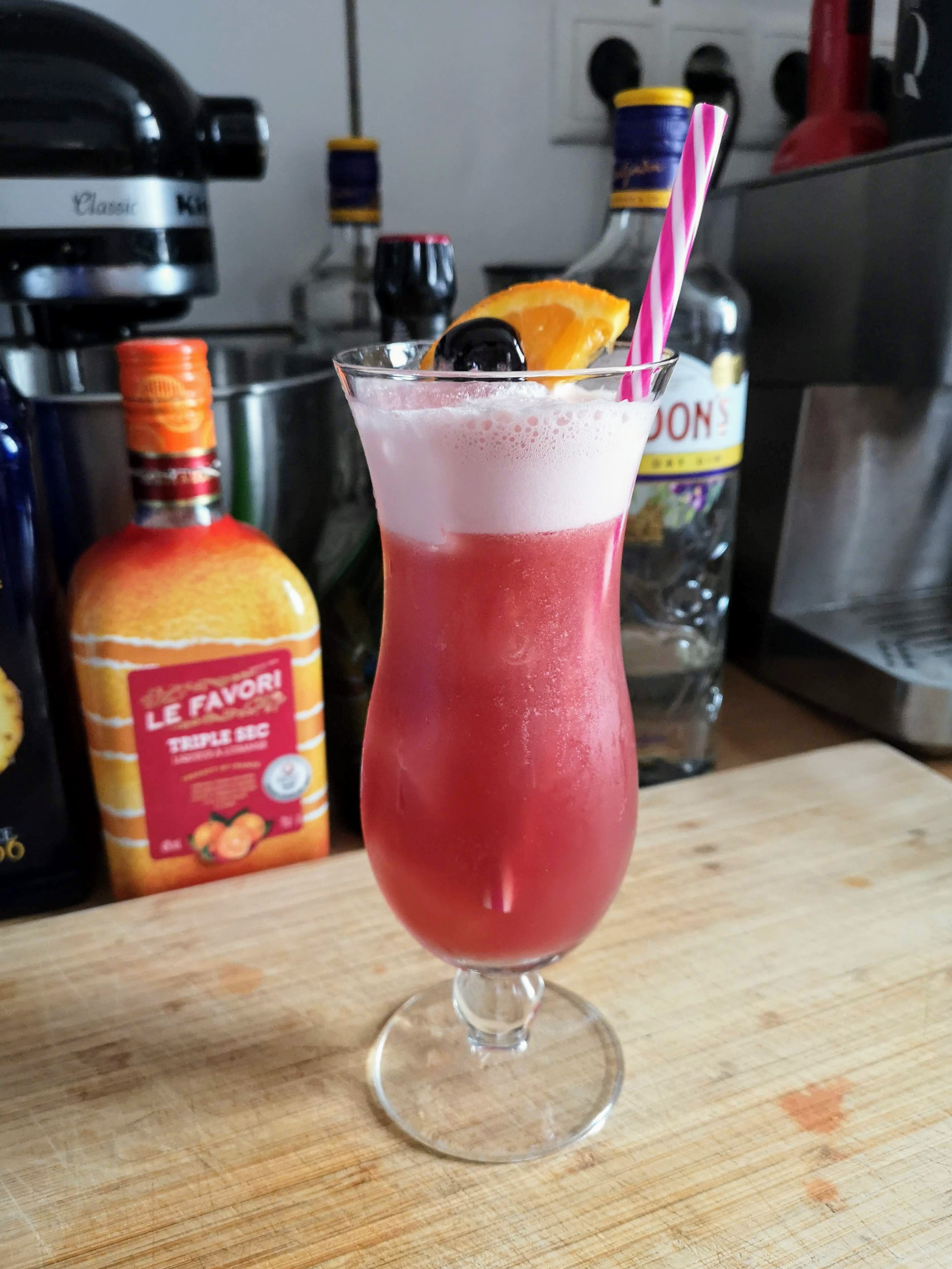 I mean look at that and tell me it doesn't stream "WELCOME TO SUMMER 2022!"
On the palate, this is kind of like Hawaiian Punch for adults. It's mildly boozy, botanical, and herbal with a ton of fruit and not too much sweetness. It's sweet, don't get me wrong, but more fruity-sweet than "too much sugar sweet." Seriously, boozy Hawaiian Punch fits pretty well.
Overall, once you have the bottles, these take about one minute to make. That's easy and fast in the grand scheme of things. If you want to make these even faster, you can batch the liquors and then add the fresh juices when you shake (don't batch with fresh juice and booze, the acids don't play well when sitting for a long time with the sugars). Just switch the ounces to cups and you're good to go.