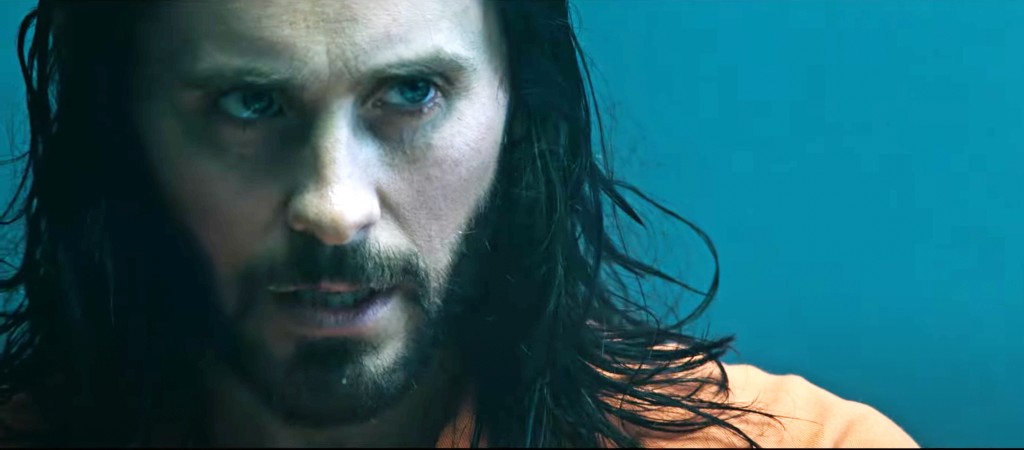 Despite failing to light critics or the box office on fire when it first premiered in April, Morbius is surprisingly returning to theaters this weekend. After only appearing on 83 screens during Memorial Day weekend, Sony has somehow managed to get Morbius onto more than 1,000 screens where it will go up against the now-week old Top Gun: Maverick, a movie that has shown no signs of slowing down after smashing box office records.
While Sony hasn't explained its reasons for significantly expanding Morbius more than two months after its release date, Polygon has a pretty good theory why: The memes.
A search on Cinemark and AMC website confirmed showing times for the film. Sony Pictures also confirmed to Gizmodo that the film would be back in theaters this weekend, but didn't elaborate on reasons why. We have a few hunches. Could it be because Morbius has taken on a second life as a meme? Or perhaps it's because fans of the morb started streaming the film, in its entirety, on various social media platforms? Does this mean the film has officially crossed that threshold of "so terrible we're attached to it now"?
It's true that over the past two weeks, Morbius has been repeatedly trending on Twitter where wholly ironic memes may have just brought the film back to life. In fact, obsessive Morbius meme posters are convinced they can conjure a sequel into happening. Considering the film is already making an odd theater comeback, the chances of being memed into a sequel doesn't seem so far-fetched at the moment.
Needless to say, news of Morbius' return is going over huge on Twitter, where the official account confirmed the good news:
— Yurnit (@YURNlT) June 3, 2022
SO MORBTASTIC!!!!

— Rexy in a Superman era! (@GeneratorRexy) June 3, 2022
Morbin time has come pic.twitter.com/whC8T8eFsu

— Blue Storm news and leaks (@bluestorm888) June 3, 2022
These kids today and their wacky Morbin.' What're ya gonna do?
(Via Polygon)