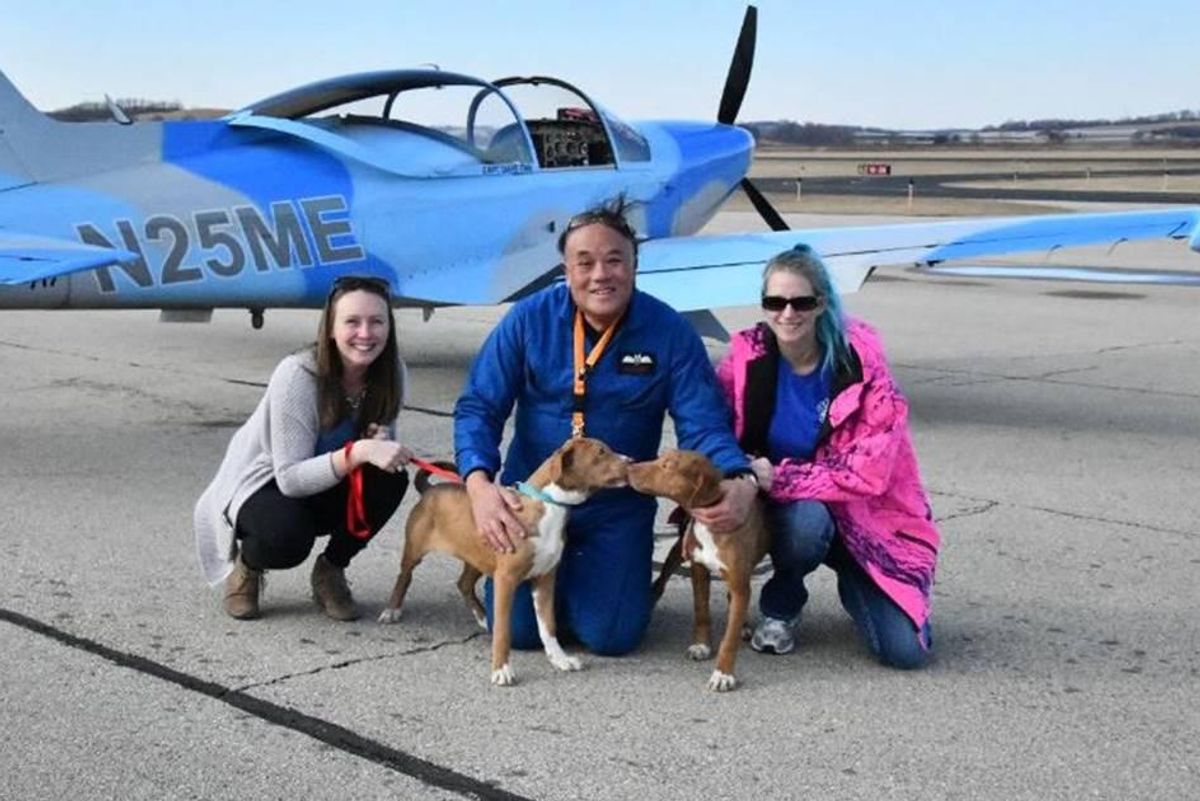 David Tan of Middleton, Wisconsin, spent 40 years in the cockpit as a military, professional and private pilot and he's still in the air, but now his co-pilots are mostly rescue dogs. Since 2012, he's flown more than 360 dogs to safety as well as 23 cats, a potbelly pig and even a bat that he helped deliver to a rescue preserve.
Tan transports the animals in his Aermacchi SF-260, a two-person Italian plane used for aerobatics and by countries with smaller air forces.
It all started back in 2012 when he heard about Pilots N Paws, a 501(c)(3) organization that brings together pilots and shelters to transport pets to safety or new forever homes.
"The intent of Pilots N Paws is to provide an environment in which volunteers can come together and arrange or schedule rescue flights, overnight foster care or shelter, and all other related activities," the organization's website reads.
---
Tan is one of 6,000 volunteer pilots who donate their time, planes and fuel to transport pets in desperate need of help. Typically, a rescue will require multiple pilots who fly legs of around 250 miles before handing the animal off to another plane.
Tan says that most of his rescue missions are in the southern states. In March, Tan picked up a rescue named April who was abandoned by her owners because she went to the bathroom in the house so they brought her to the vet to be euthanized.
"There are just some terrible stories out there [about] how cruel people can be to animals, especially down south; the abandonments are horrible," Tan told Madison Magazine. "A family would just leave them, discard them like a piece of old furniture or something. So that kind of gets me. I feel good when at least … I can contribute toward where they go."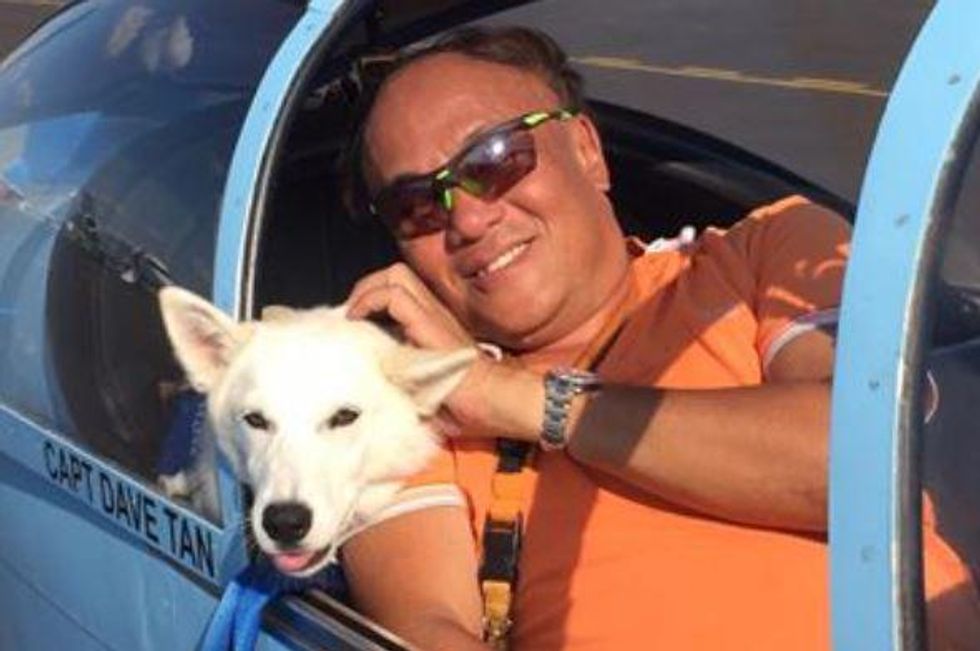 Tan also works one-on-one with a network of rescuers that he's met over a decade of flying pups around the country.
His job is usually to transport the animals between the airports, but sometimes he's lucky enough to introduce them to their new forever families. "You sort of say, 'Hope you have a great rest of your life,' you know?" he says. "'Hope these people love you forever.'"
Sometimes the families will hand him a few bucks for his efforts but he never keeps the money. He gives it back to the rescues, as they are always in desperate need of funds to pay for medical costs associated with the animals they save.
"They're always short, especially when it comes to medical care for the animals," Tan said. "It just costs so much nowadays."
u201cIt's National Rescue Dog Day! We're celebrating all the puppies, dogs, and yes kitties too, that have found their furever homes thanks to all our volunteer pilots. Do you have a rescue dog? u2708ufe0f ud83dudc3e ud83dudc36 ud83dude0dn#pilotsnpaws #nationalrescuedogday #rescuedog #rescuepup #volunteersinactionu201d

— Pilots N Paws (@Pilots N Paws)
1653066035
Flying requires constant practice so pilots need a lot of flying time to maintain their skill set. Tan believes that his work rescuing dogs helps keep him in tip-top shape.
"If you fly, it's a perishable skill and you must keep current," he says. "So rather than take a flight and go somewhere for what we call the proverbial $200 hamburger, I'd rather be flying dogs."