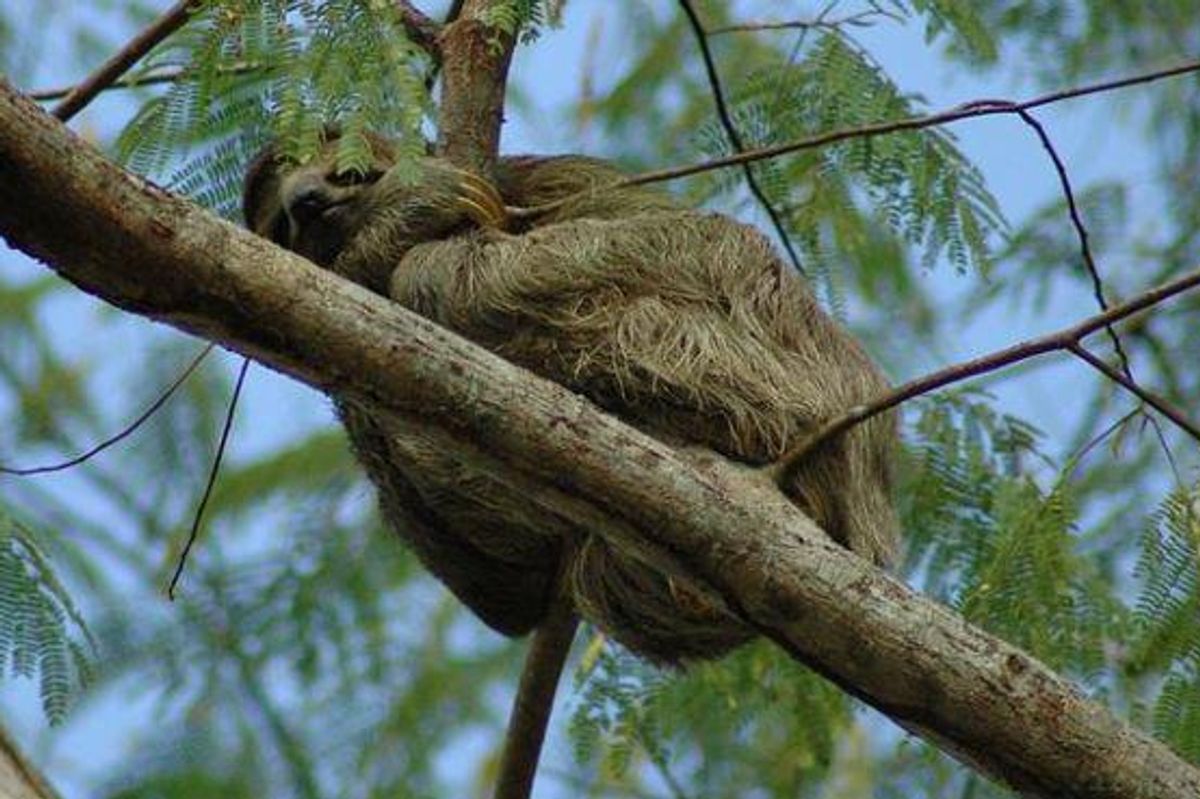 A baby three-toed sloth was separated from his mother on a beach in Costa Rica but luckily was found by the staff from Jaguar Rescue Center in Puerto Viejo de Talamanca.
After the staff located the baby's mother, they noticed she was making her way up to the forest canopy. This gave them time to take the baby to the vet for a check-up. After the baby was given a clean bill of health by the veterinarian, the staff recorded the baby's cries so they could play them back for the mother to coax her down the tree.
---
When she realized the staff had her baby, the mother slowly climbed down a tree to be reunited with her little boy.
"We recorded the cry of the baby and played it near the tree to get the mom's attention, we waited patiently until the mom came down for the baby. The JRC created this method a few years ago, we use it every time to be able to reunite mom and baby sloths," the rescue center wrote on Instagram. "It melts our hearts every time we can witness the reunion of a mom and her baby."
One of the sloth's most noticeable characteristics is how slowly they move. The reason for this is they have the most sluggish digestive system of any mammal. It can take weeks for them to fully digest a meal, so they compensate by doing less instead of eating more. To put it simply, sloths live in a permanent food coma.
If you enjoyed seeing a mama sloth reunited with her baby, check out this video of a daddy sloth meeting his baby for the first time.