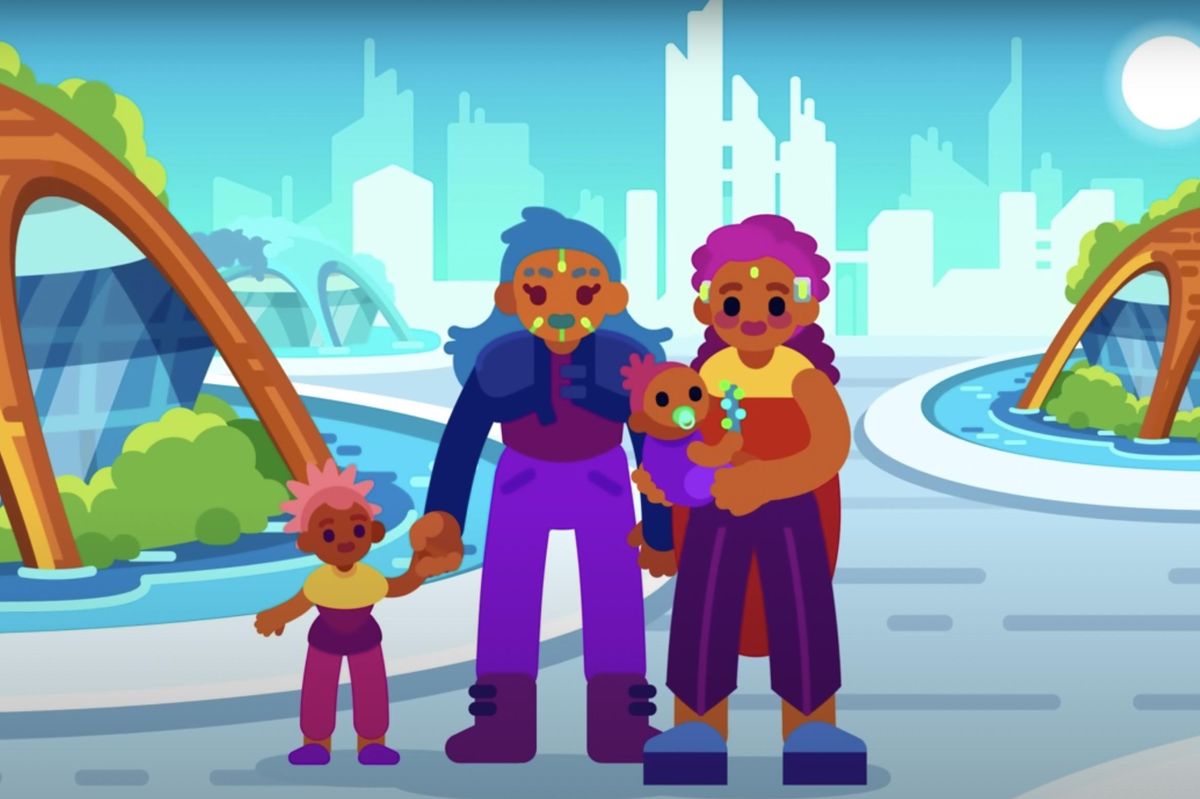 Is the world ending? For real this time?
It might certainly seem that way, considering constant political upheaval, relentless environmental distress and a general perceived failing of the human race. As it turns out, this is not a new way of thinking. It may very well be as old as civilization itself.
And perhaps more importantly, it might be the exact piece of false logic keeping us from making crucial decisions that can shape our future … the very, very, very far distant future.
Kurzgesagt – In a Nutshell, a YouTube channel that uses animation to "explain things with optimistic nihilism," explores this existential quandary in a video titled "The Last Human – A Glimpse Into the Far Future."
The video begins with a not-so-simple question: When will the last human be born and how many people will there ever be?
---
You can watch the full video below:
Making an assumption that the current birth rate would stay the same (unlikely, but for the sake of discussion), that would mean the global population would increase by 125 million people each year. Combine that with the fact that the average collective life span of most mammal species before extinction is somewhere around 1-10 million years, and we can conservatively estimate that there is still a whopping 800,000 more years before a real apocalypse is upon us.
Yes, even under a cynical lens, we might be looking at a future of 1.2 quadrillion people yet to be born.
Of course, galactic catastrophes can happen. A supernova, gamma ray bursts … the things sci-fi movies like to scare us with. But even those must fall under very specific parameters in order to pose a real threat. And if they did happen, humanity is still "relatively safe from extinction, maybe even for billions of years."
Things get even more complex if we consider we might eventually leave Earth.
"If future people can colonize, say, 100 billion stars and live there for 10 billion years, while each generating 100 million births per year, then we can expect something like a hundred octillion lives to be lived in the future. This is a 1 with 29 zeros, a hundred thousand trillion, trillion," the video states.
The potential for added zeros grows and grows from there. In this futuristic scenario, we could see a blending of colonized galaxies. Yes, galaxies. Plural. Which, the video concludes, could give us a potential for a tredecillion lives. Never heard of a tredecillion? It means a million, trillion, trillion, trillion potential people.
"Every generation assumes they're important enough to witness the apocalypse and then life just goes on," which the video explains is a phenomenon called societal pessimism. However, because the potential size of the future could in fact be vastly greater than our present comprehension, it might behoove us all to think of civilization as being at the beginning of its story, rather than the end.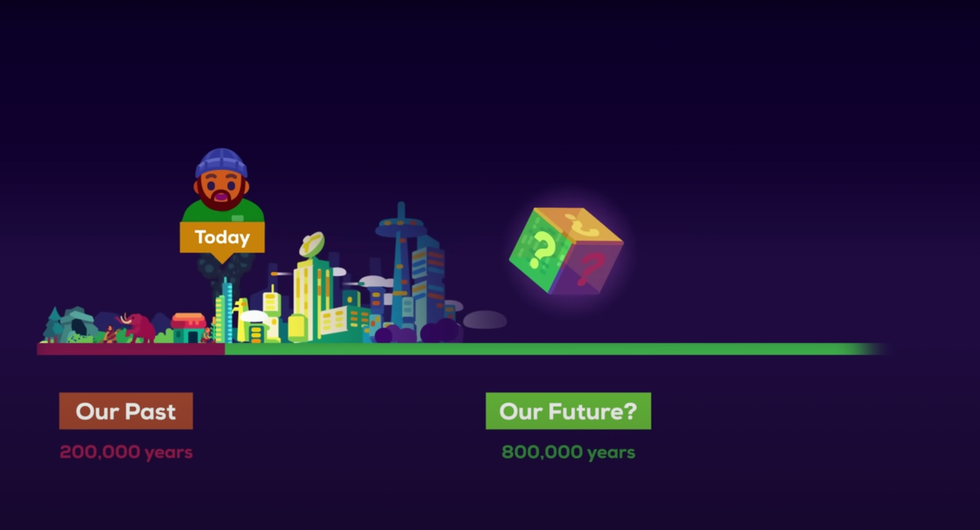 With this in mind, there might be an even more powerful moral imperative attached to our actions today, something explored in a school of thought referred to as longtermism. Longtermism doesn't argue that human life most certainly will go on, but focuses on the possibility that it could. And because of that, we might want to examine what the long-term consequences of our choices could be for those future generations, ethically speaking.
After all, if there's even a chance that billions of people could still be born despite our seemingly bleak current circumstances, then maybe we owe it to ourselves as a species to not throw the tredecillion babies out with the bathwater.
It's a fascinating thought experiment, not to mention a pretty cool argument in the name of rational optimism. Plus, it's made all the more palatable with fun graphics. Thank you, In a Nutshell!