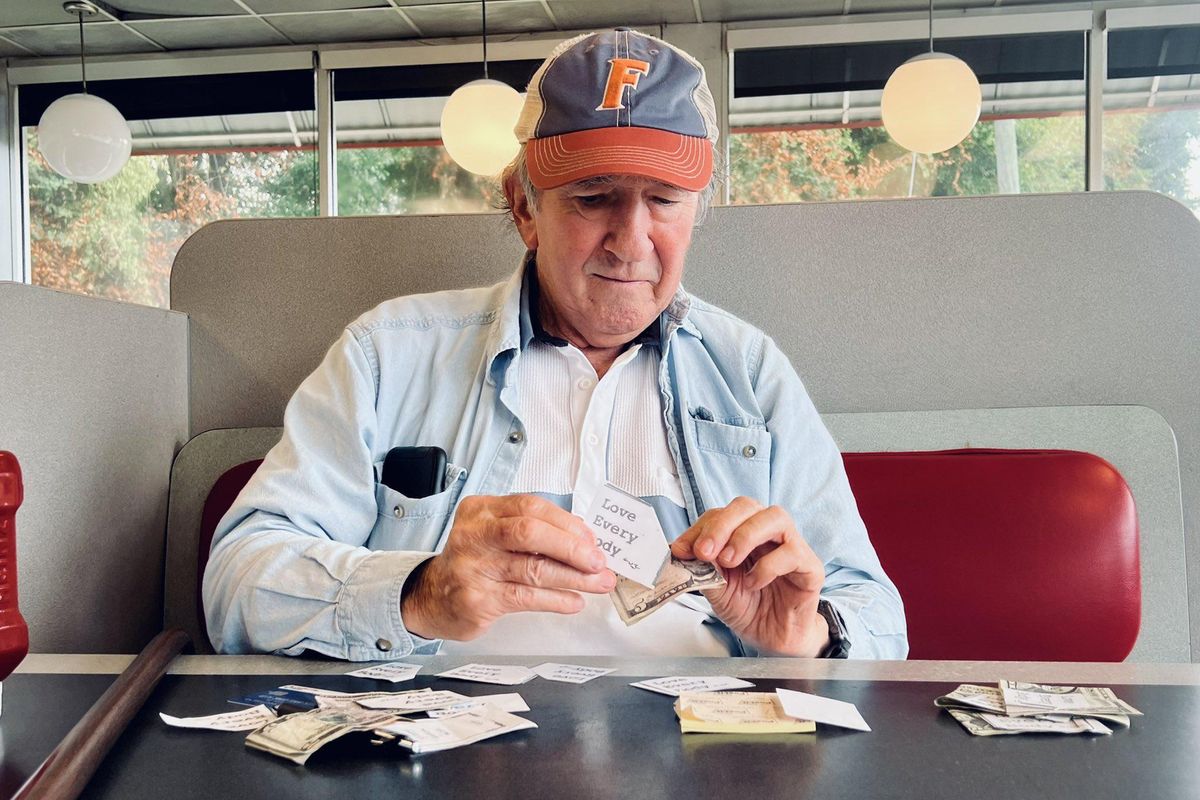 Usually, seeing "Florida" and "man" in a headline makes me take a deep breath in preparation for some sort of shenanigans. The short phrase has become synonymous with outlandish antics, but this is a Florida man story everyone can get behind. Kevin Cate, a former campaign spokesperson for President Barack Obama and owner of CATECOMM, a media consulting company, caught a random act of kindness by a Florida man while dining at a Waffle House in Midway, in the northern part of the state.
---
Cate watched as an anonymous man attached money to small handmade notes. Eventually, curiosity got the better of Cate and he asked the man what he was up to. Turns out the elderly gentleman had been spending his time passing out $1 and $5 to strangers at the restaurant and other places. According to Cate, who documented the interaction on Twitter, each note said "Love Every Body," in bold text. Turns out those words were the last thing the generous stranger's mother said to him before she passed away.
"She didn't say 'I love you.' She said 'Love everybody.' So that's what I'm doing," the man said, according to Cate. That's one powerful moment that clearly stuck with the man. Cate wrote that since 2014, the mysterious donor has given away more than $13,000 to strangers and preps to give away his money by printing and cutting out the notes every few days.
What a sweet way for the man to honor his mother's memory. Surely there are people who receive his gift just when they need it the most, and for the others it likely brings a smile to their faces. Since Cate shared the encounter with his Twitter followers, the man spreading kindness is spreading hope on social media.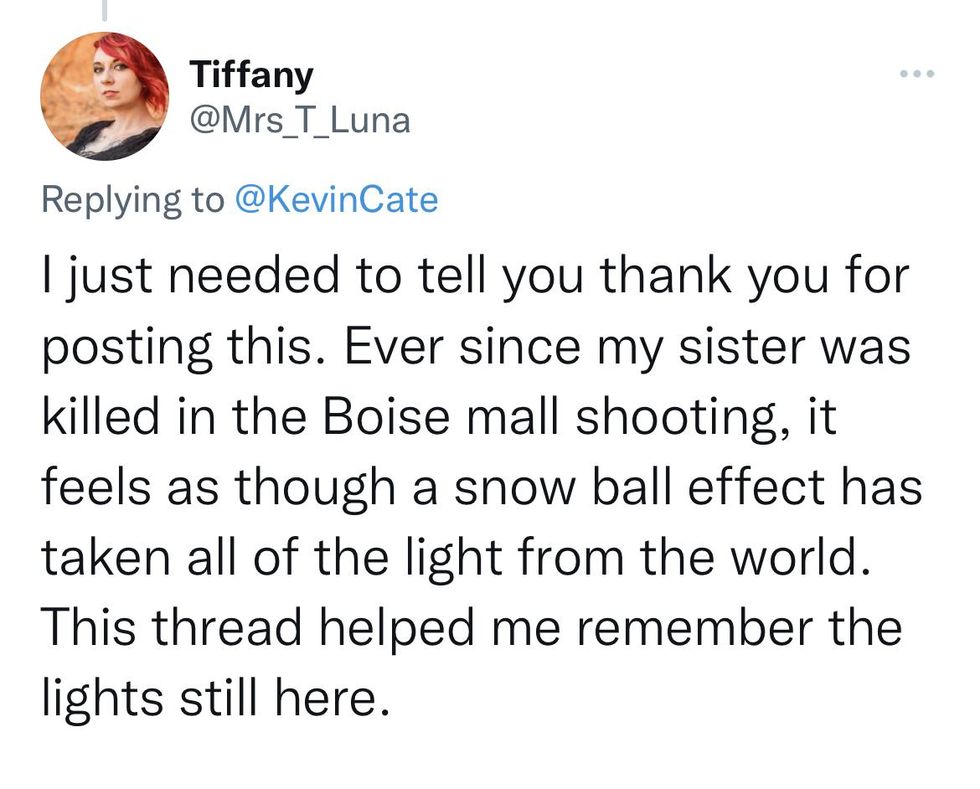 One commenter, Tiffany wrote, "I just needed to tell you thank you for posting this. Ever since my sister was killed in the Boise mall shooting, it feels as though a snow ball effect has taken all of the light from the world. This thread helped me remember the lights still there."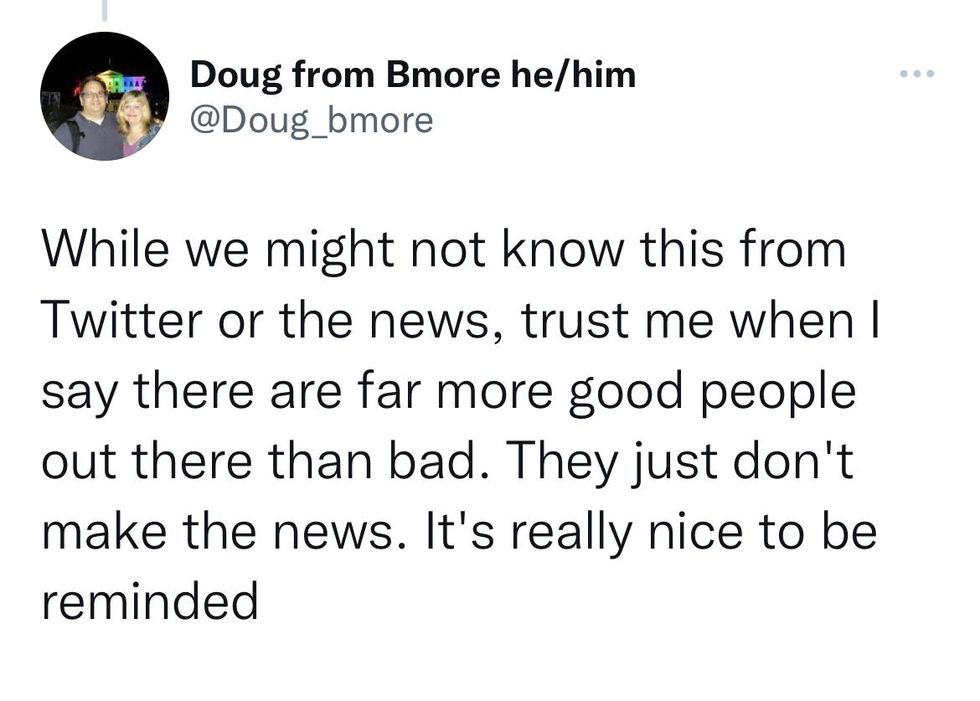 Another commenter, Doug, pointed out, "While we might not know this from Twitter or the news, trust me when I say there are far more good people out there than bad. They just don't make the news. It's really nice to be reminded."
I'm pretty sure Doug is onto something. Media rarely focuses on the good in the world, and the constant barrage of bad news can make you forget that good still happens. And not just occasionally. Good things happen daily, multiple times a day in large and small ways. It's unfortunate that we don't bolster all the kindness around us to balance things out, but it's clear this Florida man's acts of kindness are restoring some of our faith in humanity.
Hopefully being a witness to or reading about someone else's kind deeds will inspire others to follow suit in their own ways.