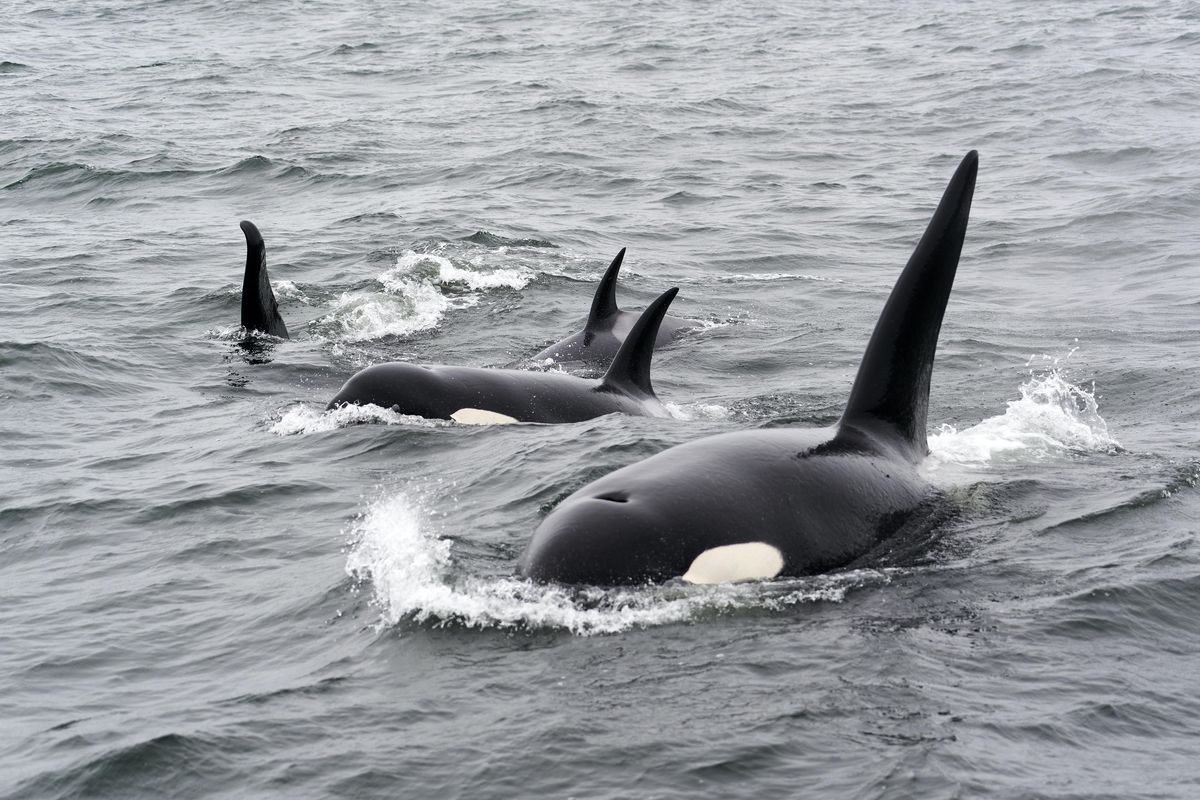 Orcas are among the smartest animals in the world, and their combo of intelligence and social behavior can make for some interesting surprises.
Adolescent orcas have been causing headaches for boaters off the coasts of Europe with some seemingly aggressive behavior toward boat rudders, repeatedly ramming into and biting them, causing major damage. Most of these rudder encounters, which have reportedly been happening for just over two years, have taken place near Portugal and Spain.
However, as NPR reports, the same kind of boat attack recently took place off the coast of France. Ester Kristine Storkson shared that she was violently awakened on her father's 37-foot sailboat by several orcas ramming into the vessel. "They [hit] us repeatedly … giving us the impression that it was a coordinated attack," she told NPR. After about 15 minutes, they swam away, leaving the boat's rudder destroyed.
---
The location of this particular encounter has surprised orca experts, as it's nowhere near where the other rudder incidents have occurred. Renaud de Stephanis, president and coordinator at cetacean research group CIRCE Conservación Information and Research, told NPR that the Spain and Portugal encounters are thought to have been from a small group of adolescent male orcas from the same pod, but the coast of France isn't in their home range.
"I really don't understand what happened there," he said. "It's too far away. I mean, I don't think that [the orcas] would go up there for a couple of days and then come back."
u201cOrcas have been ambushing boats along the Spain and Portugal coast, destroying rudders and sinking two vessels in the worst-known encounter. Scientists speculate the animals might be playing a game.nhttps://t.co/6ktRgXe78bu201d

— NPR (@NPR)
1661024972
The reason for the rudder destruction is unknown, but scientists have a few theories. One is that the young orcas like the way the water feels when a boat's propeller is on, and ramming the rudder is a way of saying, "Hey, turn it on, man!" It could just be curiosity about the moving parts of a boat or frustration with the propellers not moving. It's also possible that it's simply a fun game for them, according to de Stephanis. "When they … have their own adult life, it will probably stop," he told NPR.
In other words, typical teenage hooliganism.
u201cPaul informed me this morning that 1) there are a couple teenage orcas in Europe who are knocking the rudders off sailboats. 2) This isnu2019t weird because teenage orcas go through weird trends/phases 3) that a few years ago the trend was to kill a fish AND WEAR IT ON THEIR HEAD.u201d

— Heidi Heidi (@Heidi Heidi)
1661016556
According to LiveScience, orca societies actually have fads that come and go and this rudder-ramming behavior might be one. A 2004 paper published in Biological Conservation described how one female orca in the Puget Sound off of Washington State had started a trend of wearing dead salmon like a hat. Others followed her lead and the "fashion" trend even spread to two other pods. The "dead-salmon-wearing" fad lasted about six weeks. A few orcas apparently tried to bring it back the following summer, but it didn't catch on again.
None

— Quad Finn (@Quad Finn)
1644027309
Jared Towers, the director of Bay Cetology in British Columbia, studies a population of orcas in the Pacific and says "games" like the rudder ramming come and go in orca societies. We have juvenile males who … often interact with prawn and crab traps," he says. "That's just been a fad for a few years."
While we wait for the rudder ramming fad to fade, it's good to remember that orcas are not aggressive towards humans. There is no recorded death from an orca attack in the wild, and very few reports of any kind of attacks on humans at all. Though these boat encounters are certainly frightening and potentially dangerous—at least one boat has sunk from the rudder destruction—they do not appear to be aggressive attacks directed at people.
Maybe there's a deeper message we can't understand in these shenanigans? Or maybe these youngsters just need an after-school program to productively channel their youthful energy.