Bottle service — when you pay for an entire bottle of liquor at a nightclub to be delivered to your table — is often (almost always) wildly expensive. But for those who love to floss, bottle service does hold value. Because it's about more than the bottle you're buying, it's also about the fanfare around it.
A good bottle service moment makes you feel like you're in a rap video, screaming "YOLO!" to the ceiling. And everyone deserves a little bit of that energy. And if you're going to splurge, you're going to want to get something that at least tastes insanely elevated, right? Something so exclusive that on first taste your guests will think: "this person has style, great taste, and knows how to have a good time."
Entire Moët Hennesy's Volcán De Mi Tierra X.A. a premium-aged tequila — exclusively available on bottle service menus at high-end restaurants and nightclubs and costing an average of $1,900. Obviously, that's a lot of f*cking money to spend on tequila and a lot of money to throw down completely blind. So we acquired a bottle of this super exclusive tequila (a retail release is in the cards, but a firm date hasn't been announced yet) and tried it for you.
Volcán De Me Tierra X.A.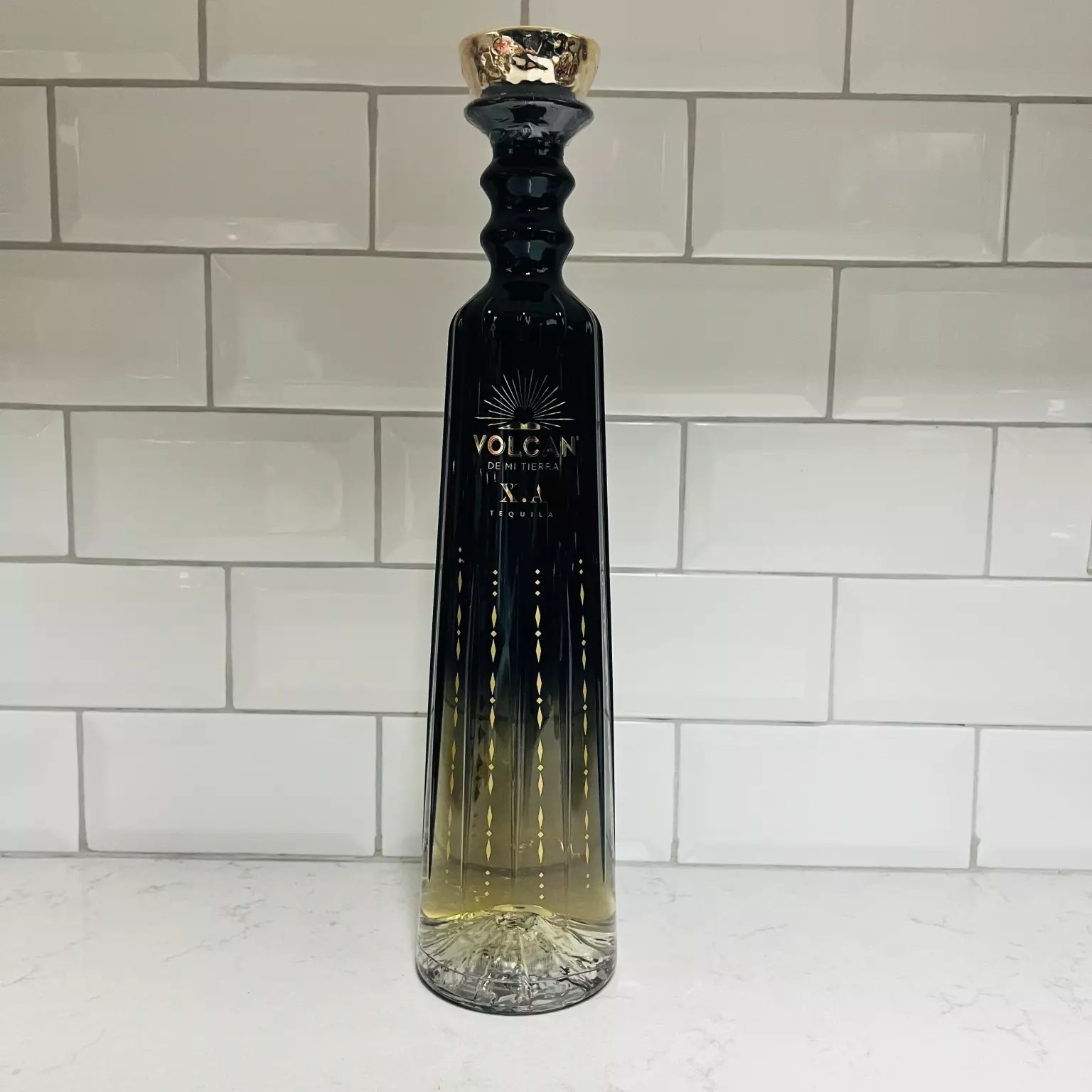 The Tequila:
Volcán De Me Tierra's X.A. tequila is produced at NOM 1523 and stands as the only brand currently in production at the Agrotequilera De Jalisco distillery. The "X.A." name stands for extra aged as this tequila isn't a single expression, but a blend of reposado, añejo, and extra añejo tequilas. While tequila blends, especially aged blends, are nothing new in the tequila industry, Volcán still approached the process with uniqueness in mind. Volcán De Me Tierra's original lineup of expressions — the much more affordable Blanco and Añejo Cristalino — were developed by famed tequila Maestra Anna Maria Romero, but Moët Hennesy uses luxury as a selling point, so the brand needed a product that truly spoke to the high-end minded audience, which is how and why the brand developed X.A.
"Originally we went for an añejo and we developed a beautiful one," Volcán COO Santiago Gallardo tells us over Zoom. "But the feedback was also that we need something very easy to drink. Easier said than done — we evolved the original añejo profile into the X.A. We found a wine cask with our cooperage in South America and Chili called TN Coopers, a specialty that's called 'Grace' that had never been used in the industry."
According to the TN Coopers website, the Grace barrel has a strong concentration of vanillin and imparts a natural sweetened and toasted intensity. That Grace barrel ended up being the secret ingredient for X.A.
"It's American all oak, but multi-plot," Gallardo continues. "It's one that came out with the sweetest profile taste out of all the others. We tasted the repo and said 'this is killer, but it needs an added complexity.' We had that añejo we developed, and some extra añejo, after a few different blends we came up with the X.A. profile.'
The result is a dangerously easy-to-drink tequila that comes across as supremely smooth, even sweet, but not in a heavily perfumed or unnatural way. The bottle is also something of a marvel — X.A. comes in a stylish, super tall black glass bottle with gold lettering, hand stamped with a heavy statement-making gold cap. A light system built into the bottom allows the base of the bottle to light up (resembling a volcano) and adding to the fanfare of it all. In short, we can't imagine a situation where ordering this bottle wouldn't charm everyone at the table, even the biggest tequila snob in your friend group (though they'll be salty they hadn't heard of it).
Gallardo tells me that the brand is currently getting better at accelerating and scaling the bottling process, which initially was taking 13 minutes per bottle. For something this beautiful, that doesn't sound like a long time, but that's probably a major factor in keeping this brand exclusive to bottle service. As mentioned, a retail release is indeed coming, though Gallardo says the brand still hasn't landed on a suggested retail price — though he imagines a non-gift box version would fall somewhere below $200.
So in terms of look, feel, and process, Volcán nailed it, but how does it taste?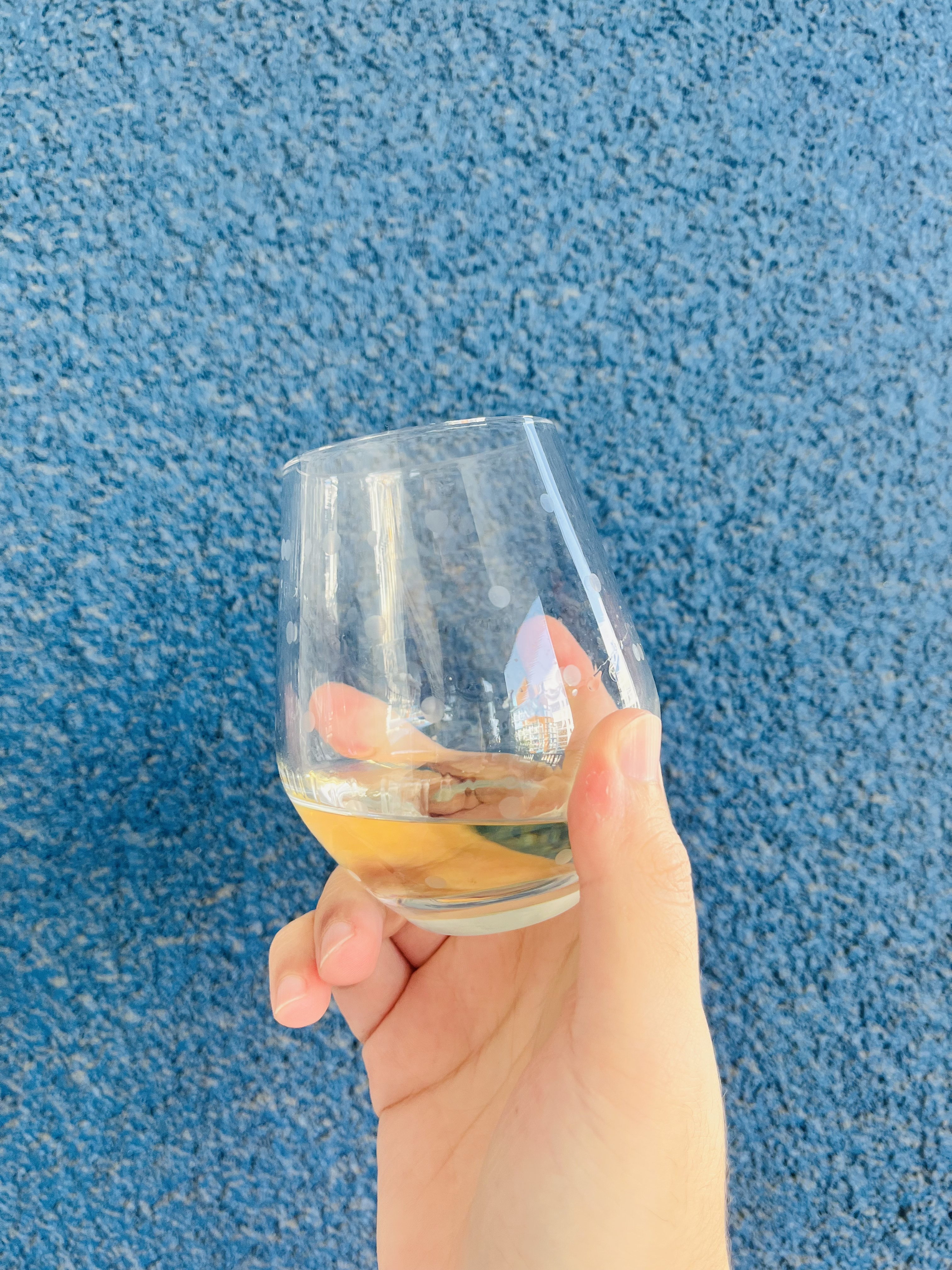 Tasting Notes:
As I mentioned, this is dangerously easy to drink. This is wince-free tequila that instantly bathes your tongue in a bouquet of flavors that go down smoother than any aged tequila I've ever had the pleasure of drinking. It's perfect for sipping and savoring, with an initial Devil's Food chocolate flavor note that grows in complexity as it crosses your palate.
After the initial chocolate comes rich coffee tones with some dark cherry and floral honey notes lingering on the backend, before finishing with a rush of cooked agave, vanilla heavy molasses, and tongue-tingling spiced oak. It's a journey of flavors that begs for another sip, which I was happy to oblige. With a few ice cubs the flavors really open up, I was originally tempted to throw a quick margarita together with this tequila, just for the novelty of making a cocktail with a $1,900 bottle of tequila, but after drinking it with the ice cubes, it kind of felt like a waste. I can't think of a more perfect way to enjoy this on a hot day than with a few ice cubes in the glass.
The Bottom Line:
It's a great tequila — especially for those who want their tequila smooth rather than getting a ton of vegetal, green-pepper notes. Is it worth $1900?
That depends.
X.A. aims for a luxury market and it delivers on presentation, process, and flavor. But bottle service is obviously quite a markup and the fact that this will retail for $200 underscores that. That said, this bottle comes with a lot of fanfare, depending on the club (in Vegas, at Zouk, it arrives with a full parade of sparkler-waving staffers). If you have the means and like a big, chaotic scene, it's a fantastic pick and you'll surely get complemented on your good taste.
Here is a list of venues you can currently find X.A. at both domestically and internationally:
NYC:
The Box
Little Sister
Somewhere Nowhere
Gurney's
Brooklyn Mirage
House of X
Paradise Club
Marquee
Baccarat Hotel
Catch
Vegas:
Tao Beach
Marquee DayClub and Nightclub
Hakkasan
Fuhu
Ayu Dayclub
Delilah's
Gatsby's
Zouk
STK Las Vegas
Los Angeles:
Hyde/ Nightingale
Tao
Melrose Place
La Mesa
The Edition Hotel
Miami:
LIV
E11EVEN
Sexy Fish
Baoli
Kiki
Space
Bagatelle
Story
International:
L'Opéra / Loulou Ramatuel / le Quai (St. Tropez)
La Guerite, Baoli, Palm Beach (Cannes)
Ushuaïa and Hï (Ibiza)
Scorpios (Mykonos)
Bagatelle (Tulum)
Bagatelle (Bodrum)