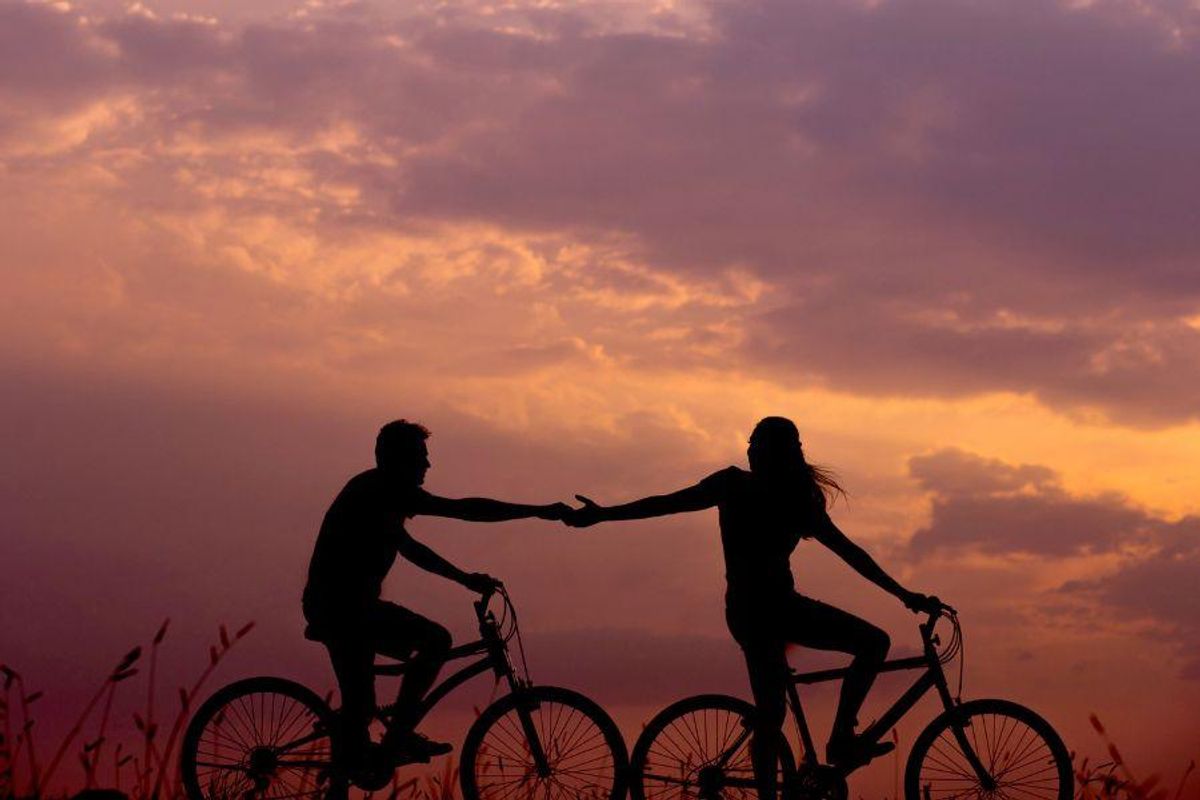 Since ancient times, people from older generations have lamented what they perceive to be a diminishment of character qualities in the younger generation. In fact, it's such a common phenomenon that scientists have studied and named it—the "kids these days" effect. And they have found, perhaps unsurprisingly, that the elders who think youngsters are oh-so-different from how they were when they were young are generally mistaken.
But this perpetual hand-wringing over perceived generational changes is not limited to kids versus adults. It manifests in all kinds of ways, including regularly scheduled moral panic over gender roles and norms (largely based on gender stereotypes).
Gender is not a simple subject, no matter how simplistic certain people try to make it. What we view as masculine or feminine comes from a complex mixture of culture, history, psychology, biology, sociology and every other lens through which we analyze the world. Additionally, those views of what is masculine and what is feminine can come with judgments and biases, resulting in all kinds of emotions and gut responses when our gender expectations and assumptions are challenged.
---
Paul Fairie, a senior research associate and professor at the University of Calgary, shared "A Brief History of Men Today Are Too Feminine and Women Too Masculine" on Twitter. The thread contained nothing but clippings showing people's fears about gender shifts and the year the clippings came from.
He began with 2020 and 2018, sharing what appear to be quotes from Candace Owens, Ben Shapiro and Alex Jones, three right-wing influencers who have lamented what they claim is the loss of "manly men" and masculinity.
u201c2018u201d

— Paul Fairie (@Paul Fairie)
1663799101
It's not a new freakout, however. Fairie shared clippings from 2004, 1997, 1984, 1977, 1965, 1950, 1940 and so on—all the way back to 1886—showing people expressing concern about men becoming more feminine and women becoming more masculine.
u201c1977u201d

— Paul Fairie (@Paul Fairie)
1663799101
"Women's-lib stuff" being blamed for the "wimping" of America isn't surprising to see, but living in high-rise apartments causing men to be effeminate is a new one.
u201c1925u201d

— Paul Fairie (@Paul Fairie)
1663799104
Apparently lilac pajamas were considered totally unmanly, despite purple traditionally being the color of kings. Huh.
u201c1910u201d

— Paul Fairie (@Paul Fairie)
1663799440
Ah yes, the century-old women in sports controversy. "IN NO OTHER COUNTRY IN THE WORLD DO YOU SEE SUCH MASCULINE-LIKE FIGURES AS THE AMERICAN WOMEN HAVE." OK, calm down, John Alexander from 1910. If you'd lived another 110 years, you'd see how much time and energy you wasted worrying about this.
u201c1886u201d

— Paul Fairie (@Paul Fairie)
1663800025
This one from 1886 is fabulous, just for the language. "Women are growing more dashing." (Can we go back to using the word "dashing" more often? Great word.)
So much of this sounds so familiar, doesn't it? Fretting over changes in fashion, wigging out over women advancing in athletics and wailing over what will become of men and women if people exhibit varying degrees of traditionally masculine or feminine traits.
Some of this is to be expected, as we've witnessed humanity moving closer and closer to recognizing gender equality. While equality doesn't mean sameness, much of what we view as masculine or feminine is wrapped up in patriarchal views of gender roles, and the dismantling of patriarchal systems and expectations will naturally disrupt those views. Judgments over masculinity and femininity are also wrapped up in homophobia and transphobia, so greater inclusion and acceptance of LGBTQ+ people are throwing those judgments into disarray as well.
None of that is a bad thing. We don't have to throw the baby out with the bathwater and ditch the concepts of masculinity and femininity altogether, but we do need to acknowledge that many of the things people fret over when it comes to gender are just silly.