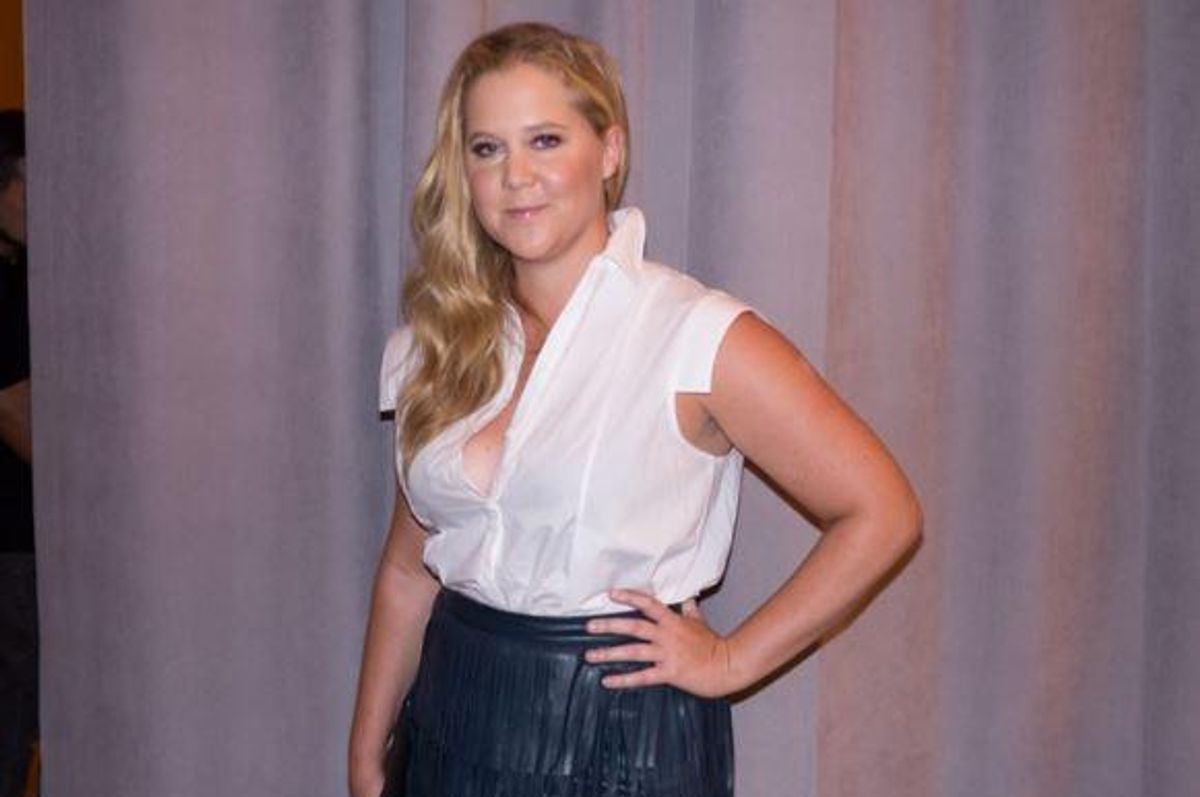 Comedian Amy Schumer hosted "Saturday Night Live" on Saturday, November 5 and her monologue hit on the midterm elections and her family. It was funny as expected but also shed light on what it's like living with someone with autism spectrum disorder (ASD).
Schumer's husband, restaurateur and chef Chris Fischer, was diagnosed with ASD as an adult, shortly after the couple were married in 2018.
In her monologue, she used humor to dispel some of the stereotypes surrounding ASD, noting that many still think people with the disorder are like Dustin Hoffman's character in "Rain Man."
However, ASD presents in many different ways.
"They're like, 'Oh, does he love to count? Should we drop a bunch of straws on the floor and he can gather them and count them?'" she joked, making fun of the question. "I'm like, 'Yeah, that sounds pretty fun. I would like to do that.'"
---
She added that her husband isn't great with compliments. "He tells me I look 'comfortable' a lot. We have different love languages," she admitted. Romance with someone on the spectrum can be a little different as well.
"A couple of weeks ago, we were sitting outside. It was a nice night. It looked like it was going to rain, and I was feeling kind of sentimental, and I was like, 'You know, even though these past couple of years with the pandemic and everything has been so stressful, still this time being with you, being with our son, they've been the best years of my life.'
"And he just looked at me and said, 'I'm going to go put the windows up in the car,'" she joked. "Yeah, that's my guy. It's one of the times we play the game: autism or just a man?'"
When someone of Schumer's profile demonstrates she can be in a loving relationship with someone on the spectrum, it does a wonderful job of destigmatizing the disorder. Also, demonstrating that her husband has some unique ways of showing his affection helps everyone better understand how the disorder manifests in some people.
What's even more admirable is that Schumer's work to destigmatize ASD isn't just for laughs, she has a purpose. During a March 2019 appearance on "Late Night With Seth Meyers," she touted the benefits of getting an ASD diagnosis.
"The tools we've been given have made his life so much better and our marriage and our life much more manageable," the "Trainwreck" actress said, according to Today. "I just wanted to encourage people to not be afraid of that stigma."
Getting a diagnosis is important because it opens a world of possibilities for those with ASD and the people who love them. After someone has a diagnosis, they can get the correct therapies and learn the best strategies to improve their relationships.
Schumer can joke about her husband's unique approach to romance because she understands his condition. It'd be a lot less funny if she was in the dark and attributed his reactions to simply a lack of empathy, which may not be the case at all.