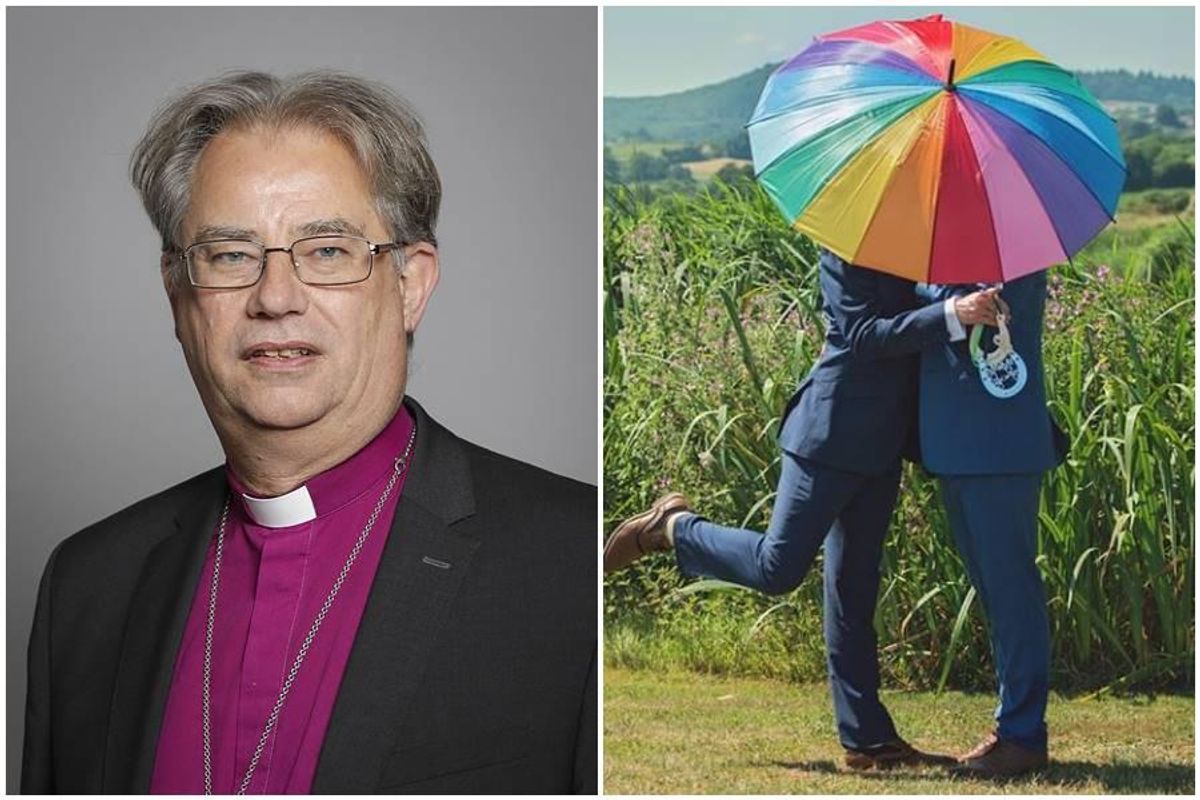 The Church of England, also known as the Anglican Communion, forbids its ministers from performing or blessing same-sex marriages. In 1998, the church reaffirmed its commitment to Biblical teachings rejecting "homosexual practice as incompatible with scripture" and upheld "faithfulness in marriage between a man and a woman in lifelong union."
The church holds this opinion because the Bible harshly condemns homosexuality although it says nothing about same-sex marriage.
"Church of England ministers can not carry out or bless same-sex marriages, but your local church is still there for you," the Anglican church says on its website. "At any time you are welcome to come and pray with us, or ask us to pray for you."
The Right Reverend Dr. Steven Croft, Anglican bishop of Oxford, made a bold push against Anglican orthodoxy on November 3 when he published a 52-page essay "Together in Love and Faith." In the essay, he says that clergy should marry same-sex couples if they wish and apologized on behalf of himself and the church for denying LGBTQ people the right to marry.
---
Bishop Croft is the most senior clergy in the church to come out in support of same-sex marriage. It's illegal for any Church of England minister to bless or marry same-sex couples.
"I need to acknowledge the acute pain and distress of LGBTQ+ people in the life of the Church," Bishop Croft wrote. "I am sorry that, corporately, we have been so slow as a Church to reach better decisions and practice on these matters. I am sorry that my own views were slow to change and that my actions, and lack of action, have caused genuine hurt, disagreement and pain."
He added that the highest value the church should promote should be love.
"Any settlement must be founded on love and respect: love and respect for LGBTQ+ people and their families within and beyond the Church, love and respect for those who take different views," he wrote.
u201cSame-sex marriage: should the Church of England affirm culture, or confront it?nhttps://t.co/D5dHcSp78Du201d

— Archbishop Cranmer (@Archbishop Cranmer)
1667812302
The Church of England Evangelical Council (CEEC) quickly rebuked Bishop Croft's essay.
"CEEC continues to believe that the Church of England's current position on human sexuality is built on the teaching of scripture and is therefore good for individuals and society as a whole," a CEEC spokesperson said according to Christianity Today.
"We are therefore committed to praying and working for the outcome of the Living in Love and Faith process to be one of joyful reaffirmation of this position," the statement continued.
Even though Bishop Croft's essay was rebuked by the Church of England, he should be commended for taking a bold stance against discrimination in favor of promoting a higher principle, love.
Throughout history, Christians have jettisoned ideas in the Bible because they fell out of fashion, including slavery, condemning those who eat pork and sport certain haircuts, and silencing women in the church.
But in the face of changing attitudes toward LGBTQ people, many churches are standing their ground. Studies show that one of the biggest factors driving young people away from Christianity is the church's attitudes toward LGBTQ people. Isn't it time the church changes with the times once again before its pews become empty?