The Weller line has some of the most sought-after bourbons on earth on its bench. There are seven expressions in the brand with some of those bottles only arriving once per year (with fairly small bottle counts). Other Weller whiskeys are released throughout the year, which means that they're not nearly as hard to find. Today, we're going to focus on the three core, year-round releases of Weller and blind taste them to find the best of the bunch.
Below, I'll be blind-tasting Weller Special Reserve ($24 MSRP), Weller 12 ($40 MSRP), and Weller Antique 107 ($50 MSRP). This is the core of Weller's main line, representing the majority of bottles from the brand that actually make it to shelves — though, to be completely fair, the Weller 12 is becoming increasingly rare these days.
Part of the brand's sheen is due to Weller technically being the same base whiskey as the Old Van Winkle line (as in Pappy Van Winkle), which is the most after bourbon there is. While Weller has its own flavor profile, it is made from the same recipe and aging process as Pappy — so some have been known to call it "Poor man's Pappy." Fast-forward a decade or so through the bourbon boom and that idea of Weller being cheap enough for a "poor man" has gone the way of the dodo. Weller is now a very hard-to-get and often very expensive bourbon whiskey to buy. The suggested retail price (MSRP) for every bottle in the Weller line is often exceeded by a factor of 10 or 20 (or more) on the aftermarket.
Luckily, those high markups don't always affect the three main, year-round releases. So while Weller Full Proof, Weller Single Barrel, Weller CYPB, and William Larue Weller only drop once per year in limited runs and are almost always only available at ridiculous markups, Weller Special Reserve, Weller 12, and Weller Antique 107 are more commonly found for their actual suggested retail prices.
Okay, let's dive in a see which year-round Weller is actually worth hunting for!
Also Read: The Top 5 UPROXX Bourbon Posts Of The Last Six Months
Part 1: The Tasting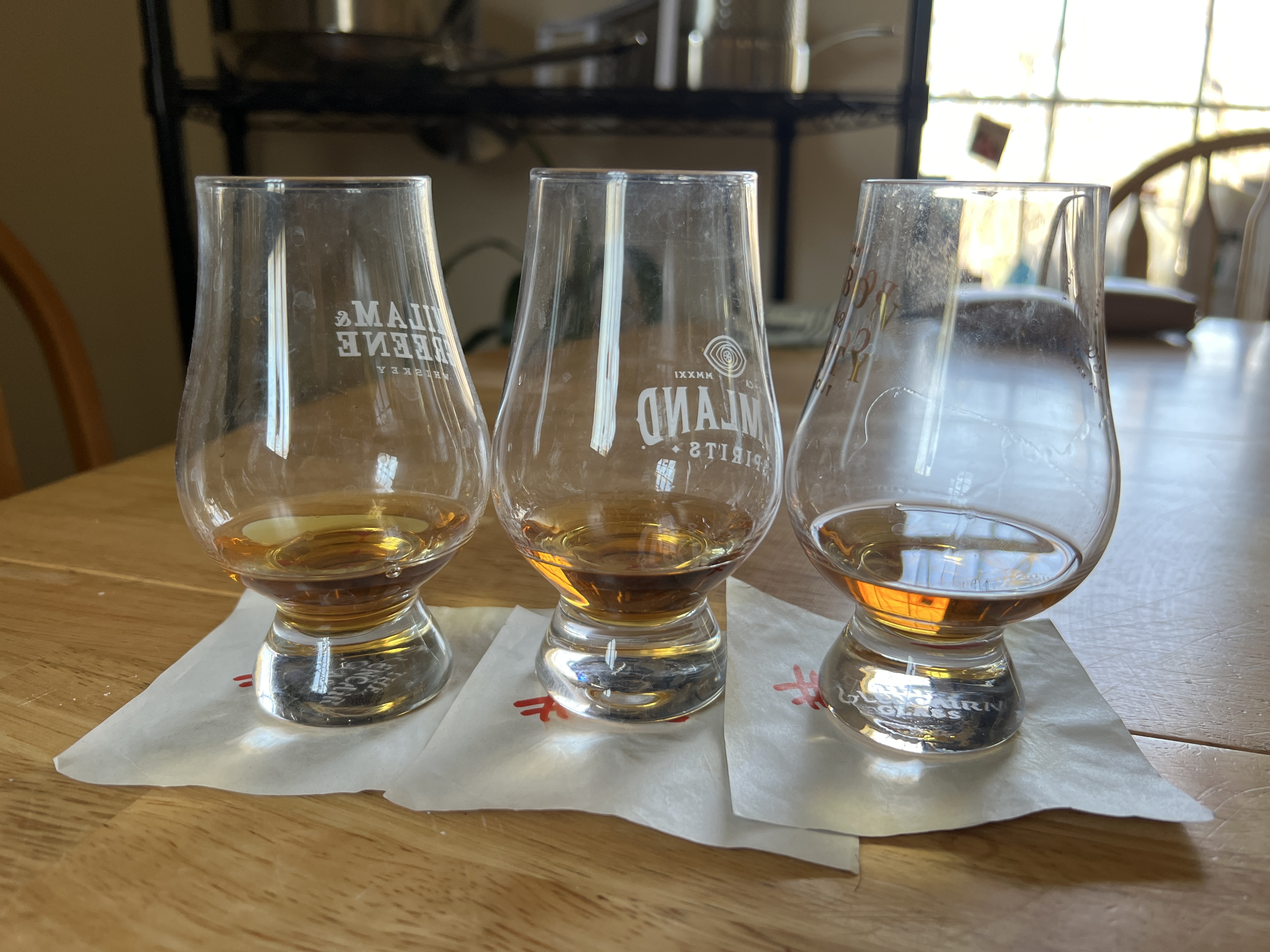 Taste 1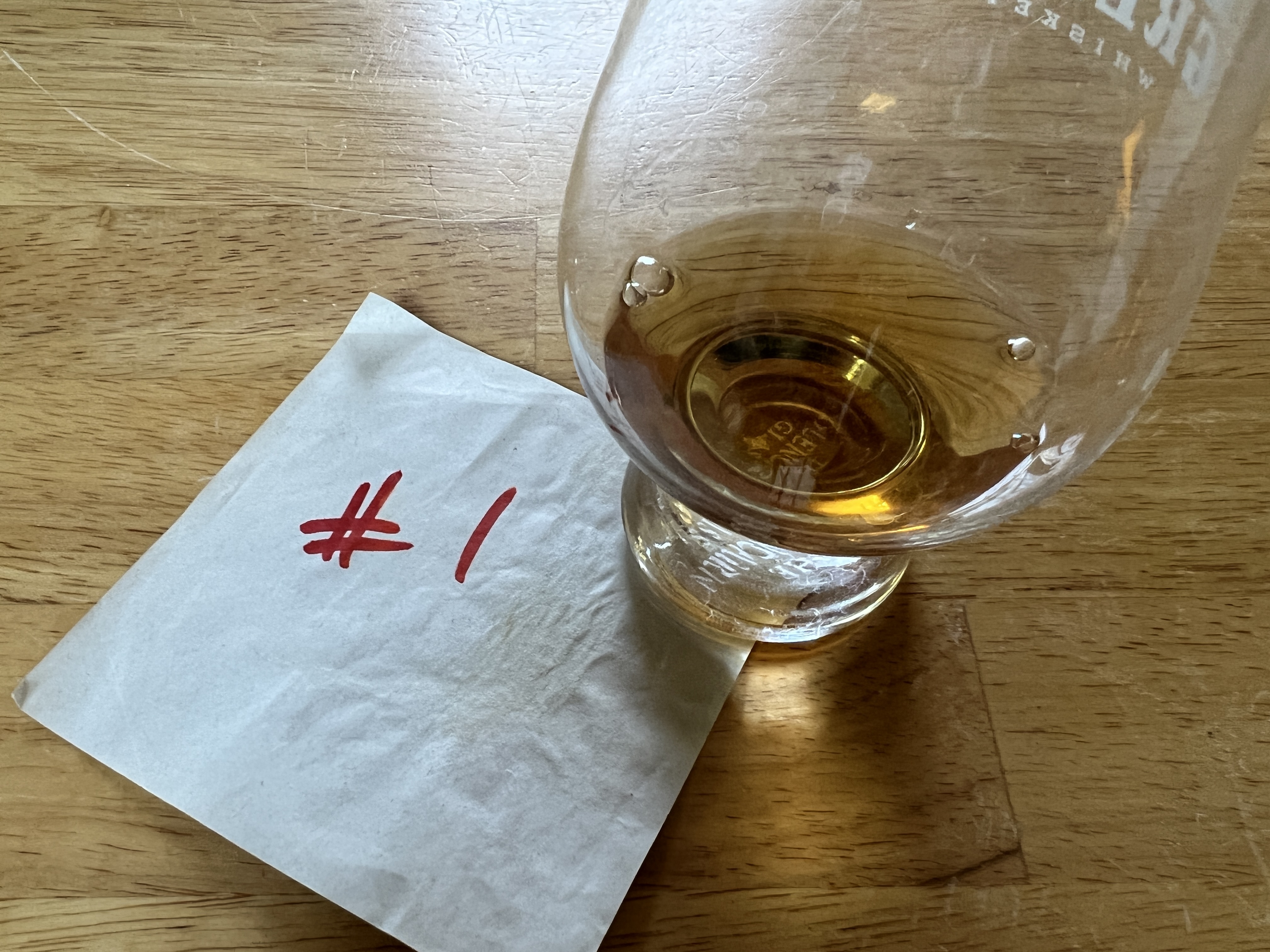 Tasting Notes:
There's a tannic sense of old oak next to sweet cherries, vanilla cookies, and that Buffalo Trace leathery vibe with a hint of spiced tobacco lurking underneath. The palate has a creamy texture kind of like malted vanilla ice cream over a hot apple pie cut with brown sugar, butter, cinnamon, and walnuts next to Frosted Raisin Bran with a hint of candied cherry root beer. The end takes that sweet cherry and apple and layers it into a light tobacco leaf with a mild sense of old musty barrel warehouses.
Taste 2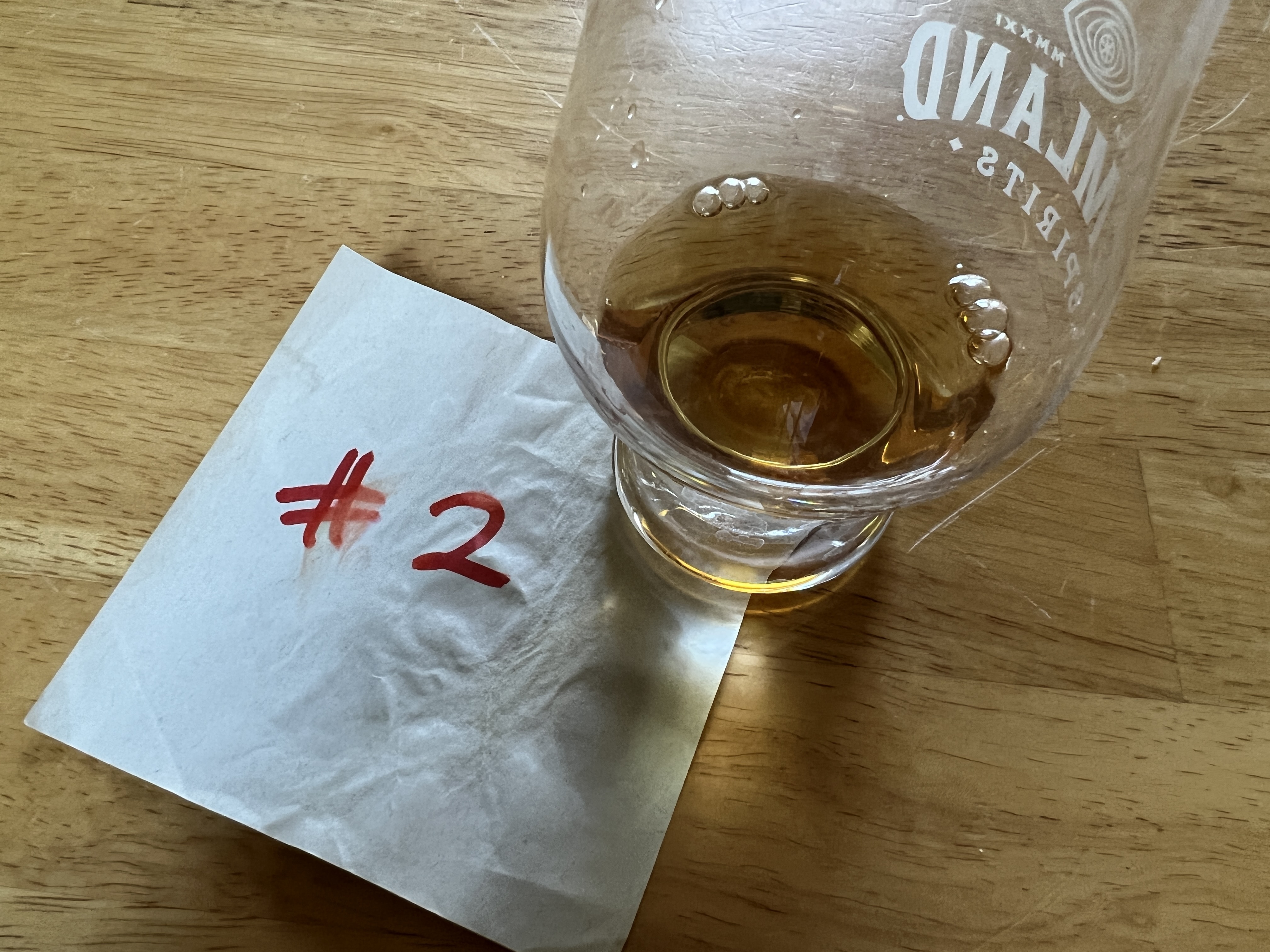 Tasting Notes:
The nose hits softly with bruised peaches and old pears next to fresh wool sweaters, vanilla pancake batter, and moist marzipan next to orange oils, worn-out wicker deck furniture, and old Buffalo Trace leather with a faint hint of dried roses. The palate kicks around cherry bark and apple-cider-soaked cinnamon sticks with spiced cranberry sauce over buttermilk biscuits and gingerbread. The end leans into the sharp brown spices with a mild sense of vanilla cake with apple cider and cinnamon frosting, a touch of burnt orange, and more of that moist marzipan covered in salted dark chocolate.
Taste 3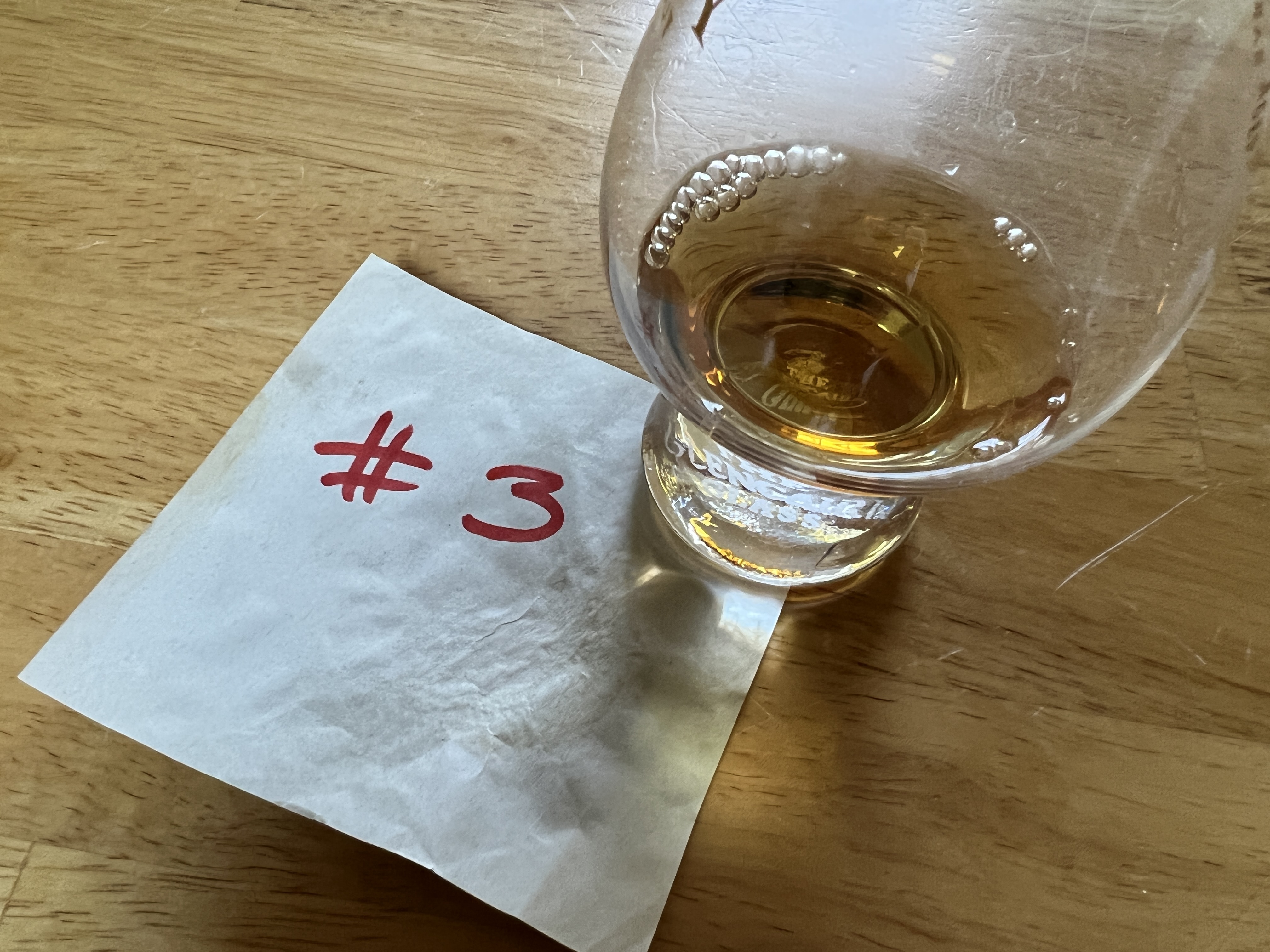 Tasting Notes:
The nose opens with a lovely sense of vanilla pods and orange blossom with a hint of old saddle leather and cedar bark next to wild sage, cinnamon and caramel apple fritters and salted black licorice with a bundle of holiday spices and barks tied up with burnt orange and pine. The palate is lush with a cream soda float with malted vanilla ice cream cut with cherries, dark chocolate chips, and espresso flakes next to cinnamon cherry bark tobacco on the mid-palate. The end dives toward a thick braid of cedar bark, sage, and blackberry tobacco with a thin line of sweetgrass and vanilla pods woven in there.
Part 2: The Ranking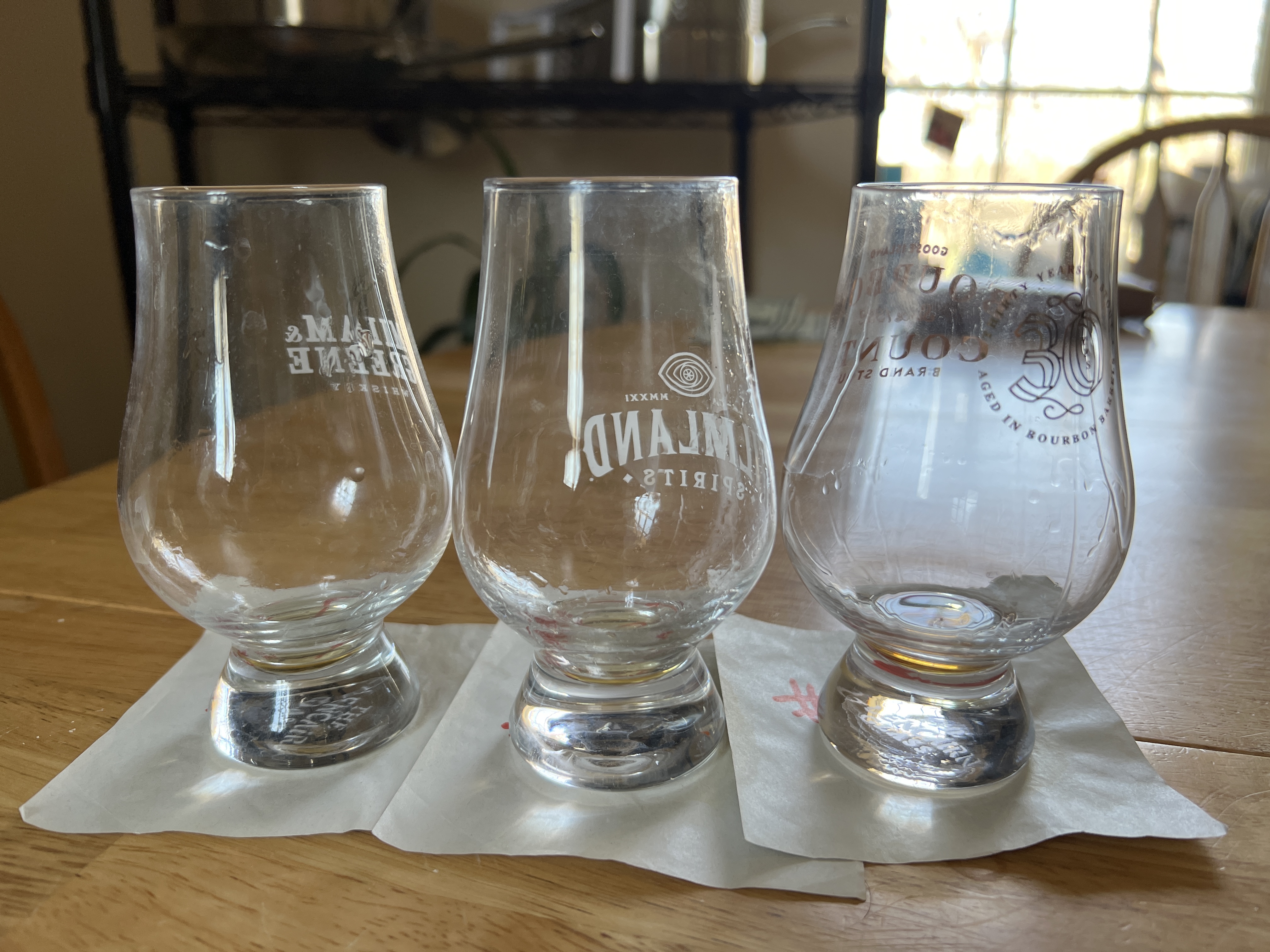 3. Weller Special Release — Taste 1
ABV: 45%
Average Price: $24
The Whiskey:
Buffalo Trace doesn't publish any of their mash bills. Educated guesses put the wheat percentage of these mash bills at around 16 to 18%, which is pretty average. The age of the barrels on this blend is also unknown as well. Overall, we know this is a classic wheated bourbon, and … that's about it.
Bottom Line:
This is really good bourbon for $30. It's not amazing or life-changing. This is for mixing good Manhattans and old fashioneds and maybe pouring over a rock on a lazy weeknight.
2. Weller 12 — Taste 2
ABV: 45%
Average Price: $40
The Whiskey:
This is the expression that's theoretically the closest to Pappy. The whiskey rests in the warehouse for 12 long years, in the same barrels and warehouses as Pappy. The difference between this and Pappy 12 — good ol' "Lot B" — is pretty simple actually. If the barrel doesn't hit the exact flavor profile needed for a Pappy, it's sent to the blending house to become a Weller (as long as it hits Weller's flavor profile, of course).
So yes, this could have been a Pappy 12 had the flavor profile been slightly different in the barrel.
Bottom Line:
This is really nice bourbon. Is it worth the markup? Maybe. There's no reason that this whiskey couldn't cost $69 or $89 at retail. There are plenty of similar age statement bourbons that do.
Overall, this feels like a really nice and easy sipper with a deep flavor profile. It's really good.
1. Weller Antique 107 — Taste 3
ABV: 53.5%
Average Price: $50
The Whiskey:
This is a non-age-statement bourbon that's called "Old Weller Antique" (OWA) by those who love the old-school vibes of the expression's previous iteration. The ripple with this expression is the higher proof. The barrels are vatted and barely proofed down to 107 proof before bottling (the entry proof is 114).
Bottom Line:
This had the most depth by far. There was no sense of lightness or proofing at all. It was well-rounded and deep with a nice playfulness. Overall, this still feels like a great cocktail bourbon that's worth sipping around a campfire in a very casual setting. I guess that makes it perfect for this time of year.
Part 3: Final Thoughts
Look, even Weller Special Reserve and Weller Antique 107 are going to be very hard to find unless you have a great relationship with your local liquor store crew. Weller 12 is going to be one of those blind luck situations at MSRP, or you're going to pay a premium. I never said these are going to be easy to find, especially outside of the Ohio Valley, just… easier.
If you're looking to get into the wheated bourbon game, then grab a bottle of Weller Antique 107. It's the best of the mix of what's still hitting shelves these days. Plus, if you can get it at MSRP (which you can!), you'll be in for a killer Manhattan, Sazerac, or old fashioned this month.