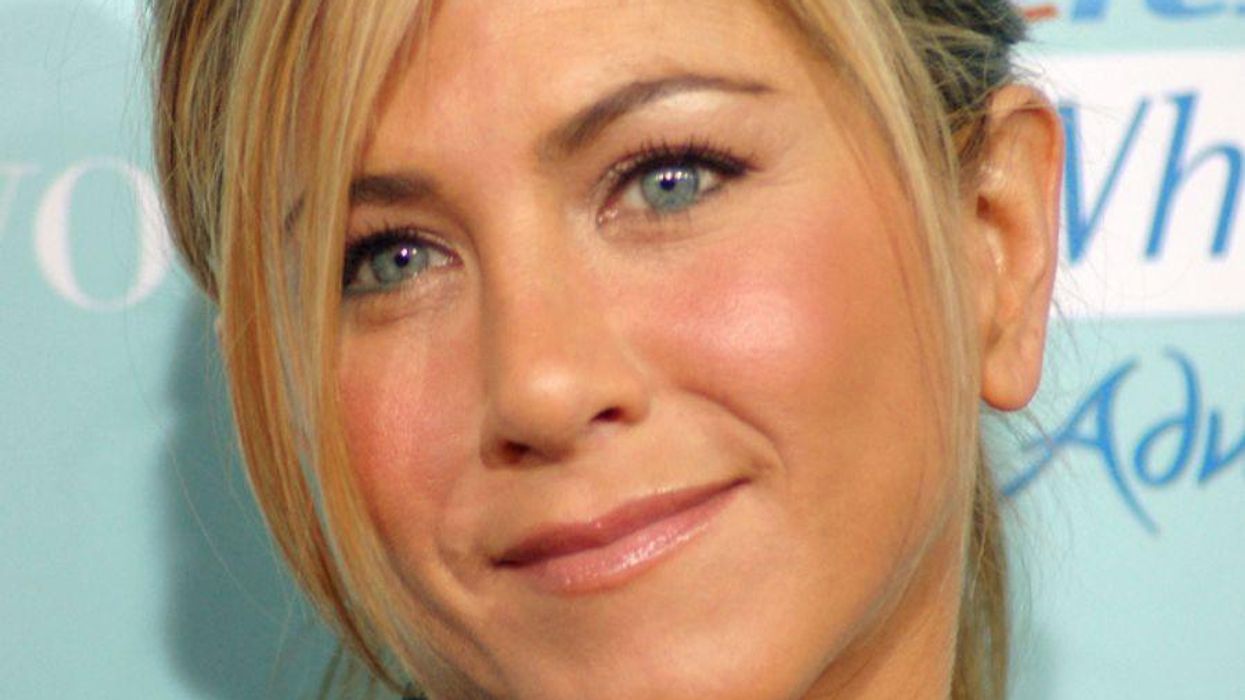 For years, rumors of Jennifer Aniston possibly being pregnant have circulated through the media and internet gossip mill. Aniston has called these rumors "nasty" and "hurtful," but has largely kept quiet about that part of her personal life.
Now, at 53, Aniston is opening up about her efforts to have a baby and countless women are seeing themselves in her fertility journey.
In an interview with Allure magazine, Aniston shared that she spent years during her 30s and 40s trying to get pregnant amid the repeated, swirling rumors that she was.
"It was a challenging road for me, the baby-making road," she said. "All the years and years and years of speculation…It was really hard. I was going through IVF, drinking Chinese teas, you name it. I was throwing everything at it. I would've given anything if someone had said to me, 'Freeze your eggs. Do yourself a favor.' You just don't think it. So here I am today. The ship has sailed."
---
However, she said, she has "zero regrets" about where she ended up on that journey. "I actually feel a little relief now because there is no more, 'Can I? Maybe. Maybe. Maybe.' I don't have to think about that anymore."
Aniston is one of the countless American women who have sought the help of modern medicine, such as in vitro fertilization (IVF), to try to have a baby. According to WebMD, 1.9% of babies born in the U.S. since 1981 have been conceived through IVF or other assisted reproductive technologies (ART).
Fertility is an extremely personal topic and people often don't share their struggles to get pregnant publicly. No one is entitled to anyone else's story, of course, but the understandable privacy surrounding infertility can result in many people feeling alone in the ups and downs of the journey. Aniston opening up and publicly sharing her difficulties with getting pregnant means a lot to women who have quietly, and often painfully, gone through their own IVF experiences.
u201cKnow Iu2019m far from the only person to be moved by Jennifer Aniston talking about her experience of IVF while the press speculated about whether she did or didnu2019t (or, often, why she didnu2019t) want kids. Useful reminder that you never know whatu2019s going on in someoneu2019s private life.u201d

— Jess Brammar (@Jess Brammar)
1668081878
Fertility specialist Dr. Natalie Crawford thanked Aniston for sharing her story and "normalizing IVF," writing on Twitter, "All the money & fame can't guarantee IVF success. It's a hard road but you are not alone."
u201cAll the money & fame canu2019t guarantee IVF success. Itu2019s a hard road but you are not alone. nnShe had no obligation to ever share her story but thank you u2066@TheRealJenniferu2069 for normalizing IVF. This means more to so many of us than you know. https://t.co/fyh4N51JgSu201d

— Natalie Crawford, MD (@Natalie Crawford, MD)
1668082750
Of course, Aniston also had to deal with the tabloid obsession over her relationship status on top of her fertility challenges. She shared that the narrative that she was "just selfish" and only cared about her career only added to the pain of being unable to conceive.
"And God forbid a woman is successful and doesn't have a child," she added, describing the judgments that came along with rumors about her. "And the reason my husband left me, why we broke up and ended our marriage, was because I wouldn't give him a kid. It was absolute lies. I don't have anything to hide at this point."
Aniston addressed the constant "baby bump" speculations in a 2016 HuffPost op-ed simply titled "For the Record." She did not share her personal pregnancy struggles at that time, but rather took the opportunity to share her thoughts on how we as a society view and treat women and girls in general.
"If I am some kind of symbol to some people out there," she wrote, "then clearly I am an example of the lens through which we, as a society, view our mothers, daughters, sisters, wives, female friends and colleagues. The objectification and scrutiny we put women through is absurd and disturbing.
"I have grown tired of being part of this narrative," she added. "Yes, I may become a mother some day, and since I'm laying it all out there, if I ever do, I will be the first to let you know. But I'm not in pursuit of motherhood because I feel incomplete in some way, as our celebrity news culture would lead us all to believe. I resent being made to feel 'less than' because my body is changing and/or I had a burger for lunch and was photographed from a weird angle and therefore deemed one of two things: 'pregnant' or 'fat.' Not to mention the painful awkwardness that comes with being congratulated by friends, coworkers and strangers alike on one's fictional pregnancy (often a dozen times in a single day)."
She was right, of course. Our worth as women is not wrapped up in our relationships or our desire or ability to reproduce. And while she hasn't owed anyone any explanations about her personal life, Aniston sharing that she had tried to have a baby and ultimately wasn't able to—and how she has come to a place of peace with that reality now—will comfort and empower many other women who have been through similar experiences.