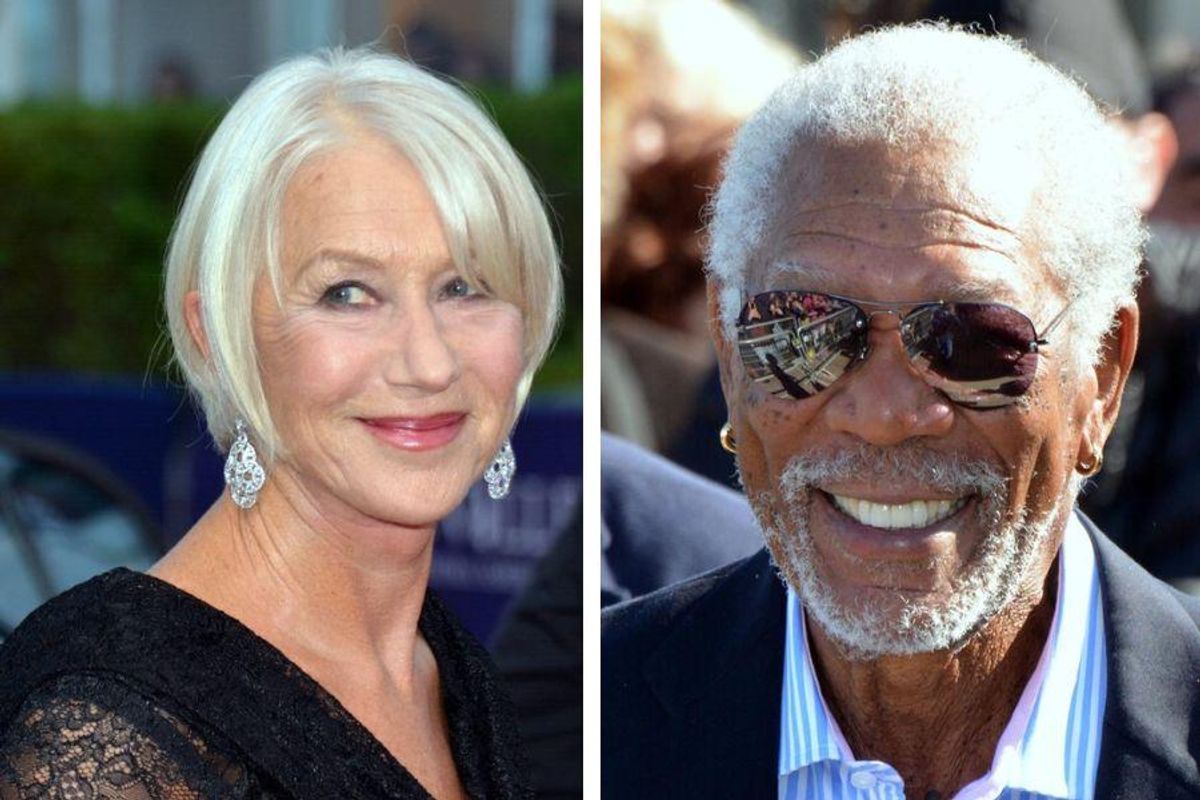 Celebrities are known for different things, they all seem to have their niche but Morgan Freeman has cemented his place as the ultimate recognizable voice. In fact, if you ask some people who the voice of God is, Freeman will come to mind with his deep distinctive voice.
When thinking back, there doesn't seem to be a woman's voice that you immediately associate with that divine superpower to captivate listeners. Before Freeman was the voice of God, there was James Earl Jones, the voice of Darth Vader. With his deep hearty bass-like voice, even Jones' laugh is so distinctive that you automatically attribute it to him.
Someone on Reddit decided to find out what female actor people believed had the ability to instantly step into the shoes of someone like Freeman as far as voice is concerned. Some of the answers were pretty surprising while others, you can instantly see how they'd fall into that category.
---
The post exploded with varying answers and threads of people agreeing or disagreeing with someone's pick. Obviously everyone has their favorite actors and everyone's idea of what makes a voice iconic differs from person to person. But commenters didn't just stop at naming who they thought would fit the description, they gave detailed reasons for several of them.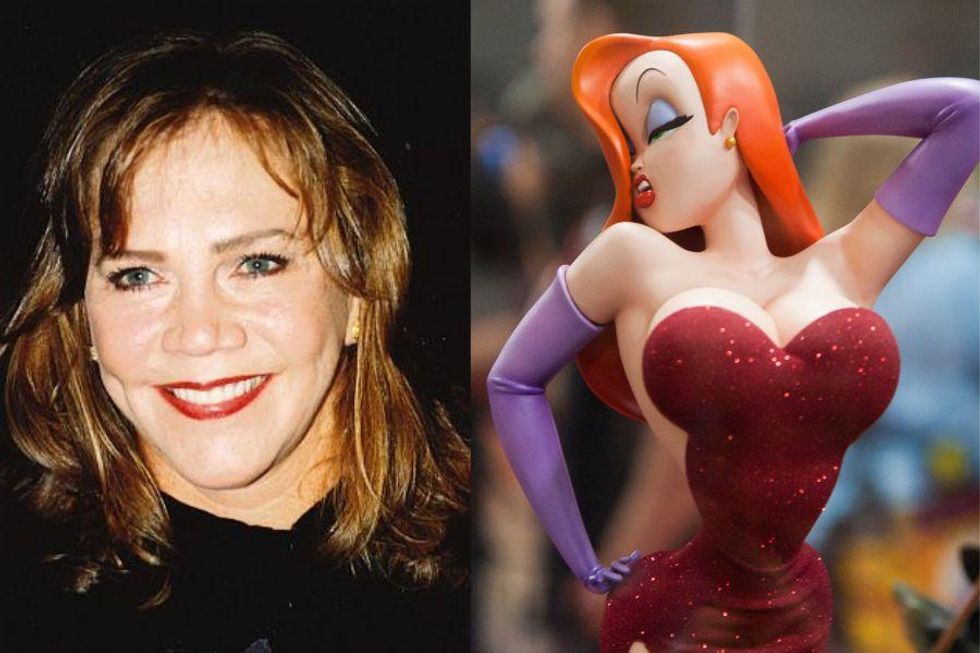 One of the first recognizable names on the list was Kathleen Turner. She was the voice of Jessica Rabbit in Who Framed Roger Rabbit, co-starred with Michael Douglas in Romancing the Stone, and even won over indie film lovers with her twisted turn in Serial Mom. One commenter described her voice as "low and sexy."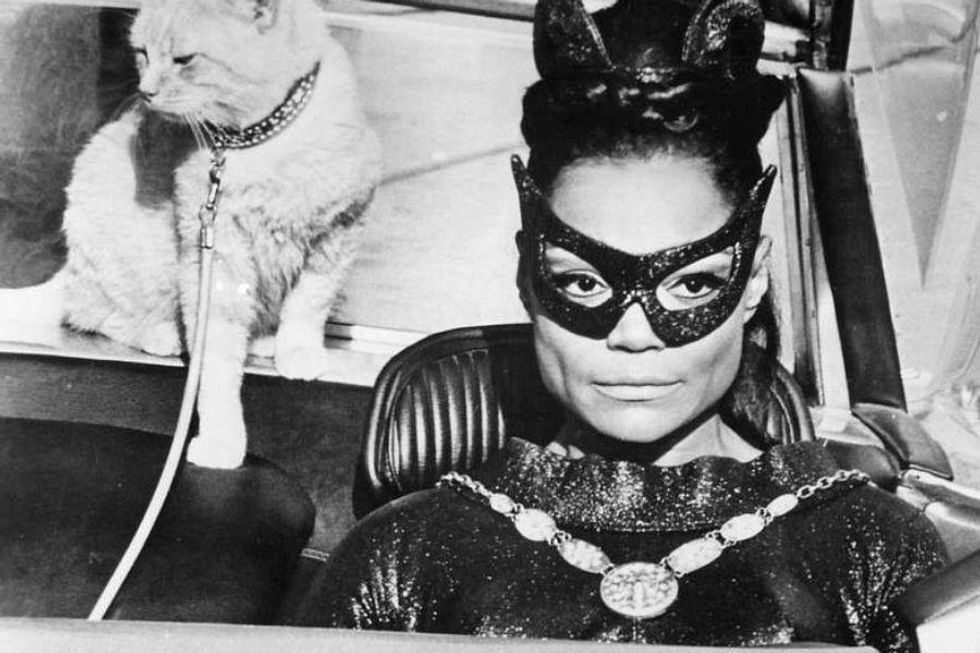 Eartha Kitt was high on the list for obvious reasons. Of all the people listed, Kitt probably had the most distinctive voice. It was almost as if she purred as she spoke with her low sultry cadence. She played Catwoman in the 1960s Batman series but she had a long career before and after that role. Sadly, we won't get to have any more chances for Kitt to become the voice of a goddess as she passed away in 2008 at the age of 81.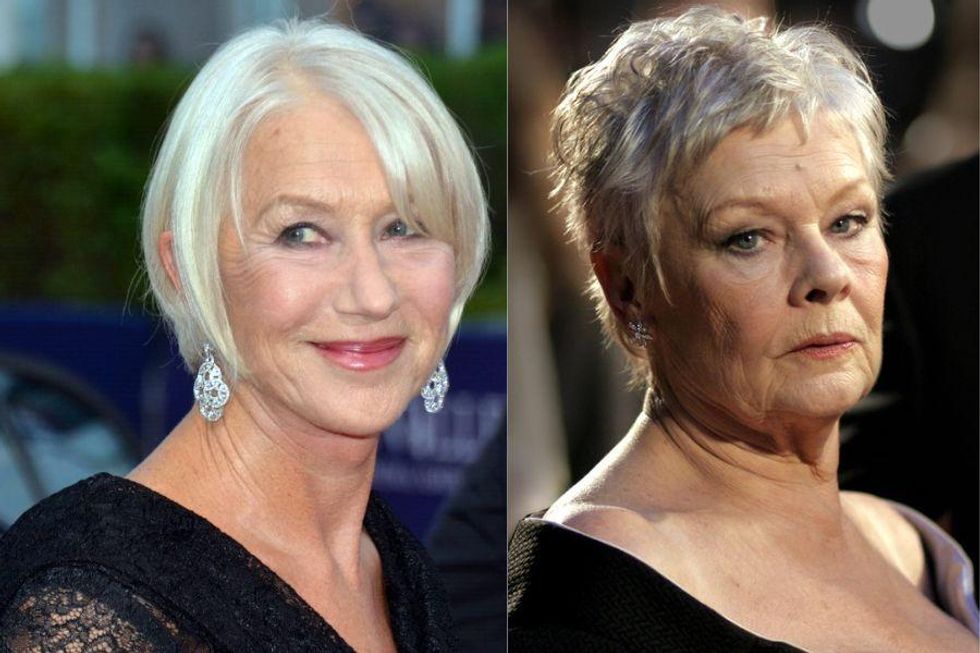 Reddit users were pretty annoyed that Helen Mirren was further down the list than they would've liked. Others felt the same about Judi Dench with both women receiving praise about the seductive sound of their voices. Mirren has been in a plethora of movies and shows but younger folks may best know her from her role in Harry Potter: Hogwarts Tournament of Houses.
While Dench, better known as Dame Judi Dench also has an impressive assortment of titles on her acting resume, many will know her from her role in the James Bond franchise.
Clearly there are different opinions on who should wear the crown as the best female voice, but all of the women listed have had amazing careers. If we want to hear their voices, we simply need to turn on the television, though I'm in favor of one of these ladies narrating as many documentaries and audiobooks as possible. Curious what actress you think has the vocal chords to give Freeman a run for his money.