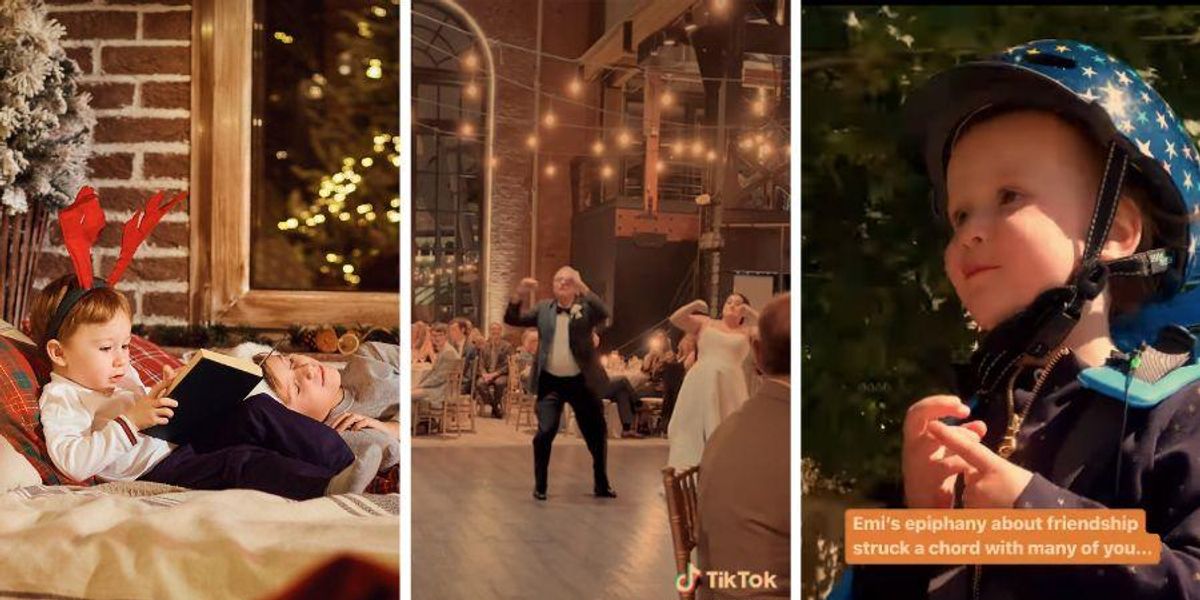 Here we are at the end of another year on this beautiful rock hurtling through space and, as always, it's been an eventful one.
We started the year with everyone obsessed with Wordle, then congratulated the guy who created it for his million-dollar deal with The New York Times. Russia invaded Ukraine and we witnessed the world rally behind the Ukrainian people. We said goodbye to Queen Elizabeth II, the world's second-longest reigning monarch. We said hello to galaxies we'd never seen before, thanks to the James Webb telescope.
As we head into 2023, let's remind ourselves that, no matter what the people who profit off of polarization try to sell us, there is far more that unites us than divides us. Our human family may have hard problems to solve, but look how far we've come. There's so much we can do when we recognize our oneness and work together to make our world a better place.
---
One thing that makes the world a better place is joy. That's why we pull together these weekly roundups—there's positive power in a smile spreading from person to person.
So enjoy and share your favorites, whether it's with a stranger, a friend or a grumpy uncle. Everyone can use a little shot of wholesome joy.
1. 3-year-old Emi teaches us the real meaning of friendship.
A person you can run to who makes you laugh and makes everything better and better? That's true friendship right there. Preschoolers seriously make the best philosophers. Read the whole story and catch more of Emi's commentary about friendship here.
2. Iceland's lovely tradition of Jólabókaflóð is like holiday heaven for introverts and book lovers.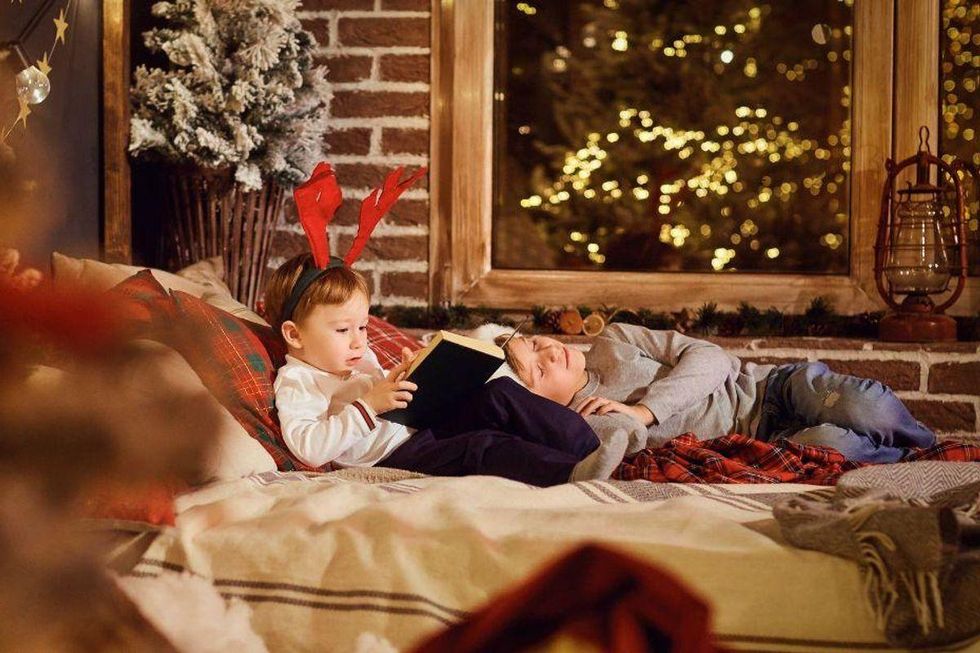 Literally translating to "Christmas book flood," this Icelandic tradition dating from WWII involves everyone gifting books and then cozying up to read them together on Christmas Eve. With hot cocoa, no less. Sign me up. Read more about Jólabókaflóð here.
3. Andrés Cantor calling the winning goal for his home country of Argentina is pure joy.
u201cIncredible: Witness Andres Cantor, Buenos Aries born Argentinan-American Broadcast legend calling the penalty which won World Cup for Argentina. All that is good about sports and life ud83cudde6ud83cuddf7ud83cudf99ufe0fud83dude4cu201d

— roger bennett (@roger bennett)
1671396009
The Argentine-American sports announcer has been waiting for this moment for decades. He conveyed the emotion of an entire nation and it couldn't be sweeter. Read about Andrés Cantor and the incredible World Cup final here.
4. Young Lionel Messi fan dancing before World Cup is the energy we all need.
Smooth, little man. Smooth.
5. Daughter 'pranked' her dad during their wedding dance, then he surprised everyone.
@nancylestock

When everyone thinks you're pranking your dad….and then he joins in 🕺💃🏻 #wedding #fatherdaughter #surprisefatherdaughterdance #fatherdaughterdance #surprise
Noice. Love a fun daddy.
6. Parrot plays peek-a-boo with neighbor's cat and it's hilarious (sound up).
@tyla

This is way too cute 🥹 But we all know the cat's real intentions 😅 #funny #petsoftiktok #parrot #cat #cattok #cosy #cutie #foryoupage #cuteanimals #fypシ
What do we think the cat is thinking here?
7. Mariah Carey celebrated a boy's joyful performance of her iconic Christmas song.
u201cYour kid IS everything!!!!!! Knox, you made my day. Your JOY gives me and everyone watching JOY. THANK YOU for reminding me why I wake up in the morning and do what I do. I love you u2764ufe0fu2764ufe0fu2764ufe0fu2764ufe0fu2764ufe0fu201d

— Mariah Carey (@Mariah Carey)
1671040429
Knox is autistic and his mom shared the video with the caption "#AutisticJoy on full display! My kid is everything! I hope Mariah sees this!!" And she actually did. Read the full story here.
8. This 'Little Drummer Boy' performance is probably unlike any you've ever seen, but definitely worth watching.
Big sound. Big drums. Epic, epic version of an old classic from For King & Country. Read more about it here.
9. Check out this doggo who loves looking at Christmas lights.
Upworthy on Instagram: "Look at that face 😍😍😍🎄⠀
⠀
(Via u/pacmaneatsfruit on Reddit) ⠀
⠀"
Seriously, that face though.
10. Let's get ready to roll into 2023 like…
(Always helpful to have a friend to give us a nudge. :))
Hope that brought some smiles to your face and joy to your heart!
If you'd like to have these roundups and other highlights of humanity delivered right to you, sign up for our free newsletter, The Upworthiest, here.
Have a wonderful holiday!