The Pick Me Up is a classic cocktail that's perfect for New Year's Eve sipping and partying. You can make these one at a time with a loved one or you can batch the base for easy pouring while you party this weekend. However you do decide to make this cocktail, rest assured that you'll be drinking a classic and very tasty elixir to ring in 2023.
The Pick Me Up has its roots all the way back in the 1920s/1930s Paris cocktail scene. The modern adaption is largely attributed to the Ritz-Carlton in Paris and includes fresh orange juice, grenadine, and cognac with a champagne topper. The orange juice and cognac really drive this drink into a boozier mimosa territory.
Over the years, that recipe has been refined to give it a higher-end cocktail feel instead of the brunch feel it once had. That's largely accomplished by jettisoning the OJ for a spritz of orange oils over an elegant mix of cognac, grenadine, bitters, and champagne. That's the version I'm mixing up below, so let's get into it!
Also Read: The Top Five Cocktail Recipes of the Last Six Months
Pick Me Up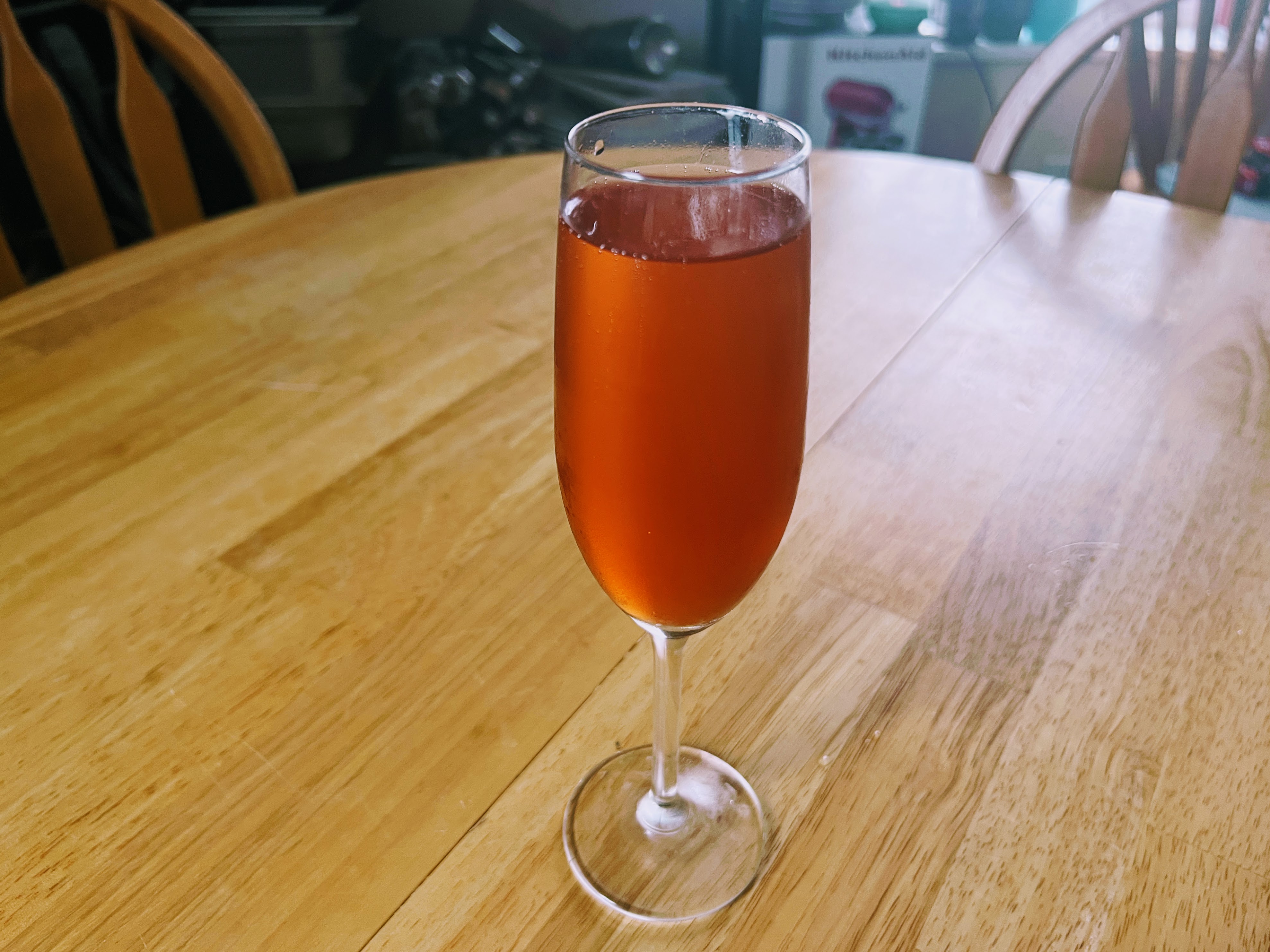 Ingredients:
2 oz. cognac
0.5 oz. grenadine
2 dashes of Peychaud's Bitters
Brut champagne to top (make sure it is very cold)
Ice
Orange peel
This is all pretty straightforward. I'm using a nice cognac and quality champagne both in the $50 range. You should be able to get all of this at any good liquor store right now.
What You'll Need:
Champagne flute (pre-chilled)
Mixing glass/jug
Cocktail strainer
Barspoon
Jigger
Peeler
Method:
Add the cognac, grenadine, and bitters to a mixing glass with a handful of ice. Stir until the glass is ice-cold to the touch.
Strain the cocktail base into the pre-chilled champagne flute. Top with champagne.
Express the oils from the orange peel over the glass and discard the peel. Serve.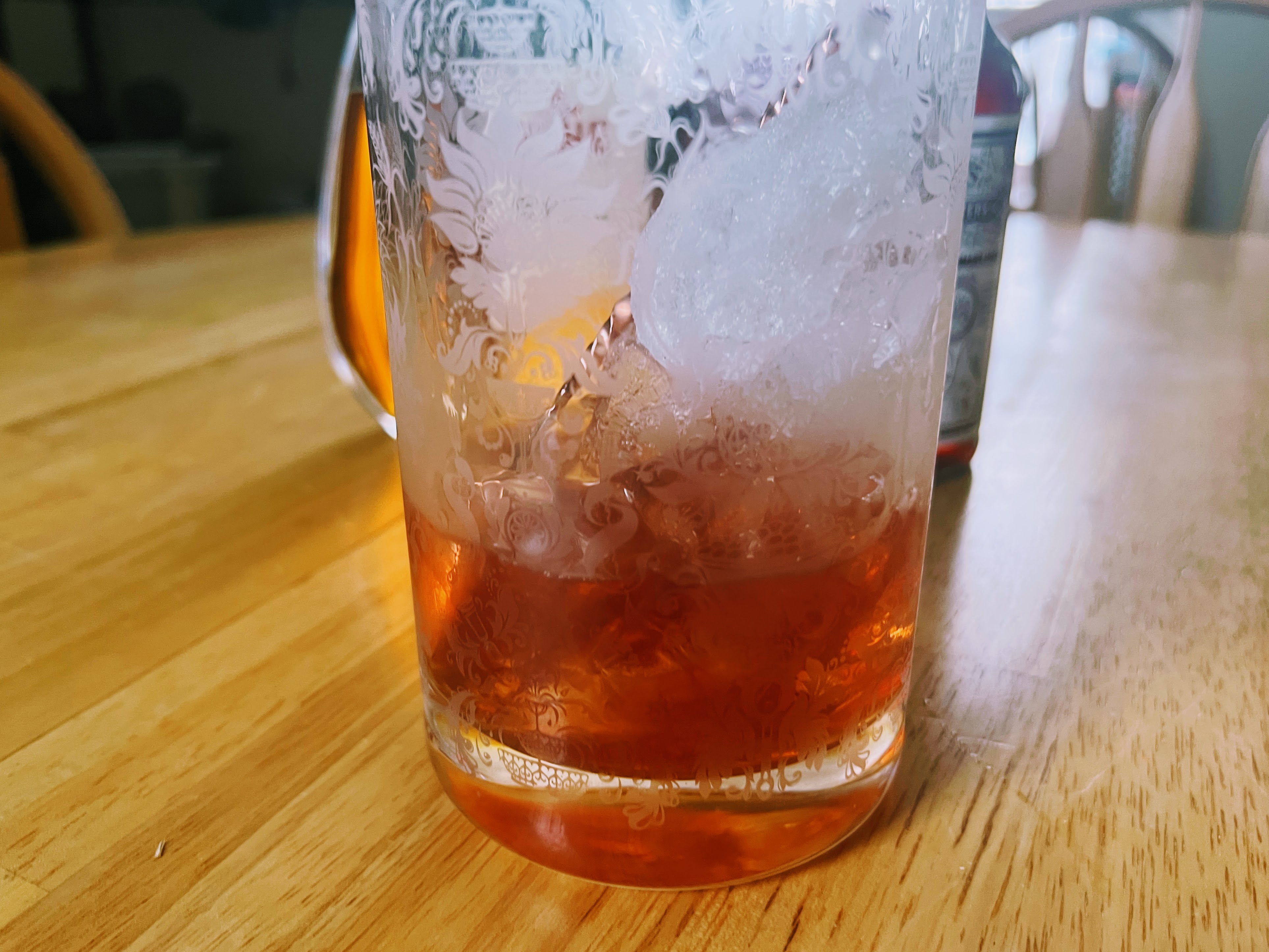 For a Batch:
22 oz. cognac
4 oz. grenadine
4 oz. water (this replaces the water from the stir/dilution in a single serving)
20 dashes of Peychaud's Bitters
***
Combine all ingredients in a bottle and stir well. Store in fridge.
Add 3 oz. of batched liquid to a pre-chilled champagne flute and top with champagne, express orange oils, and serve.
Bottom Line:
This is a great, sweet, and boozy champagne cocktail that's sure to wow. The deep red of the fruity grenadine really adds a nice base for the cognac to pop with a brandy-butter and raisin vibe that's part fruit cake and part fruit orchard on a sunny day.
The champagne adds a lightness that really shines. The yeasty nature of the brut brings forth a slight scone vibe with berry compote. It's really refreshing and… almost nourishing (a strange thing to say about alcohol).
The orange oils tie the whole cocktail together and help it really snap on the senses. Overall, this is a complex yet very refreshing and light drink that packs a nice and boozy punch. Basically, it's exactly what you need in your hand as 2023 dawns.