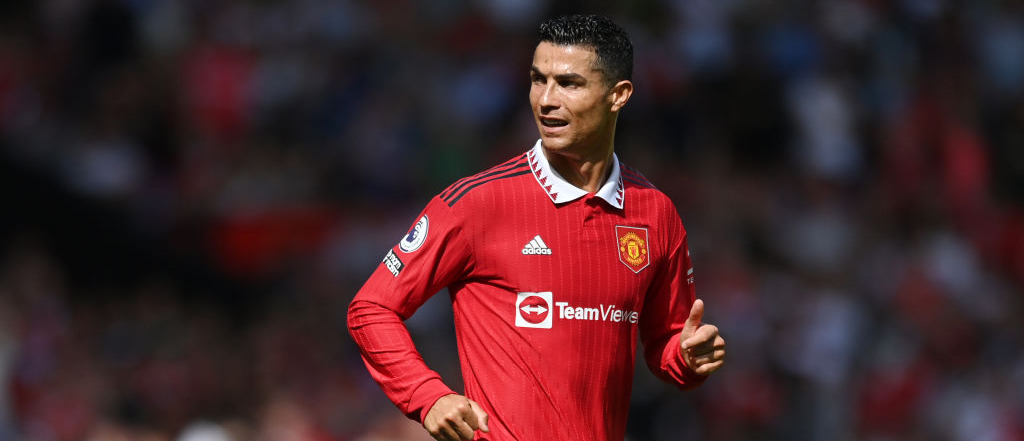 Cristiano Ronaldo is heading to Saudi Arabia. After weeks of speculation about his next move following his contract with Manchester United getting terminated, the legendary Portuguese forward will join Al-Nassr of the Saudi Pro League on a record-setting deal that will pay him a reported $75 million a year, which will make the soon-to-be 38-year-old the most highly-paid player in world history.
Reports indicated for weeks this would be Ronaldo's next move, and on Friday afternoon, the club revealed its new signing in a tweet.
History in the making. This is a signing that will not only inspire our club to achieve even greater success but inspire our league, our nation and future generations, boys and girls to be the best version of themselves. Welcome @Cristiano to your new home @AlNassrFC pic.twitter.com/oan7nu8NWC

— AlNassr FC (@AlNassrFC_EN) December 30, 2022
"I am fortunate that I have won everything I set out to win in European football and feel now that this is the right moment to share my experience in Asia," Ronaldo said in a statement, per ESPN. "I am looking forward to joining my new teammates and together with them help the Club to achieve success."
There are multiple media reports that indicate Ronaldo wasn't just looking at Saudi Arabia for his next move. According to Taylor Twellman of ESPN and Tom Bogert of MLS, Sporting Kansas City came "very close" to securing Ronaldo's signature.
Multiple @MLS teams inquired about Ronaldo and his future but 1 team was already at the table: @SportingKC
Their offer was so compelling that Ronaldo's team had multiple meetings w/SKC before taking the Saudi deal. The package (wages/commercial) was said to be "very close". #MLS

— Taylor Twellman (@TaylorTwellman) December 31, 2022
Sources can confirm: Sporting KC were the MLS team that came closest to signing Cristiano Ronaldo. Talks ongoing for weeks, it was a real possibility.

Package was very good. Plans were being made to make it happen. SKC had his "discovery rights" (i.e. path to sign him). Wild. https://t.co/MIXxIEPHHY pic.twitter.com/On4bRwasdo

— Tom Bogert (@tombogert) December 31, 2022
SKC had plans set for all the smaller details how a potential Ronaldo arrival would change things. Ownership involved in talks and others. Patrick Mahomes an example of a superstar in a "small market" which Ronaldo's camp liked.

Ronaldo officially signed in Saudi Arabia today. pic.twitter.com/eISas41Zm3

— Tom Bogert (@tombogert) December 31, 2022
Ronaldo returned to Manchester United in 2021 from Juventus after previously leaving the club in 2009 to join Real Madrid. After seeing his role change considerably under new manager Erik ten Hag this year, Ronaldo gave a now-infamous interview to Piers Morgan in which he was overly critical of numerous individuals at the club in November which sped up his departure.