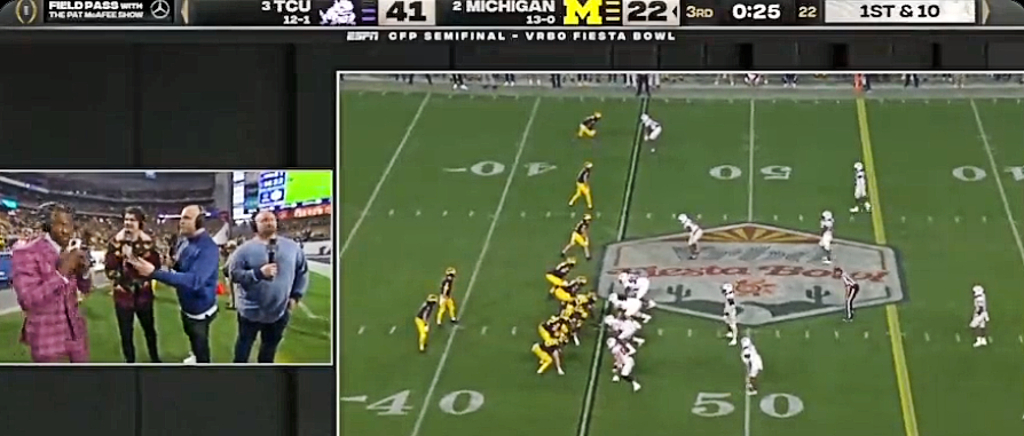 The first of the two College Football Playoff semifinals on New Year's Eve was the Fiesta Bowl, where TCU and Michigan dueled in a shootout in Glendale, Arizona.
As has become customary every year during the CFP, ESPN had a number of alternate broadcasts, including a Field Pass broadcast that had Robert Griffin III, Cole Cubelic, Taylor Lewan, and AQ Shipley roaming the sidelines calling the game from field level. In the late third quarter as the game began going crazy, RGIII took a phone call on air, which Cubelic noted was a bit bizarre, when a giant grin came over his face. Griffin popped his headset back on and told his co-hosts "I gotta go!" dapping them up before literally sprinting off the field while explaining his wife had gone into labor.
It's an incredible live TV moment, as Griffin weaves his way through the sea of people on the sidelines to get to the tunnel and to the airport to fly back home to be there for the birth of his child. Kudos to the camera man for sticking with RGIII as long as he could, as the former Heisman winner still has some impressive speed, and put it to good use to hustle off the field for a huge life moment.