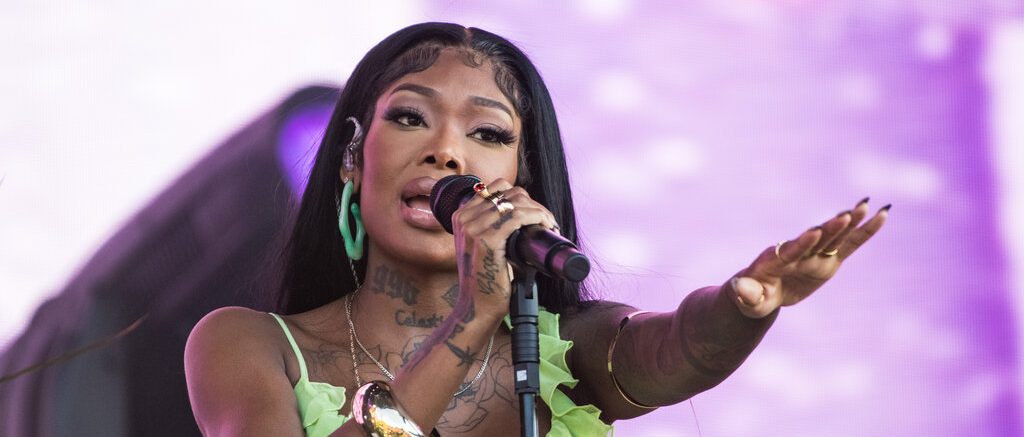 Towards the end of December, Erykah Badu sparked rumors that Summer Walker was preparing to give birth to not one baby, but two. Now, Walker has confirmed that this is true and that the birth has already happened.
In a now-deleted post about the delivery shared over the weekend (that was preserved by The Share Room), Walker posted a censored video of the birth. She also wrote:
"I'm so proud of myself. Just sharing to inspire other women cause I know once you carry twins to almost 42 weeks especially with (one breech) people will try to steer you towards induction or c section (which there's nothing wrong with these I just didn't want it for myself). You can do it, this was my second home birth all natural 7 hrs, no tearing & I couldn't of done it without my spirit guides, Godparents, birth team, my elders, & the best dad doula ever Larry lol, he was so hands on the whole time I was really impressed. it wasn't easy but it gets done. lol both births I almost blacked out at the end but eating your placenta will definitely keep you above water I have thin blood so I always end up going to the hospital to bring myself back into good strength for them but as long as my kids stay at home untouched I'm good."
Check out Walker's archived post below.
Congrats to Summer Walker and Larry, she shared that she has given birth to twins as she spoke about her labor experience!! (: @guyxphoto) pic.twitter.com/fvfLE3B8es

— TheShadeRoom (@TheShadeRoom) January 1, 2023