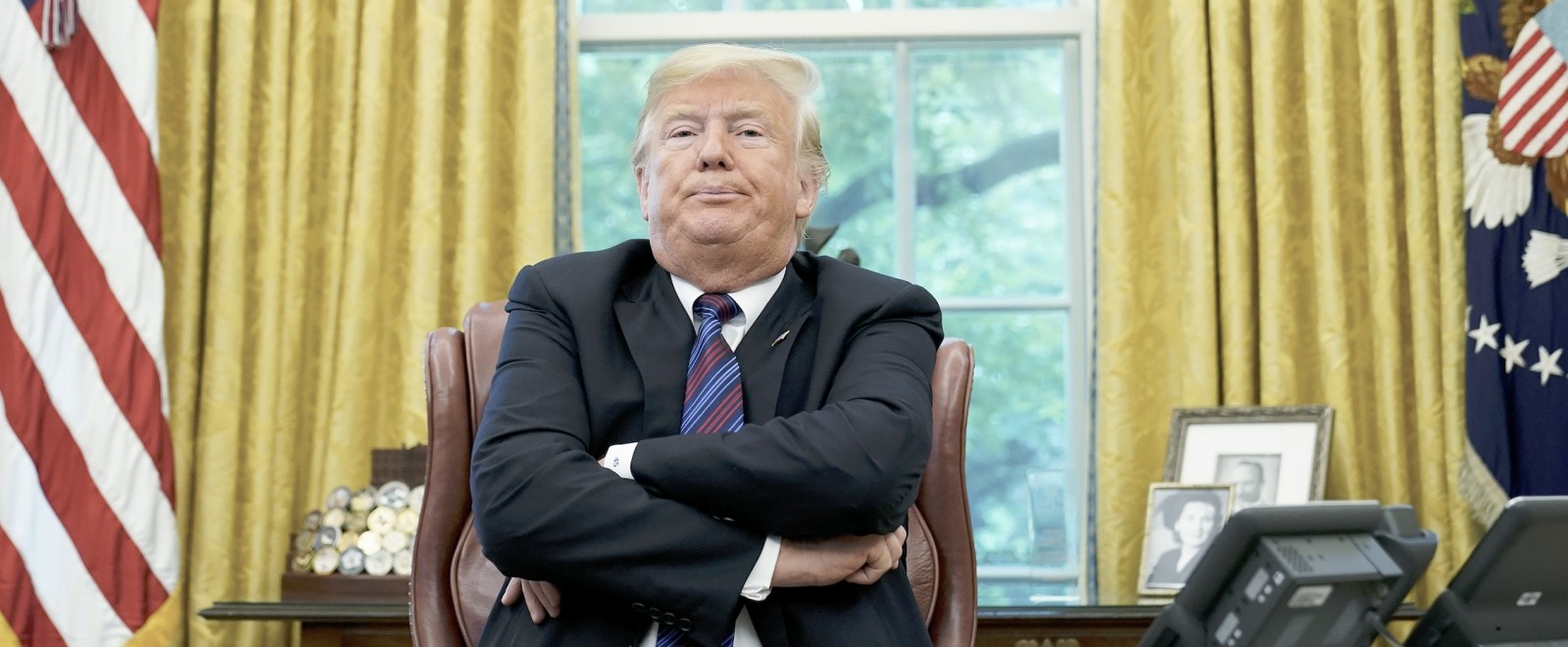 Former president/current wannabe president Donald Trump welcomed in 2023 by describing America as a "third world country," which seems like a strange way to win over the voters who didn't elect you last time around — but hey, what do we know? By all accounts (or at least his own), Trump is a master strategist — a fact backed up by some newly released testimony surrounding the events of January 6th, and reported by Politico.
On January 7, 2021 — one day after telling the insurrectionists who attacked the Capitol that he loved them and they were "special" — the just-barely-still-then president released what felt like a hostage video. In it, he came just about as close as he ever has to conceding the 2020 election, and through gritted teeth claimed that he was focused on "ensuring a smooth, orderly, and seamless transition of power" to the Biden administration.
More than a year later, in July 2022, the January 6th committee gave us a behind-the-scenes featurette of the making of that video, in which a clearly annoyed Trump refuses to say "the election is over" and admits that "'Yesterday' is a hard word" for him to say. (Three syllables can be difficult.)
But as Politico's senior legal affairs reporter Kyle Cheney noted on Twitter, a trove of newly released evidence reveals even more embarrassing details (for Trump) of what went on during the filming of that video. And the fact that it managed to be recorded and released at all is a bit of a miracle.
​​ https://twitter.com/kyledcheney/status/1610004023196749829
Shealah Craighead, the Chief Official White House Photographer during Trump's reign (and who the former president allegedly tried to scam), was onsite for the filming of that video and told the January 6th committee that Donald seemed to be employing some pretty pathetic stall tactics in order to not stand in front of that camera. According to her testimony:
[Trump's] agitation of stopping and starting the conversation was based on asking for Diet Cokes several times, or stopping to take a sip and then starting again, immediately stopping and taking another sip and then starting again, reading some of the scroll, and then asking for a new Coca-Cola, or needing a towel to wipe his head or something.

It was just there is anything — you know, as you procrastinate, you're finding anything to do to not to do what you have to do. That's what it seemed like in my observation. Anything that he could procrastinate with before getting the words out he would do.
If this whole "become president again" plan doesn't work out, or those NFTs, maybe Coca-Cola has found its new spokesperson!
(Via Politico)