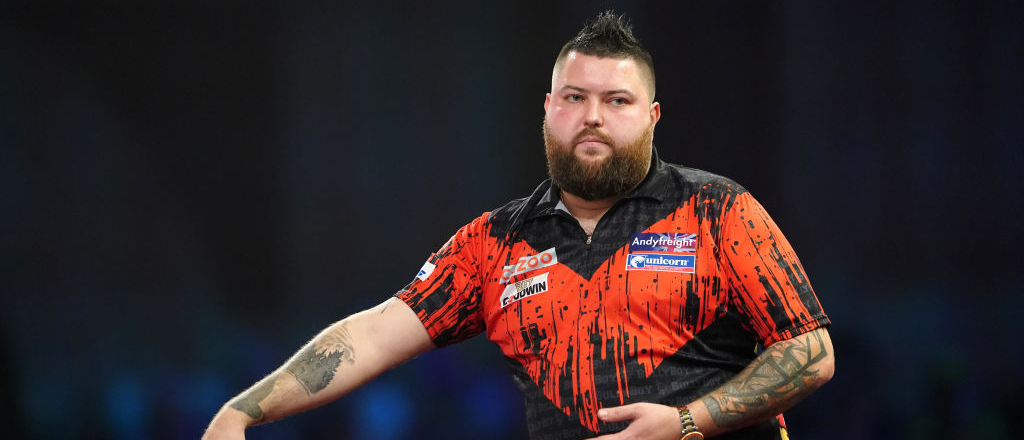 The 2023 World Darts Championship came to its conclusion on Tuesday night at the Alexandra Palace in London, with a heavyweight matchup between Michael Smith and Michael Van Gerwen. The two are both capable of producing showstopping darts and it didn't take long for the fireworks to begin.
After MVG pinched the first set off the Smith throw, it was Bully Boy's turn to break right back against the Dutch legend in what is, unquestionably, the best leg of darts in history. Both men started with six perfect darts (180/177 and 180/180), with MVG then hitting a pair of treble 20s to set up a chance at a perfect leg, needing double 12 for a nine-darter. He missed just high, giving Smith the stage for the chance at the same, and Smith didn't miss, finding T20, T19, and D12 to send the Ally Pally into absolute pandemonium.
THE BEST LEG OF ALL TIME!

MICHAEL VAN GERWEN MISSES D12 FOR A NINE-DARTER, AND THEN SMITH PINS A PERFECT LEG HIMSELF!

ONE OF THE GREATEST THINGS YOU'LL EVER SEE IN SPORT. pic.twitter.com/WyKWFcxq5V

— PDC Darts (@OfficialPDC) January 3, 2023
It's only the second nine-darter in World Championship Final history (Adrian Lewis, 2011) and showed the level both of these men are at, battling not just for the world title but also the No. 1 ranking in the world. A nine-darter is, for my money, the best minute of drama and entertainment you can find in sports television, and Smith and MVG delivered an absolute thriller to set the tone for their final duel.