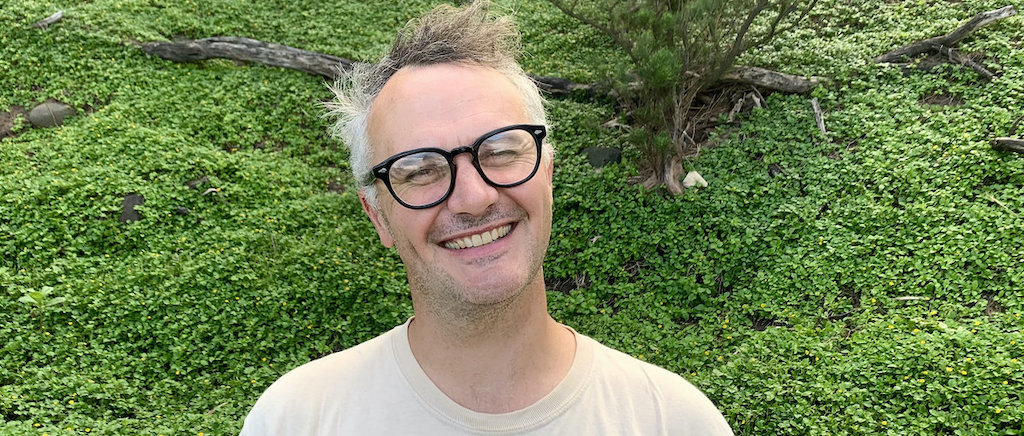 In 2020, Phil Elverum released the first Microphones album in 17 years. Known for that project, the enigmatic musician is beloved for the more active project Mount Eerie. Well, Mount Eerie is back today with a new song called "Huge Fire."
The song is for the Colors compilation album, released by Tokyo's 7e.p. Records for its 20th anniversary. Other artists on the album include Lou Barlow, Tori Kudo, Mirah, Jason Lytle, Spencer Krug, Julie Doiron, Hisako Tabuchi, Quasi, Little Wings, Karl Blau, and Tim Kinsella, to name a few.
"Huge Fire" is an off-kilter, distorted track encapsulating Elverum's haunting energy. He mumbles, "I carry it into the night / I walk, and there's a fire, but it's at my back," before static takes over.
No matter the project, Elverum often reckons with grief in his music. In 2018, he made a statement about Lil Peep's death after tweeting that he was thinking about the emo-rapper.
"Death was on my mind," he explained. "More people dying, young people dying, people dying before their time, Geneviève dying, and people grieving in this sloppy, chaotic, public way, which I was also doing. It just poked at all these issues in a fresh way, surprisingly."
Listen to "Huge Fire" below.