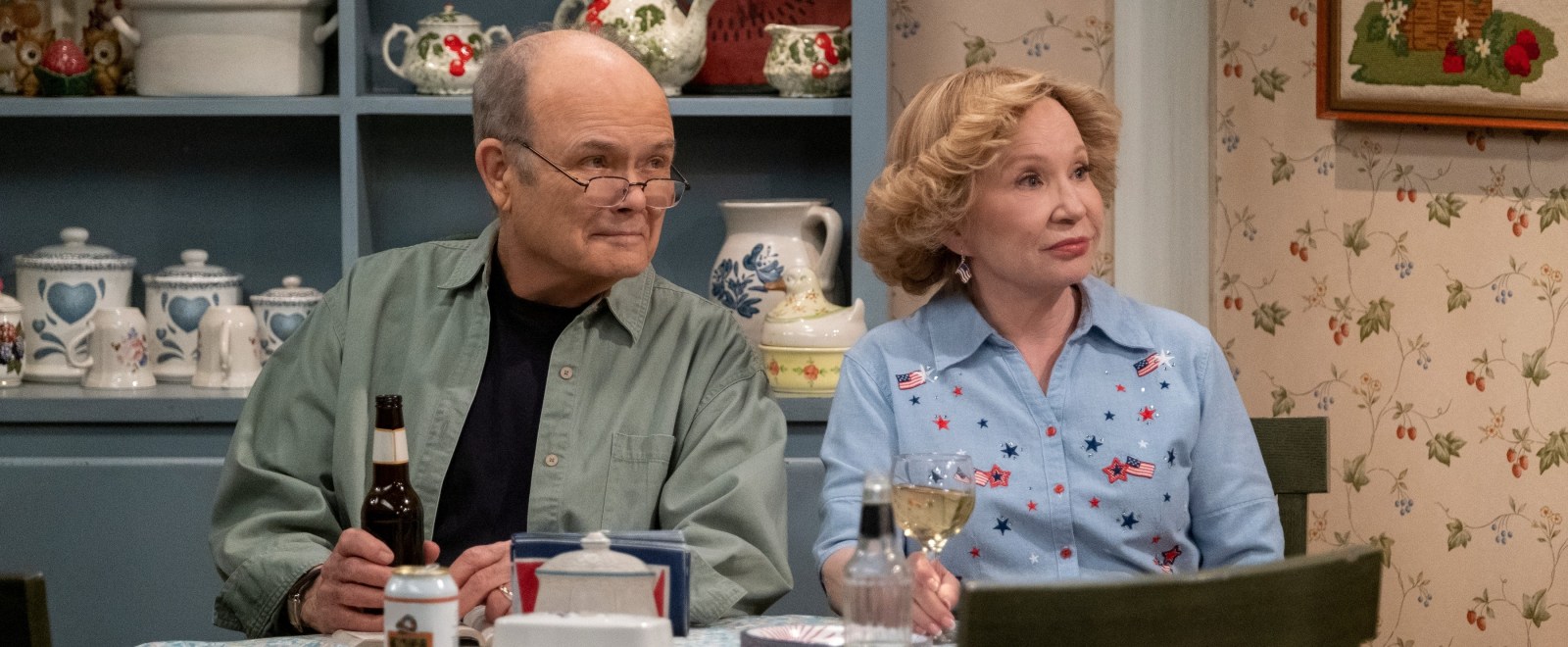 Netflix recently kept the successful nostalgia train going with Cobra Kai's fifth season, and although it feels bizarre that we haven't yet heard about a renewal there, perhaps there's another franchise that you'd like to revisit soon, too? That '70s Show previously aired on FOX for eight seasons and 200 episodes total, and Netflix decided to revive the gang for That '90s Show.
We'll have to wait and see if the audience is still into it, but for now, you might be wondering if there will be as plentiful of an episode supply as the TV show of yesteryear. The answer: Not even close. Yet don't worry, that's about right for the streaming age, so expect the revival's first season to bring 10 fresh episodes. The entire batch will arrive on January 19.
The good news, though, is that the Forman basement is still alive and well (as are Red and Kitty, played by Kurtwood Smith and Debra Jo Rupp, respectfully), and much of the O.G. gang will return as guest stars. Those names include Topher Grace and Laura Prepon as Eric and Donna along with Mila Kunis and Ashton Kutcher as Jackie and Kelso. Did we mention that the latter pair is married, and Mila isn't buying it, either? Oh well, they should still be entertaining. Expect to also see Don Stark as Bob, Tommy Chong as Leo, and Wilmer Valderrama as Fez. Here's the official synopsis:
It's 1995 and Leia Forman is desperate for some adventure in her life or at least a best friend who isn't her dad. When she arrives in Point Place to visit her grandparents, Red and Kitty, Leia finds what she's looking for right next door when she meets the dynamic and rebellious Gwen. With the help of Gwen's friends, including her lovable brother Nate, his smart, laser-focused girlfriend Nikki, the sarcastic and insightful Ozzie, and the charming Jay, Leia realizes adventure could happen there just like it did for her parents all those years ago.
You can stream Netflix's That '90s Show on January 19.