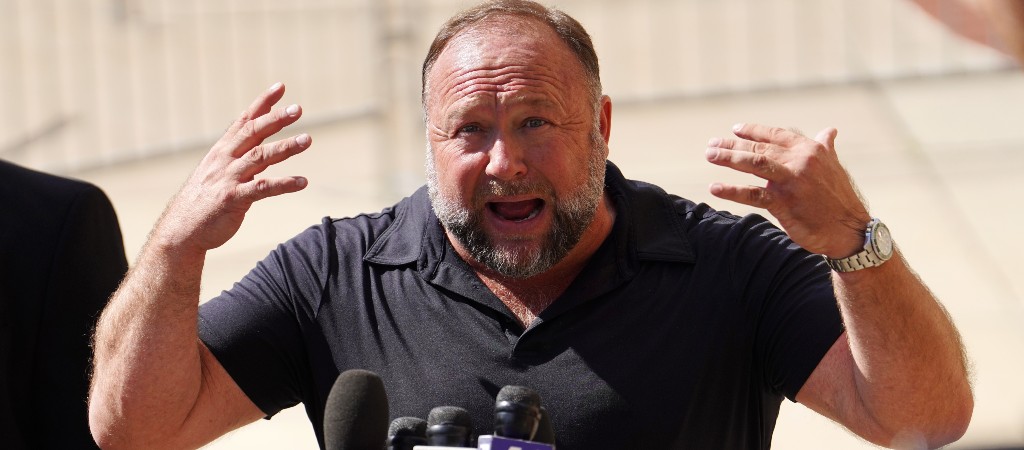 The legal team for Alex Jones is still continuing to feel the effects of the InfoWars host's devastating loss in court against the Sandy Hook families who successfully sued him for over a billion dollars in damages. On Thursday, Jones' defense attorney, Norm Pattis, had his law license suspended for releasing the medical records of the Sandy Hook families. To be clear, this is not the same attorney that accidentally sent incriminating texts from Jones to the opposing counsel. This situation is an entirely different blunder of which there were many in the explosive trial.
"Simply put, given his experience, there is no acceptable excuse for his misconduct," Judge Barbara Bellis said of Pattis in her court decision. Via NBC Connecticut:
"We cannot expect our system of justice or our attorneys to be perfect but we can expect fundamental fairness and decency. There was no fairness or decency in the treatment of the plaintiffs' most sensitive and personal information, and no excuse for the respondent's misconduct," Bellis wrote.
Pattis told NBC Connecticut that he plans to appeal the decision, but he's currently busy in Washington D.C. for the Proud Boy insurrection case.
The decision arrives after Jones was hit with even more damages in November for spewing lies about the Sandy Hook shooting. Jones routinely pushed conspiracy theories that the children and their families were crisis actors and reportedly made millions from his viewers, some of whom threatened and harassed the grieving families for years.
Jones eventually apologized for spreading the false theory, but it was too late. He was already staring down several lawsuits that ultimately cost him a small fortune.
(Via NBC Connecticut)