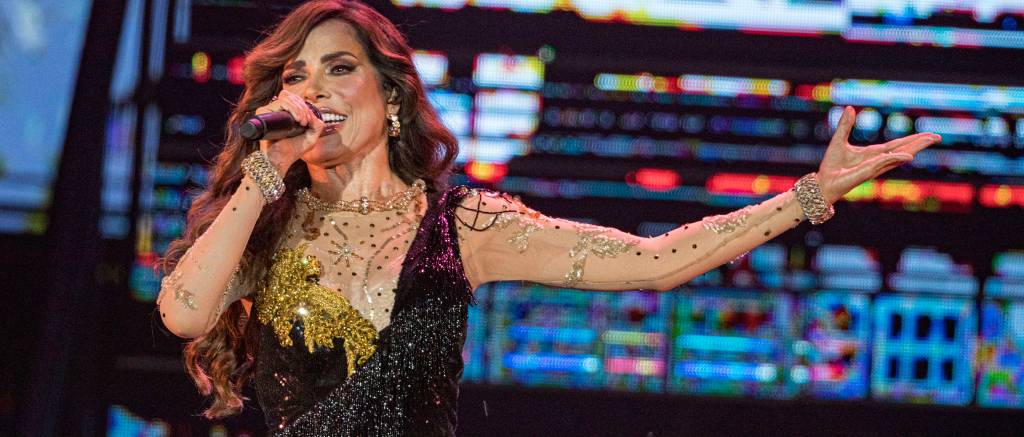 Gloria Trevi responded to a lawsuit that resurfaced claims that she groomed and exploited young women for her ex-producer Sergio Andrade in the '90s. Today (January 6), the Mexican pop star released a statement where she maintained her innocence against the allegations of her involvement in a cult-like sex ring.
Earlier this week, Rolling Stone revealed that a lawsuit was filed in LA on December 30 against Trevi and Andrade by two Jane Doe's. The Doe's claimed they were 13 and 15 years old when Trevi lured them into Andrade's alleged sex ring with the promise of making them into stars. In the lawsuit, they accused Trevi of grooming them to become sex slaves for Andrade. The Doe's are described as "survivors of childhood sexual abuse, sexual battery, assault, molestation, and abuse" in the filing.
Trevi opened her statement by mentioning that she was a victim of sexual abuse as well. At the 2018 Latin American Music Awards, she gave a speech where she implied that Andrade took advantage of her without directly naming him.
"My words are directed to everyone who may have seen recent allegations about me but do not know the background and my story," Trevi said in her statement. "Being a victim of physical and sexual abuse is one of the worst things that can happen to a human being. I say it, and I know it, because I am a survivor. And, my thoughts go out to anyone who, like me, has ever been the victim of any kind of abuse."
Trevi then called the claims against her in the lawsuit "false" while adding that she acquitted of the sex ring charges in Mexico in 2004. After serving four years in pre-trial detention in Chihuahua, a judge ruled that there was insufficient evidence to support the rape, kidnapping, and corruption of minors charges that she faced in Mexico.
"But I will not remain silent while I am unfairly accused of crimes I did not commit," Trevi said. "These false accusations, which were first made against me 25 years ago, have been tried in various courts and, in all instances, I have been completely and totally acquitted. For these old, disproven claims to resurface now is tremendously painful for me and for all my family. The accusations were false when they were made and remain false today."
In addition to denying the claims, Trevi added that she filed a lawsuit in the US to "expose and hold all those who are trying to defame me accountable." She ended her statement with confidence that she will be able to clear her name in court: "I will continue to move forward and work to get justice in this case — and I will do so knowing that the truth is on my side."
Trevi closed out 2022 as the second highest-grossing female Latin touring artist in North America. In terms of ticket sales, her La Isla Divina Tour finished in second place behind Karol G's Strip Love Tour. Last year, Trevi also released her La Isla Divina album that featured artists like Guaynaa, Mónica Naranjo, and Timo Nuñez.